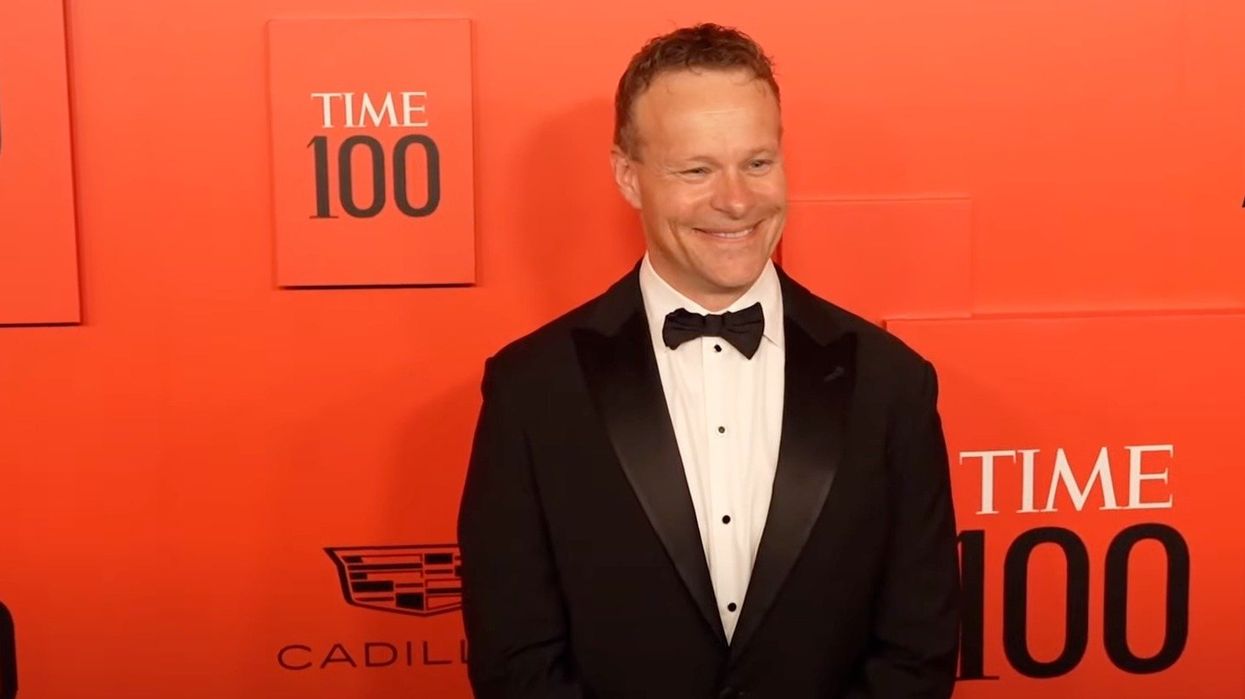 Ousted CNN chief executive Chris Licht did exactly what his bosses wanted, ideologically repositioning the network in hopes of attracting Republican viewers. Now the network's ratings are in the toilet, its reputation is damaged, and Licht is out after a devastating profile in The Atlantic — but there's little reason to expect the situation to change.
Licht's run at CNN ended on Wednesday after only 13 months. David Zaslav, the chief executive of CNN's parent company, Warner Bros. Discovery, reportedly told staff at a meeting announcing the change that Licht "poured his heart and soul into this job" but that ultimately "for a number of reasons things didn't work out." Media accounts of Licht's dismissal invariably point to the impact of a brutal Atlanticprofile published on Friday, which triggered a newsroom revolt.
In that Atlantic profile, staff writer Tim Alberta detailed "the meltdown at CNN" under Licht, who comes across as an underprepared and ineffectual network president, trying to undertake a doomed mission he does not seem to fully understand. Alberta writes:
When he took the helm of CNN, in May 2022, Licht had promised a reset with Republican voters—and with their leader. He had swaggered into the job, telling his employees that the network had lost its way under former President Jeff Zucker, that their hostile approach to Trump had alienated a broader viewership that craved sober, fact-driven coverage. These assertions thrust Licht into a two-front war: fighting to win back Republicans who had written off the network while also fighting to win over his own journalists, many of whom believed that their new boss was scapegoating them to appease his new boss, David Zaslav, who'd hired Licht with a decree to move CNN toward the ideological center.
Zaslav's desire to remake CNN by moving it toward the ideological right is shared by John Malone, a major Republican donor and Warner Bros. Discovery board member who has said he would like the network to be more like Fox News.
Their shared approach, as implemented by Licht, damaged CNN's reputation by giving the right what it wanted. Licht fired harsh critics of former President Donald Trump, cozied up to Republican leaders, and made clear that he wanted a return to "both sides" journalism.
His work culminated with last month's live town hall with Trump, who steamrolled CNN anchor Kaitlan Collins with lies and called her a "nasty person" on-air, as the live audience of his supporters cheered. The event drew devastating reviews from journalists inside CNN and out — but Licht staunchly defended it to his staff, and indeed, it seemed entirely in keeping with Zaslav's vision for the network.
This version of CNN isn't just journalistically indefensible — it has also failed to attract an audience. In theory, catering to Republicans was supposed to lure viewers away from more right-wing outlets. In reality, there isn't an audience for Fox Light: CNN's viewership withered under Licht as viewers switched to MSNBC or away from cable news altogether. Zaslav and Malone don't seem to care — they just want CNN to meet their ideological demands.
And that's why Licht's departure won't end CNN's problems. His successor may be canny enough not to put their office on a separate floor from CNN's journalists, or to treat a reporter writing a profile like a personal therapist. But that person will likely get the same demands from Zaslav and Malone to move the network toward the right and away from the truth, and try to follow them.
Reprinted with permission from Media Matters.