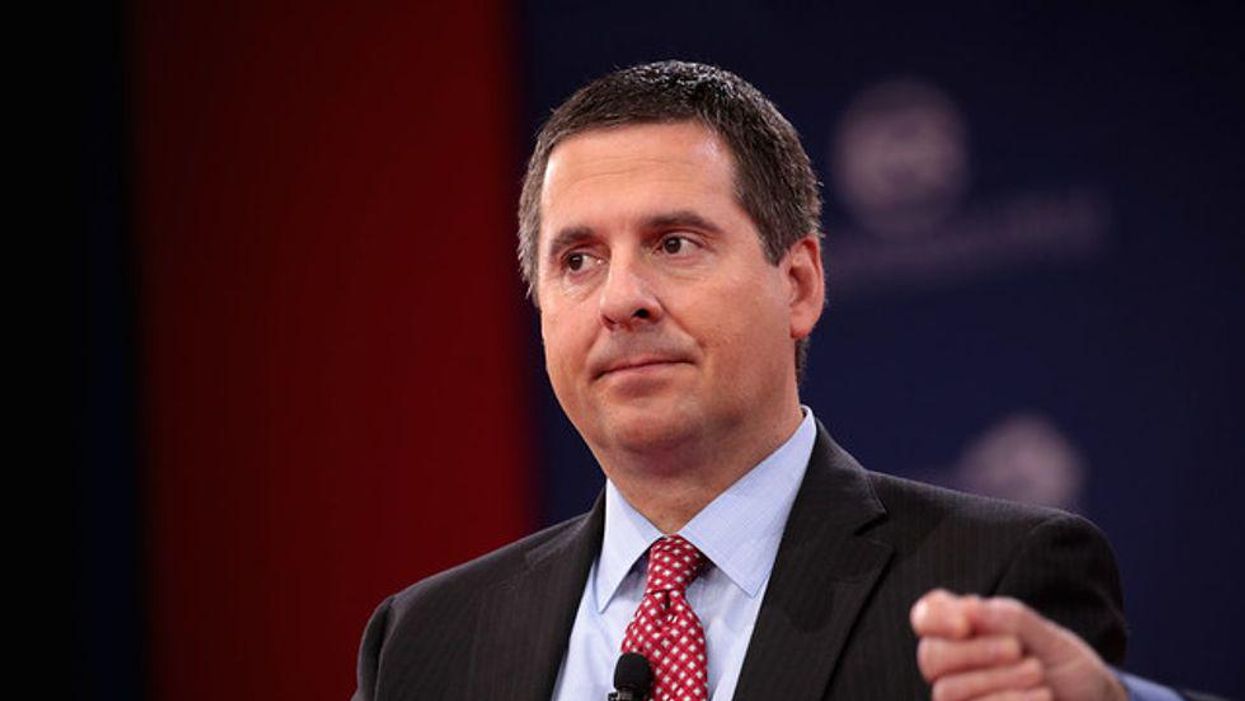 Reprinted with permission from AlterNet
Republican Rep. Devin Nunes of California is retiring from Congress at the end of 2021 to work for former President Donald Trump.
The news was first reported by Alex Tavlian of The San Joaquin Valley Sun, which initially claimed he'd stay on until 2022 before updating with the much more rapid timeline. The Trump Media and Technology Group later released a statement confirming that Nunes had accepted an offer to become its CEO, a position he'll assume in January of the new year.
Many observers quickly pointed out that Nunes was next in line to be chair of the Ways and Means committee, should Republicans take control of the House of Representatives — a particularly powerful position in Congress. But apparently, his options outside of government were even more enticing.
Nunes came to public prominence as a fierce defender of Trump during his presidency. For the first two years, Nunes led the House Intelligence Committee and waged an aggressive campaign against the government's investigations into the then-president. He was an aggressive opponent of the Russia investigation and stoked conspiracy theories about an inside plot to bring Trump down.
Nunes was also an outspoken critic of the House investigation of Trump's efforts to induce Ukraine into going after Joe Biden, which eventually led to the first of his two impeachments.
Since taking a prominent place in American politics, the California congressman launched a sweeping effort to silence some of his critics by weaponizing a series of lawsuits against media organizations and individuals whose reporting and commentary displeased him. Those lawsuits have been largely unsuccessful in court, but the effort may have nevertheless contributed to a chilling effect on people interested in speaking out against him.