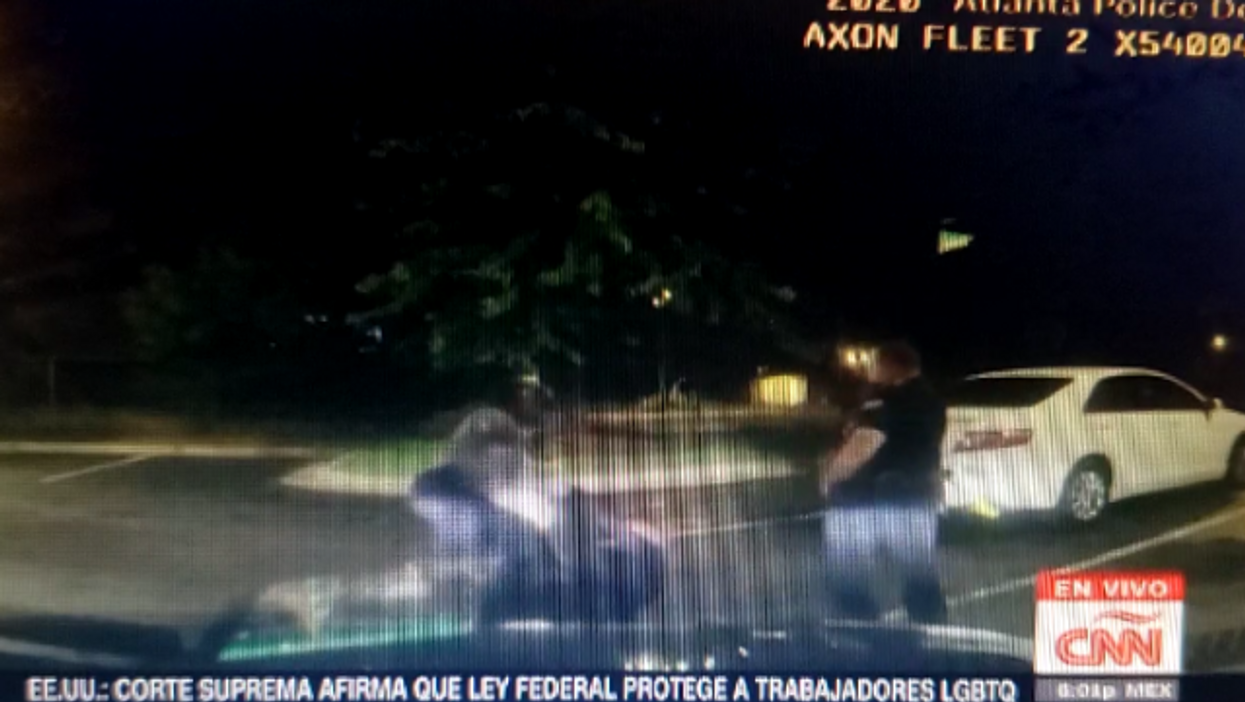 Reprinted with permission from Alternet
The former Atlanta officer who shot Rayshard Brooks in the back twice in a Wendy's parking lot in Atlanta, Georgia, as he ran away, will be charged. AP reports that Fulton County District Attorney Paul Howard announced on Wednesday that officer Garrett Rolfe would face charges. 11Alive News reports that Rolfe faces 11 charges, including one for felony murder.
Howard told reporters that Rolfe kicked Brooks while he lay dying on the floor, while officer Devin Bronsan "stood on his shoulder," all after the shooting. Bronsan will also be charged. Howard told news outlets that the warrants have been signed for the officers' arrests, but that the exact nature of all of the charges will not be known until then. The charges believed to be in play are murder, felony murder, and involuntary manslaughter.
The charges come as Black Lives Matter protests continue around the country, with calls for justice, defunding the police, and true accountability grow. Brooks was killed after police responded to a call that he was blocking a Wendy's drive-thru, asleep in his car. After being awoken and failing a breathalyzer, Brooks told police he could walk home. The situation escalated from there as former officer Rolfe attempted to arrest Brooks, ending with Brooks running away after being shocked by a Taser stun gun by police and then grabbing the Taser. Rolfe then shot three times, hitting Brooks twice in the back, a third bullet hitting a car that had children in it. According to Howard, Rolfe knew that the taser Brooks held while running away was inoperable after having been fired twice.
Rolfe was fired last week. According to the DA, Rolfe and Bronsan have until 6pm Thursday to turn themselves in. The Guardian reports that there are accusations that Rolfe, back in 2015, was a part of a police shooting coverup.