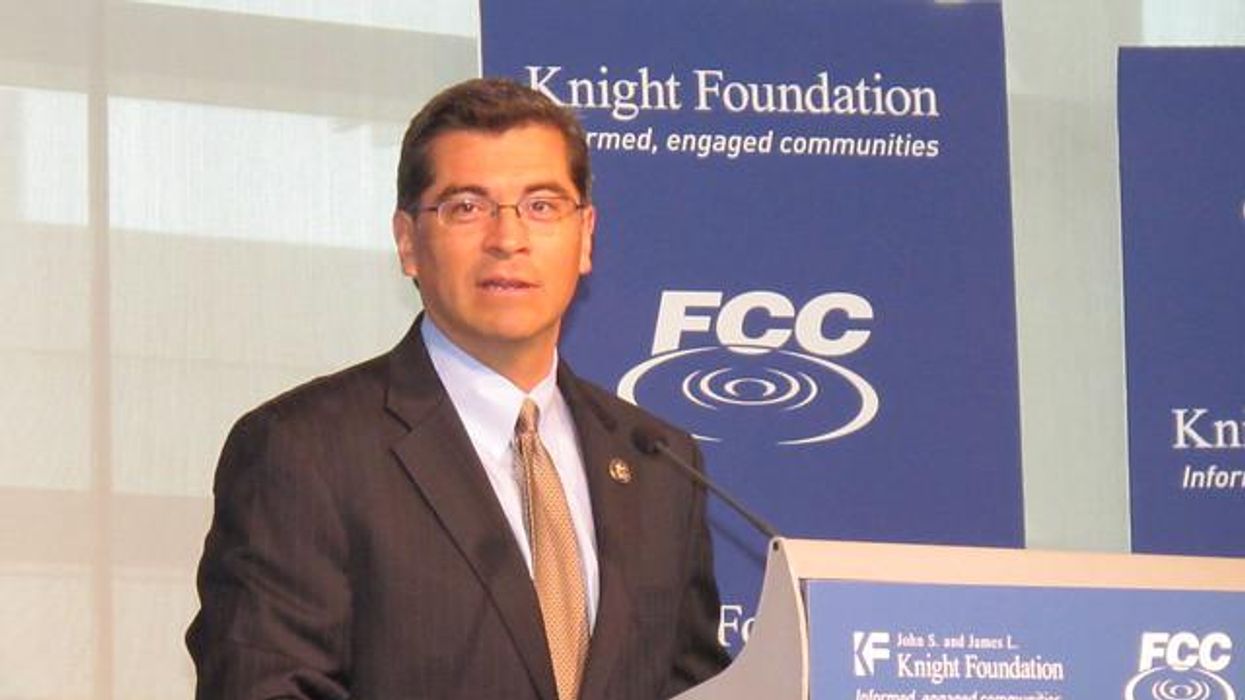 President-elect Joe Biden has tapped Xavier Becerra, currently California's attorney general, to be his head of Health and Human Services. While much of Becerra's work at HHS will focus on the pandemic, his nomination represents an opportunity to restore reproductive health and abortion rights.
Much of the discussion of the future of abortion is focused on the Supreme Court, thanks to the 6-3 majority of hardline anti-abortion justices. However, there are regulatory steps that Becerra would be able to take that can help increase access to abortion, even as Roe v. Wade is attacked in the courts.
Ilyse Hogue, the president of NARAL Pro-Choice America, said in a statement that Becerra is "committed to safeguarding and advancing reproductive freedom" and that he "can finally begin to undo the Trump administration's work to turn back the clock on generations of hard-fought progress."
Described as California's anti-Trump attack dog, Becerra has already shown a strong commitment to protecting reproductive health rights. While attorney general in California, he led a coalition of 20 states and the District of Columbia in pushing back against Republican attempts to undermine the Affordable Care Act.
With that background, Becerra would be well-positioned to roll back the Trump administration's regulation that allowed any employer with a religious or moral objection to birth control to refuse to provide coverage in an employee healthcare plan. Though the Supreme Court upheld the regulation, they did so by saying that the language of the ACA gives an administration "virtually unbridled discretion" to say what coverage should be required.
Where the Trump administration read the law as allowing for vast exceptions to contraception coverage, the Biden administration can read the law as allowing for inclusive contraception coverage. And just as the Trump administration made that change via the administrative rulemaking process, the Biden administration can do so as well.
Becerra also led the fight to defend Title X funding for Planned Parenthood when the Trump administration rewrote Title X rules to prohibit organizations that performed abortions from receiving federal family planning funds. Though Becerra was ultimately unsuccessful in that effort, as head of the HHS, he could restore those Title X funds, particularly since Biden made doing so part of his campaign.
One of HHS's worst rules during the Trump years was the refusal of care rule, which was designed to allow religious conservatives to impose their views on patients seeking care. The rule could be read to enable health care providers to refuse information about reproductive healthcare options and deny abortion care, perhaps even when only an emergency abortion could save someone's life. Earlier this year, Becerra filed a friend-of-the-court brief in a case opposing the rule and is therefore well-suited to helm a Biden administration rollback.
Finally, as the Food and Drug Administration is an agency within HHS, Becerra could help loosen or eliminate the current FDA restrictions on medication abortion. The drug used in a medication abortion, Mifeprex, has a better safety record than far more well-known and easily-available drugs, such as Viagra and penicillin. As the pandemic continues, increasing access to medication abortion, particularly by telehealth, could make a real difference.
The courts may be poised to restrict abortion, but Biden's administration is well-positioned to fight back on other fronts, and Becerra could help lead the way.
Published with permission of The American Independent Foundation.