Tara Reade, Discredited Biden Accuser, Apparently Defects To Moscow
@nationalmemo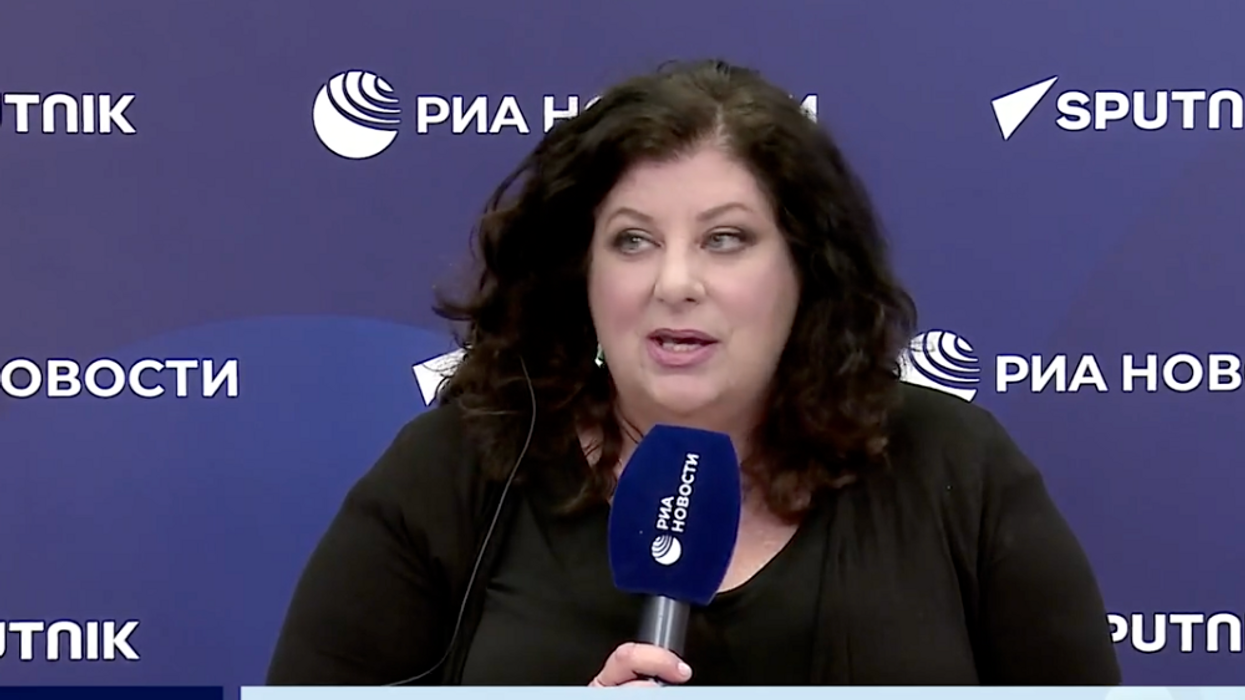 Tara Reade, the woman who accused then-presidential candidate Joe Biden of sexually assaulting her, has apparently defected to Russia.
Speaking in Moscow at a press conference hosted by the Russian government's Sputnik news service, Reade claimed that she had felt her life endangered in the United States. She was accompanied at the event by Maria Butina, convicted of espionage in the United States in a scandal that embroiled leaders of the National Rifle Association.
Reade proclaimed her intention to apply for Russian citizenship, with the assistance of Butina and Vladimir Putin.
"I'm still kind of in a daze but I feel very good," she said. "I feel very surrounded by protection and safety. And I just really appreciate Maria [Butina] and everyone who's been giving me that at a time when it's been very difficult to know whether I'm safe or not. I just didn't want to walk home and walk into a cage or be killed, which is basically my two choices. I felt that while this election is gearing up and there's so much at stake, I'm almost better off being here and just being safe."
Reade repeated her allegations of sexual abuse by Biden in 1993, when she worked in his Senate office, and further claimed she had been threatened recently after agreeing to testify at a Congressional hearing under the auspices of Rep. Marjorie Taylor Greene (R-GA) and Rep. Matt Gaetz (R-FL).
"I only know that when I got off the plane in Moscow, I felt safe and I felt heard and I felt respected, and that has not happened in my own country." She said that she had informed Gaetz of her trip to Moscow. According to her, Gaetz described her as a "whistleblower and added, "Tara, I'm worried about your safety in our country."
She added that "as a geopolitical analyst," she is tired of the war in Ukraine and complained that "our economy is crashing."