Endorse This! RuPaul Roasts Ted Cruz On Marriage Equality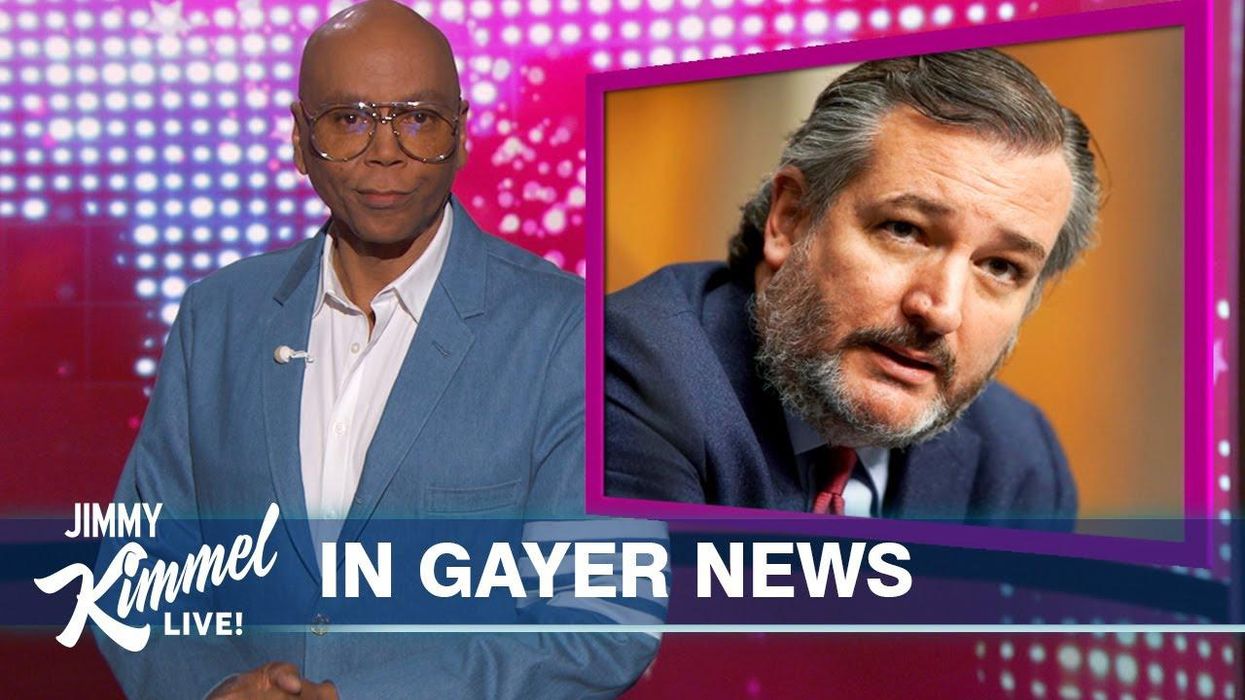 Image via YouTube
Filling in for Jimmy Kimmel, guest host RuPaul laid into pretend human being Ted Cruz during a recent taping of Jimmy Kimmel Live.
"Sen. Ted Cruz says that the Supreme Court was clearly wrong about its 2015 same-sex marriage ruling," the drag icon said of the Texas senator. "In gayer news: Child, fuck Ted Cruz."
The legendary drag performer and host of RuPaul's Drag Race spoke out amid increasing fears that the Supreme Court — which jeopardized abortion rights when it overturned Roe v. Wade— might soon come after gay marriage.
While Democrats in the House quickly passed a bill to ensure that gay marriage stays intact at the federal level, Republicans in the Senate either oppose gay rights or prefer to ignore the matter. And of course Sen. Ted Cruz had to reiterate his anti-gay bigotry -- despite the fact that his teenage daughter has publicly rebuked her dad and come out as bisexual.
Fun for the whole family!
Watch the entire segment below: