Endorse This! Jon Stewart Isn't Done Owning Ted Cruz (VIDEO)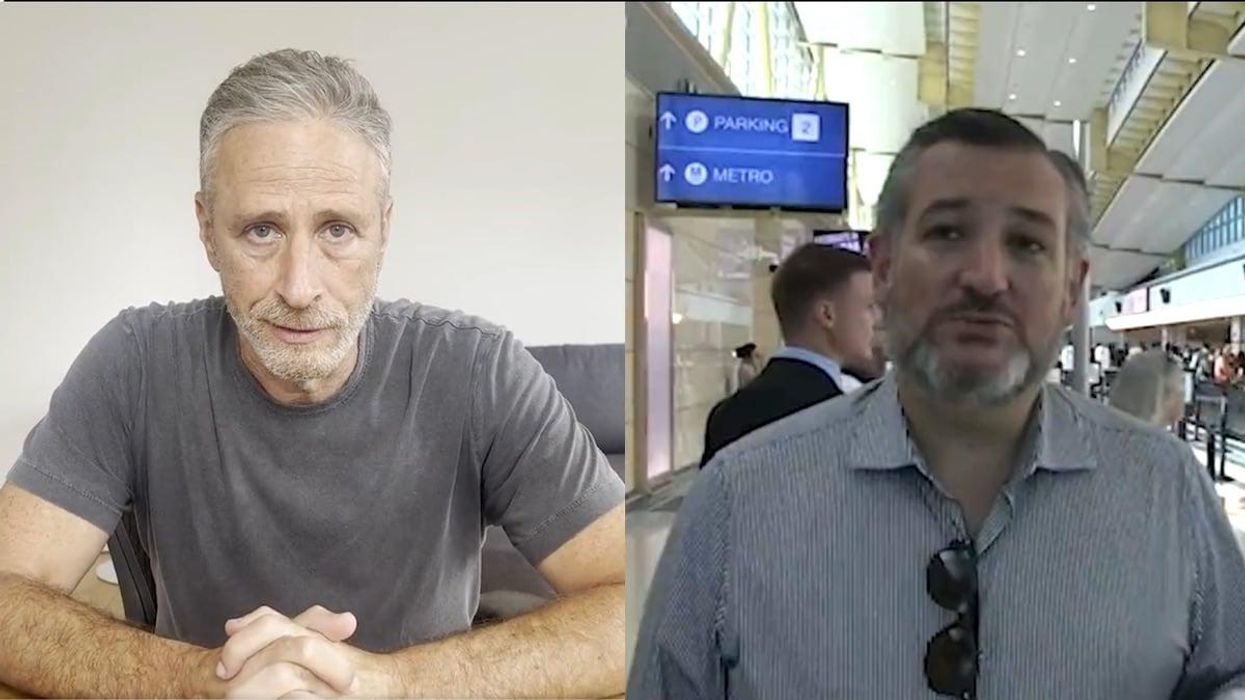 Image via Twitter
Unlike Republicans who exploit our troops for political gain -- and do almost nothing to improve their lives after sending them off to die -- Jon Stewart has devoted his retirement from The Daily Show to ensure veterrans get the care they deserve.
Now Stewart has gone to war with the widely despised Sen. Ted Cruz (R-TX) over his vote against the PACT Act, which is meant to aid veterans affected by burns.
After excoriating the Senate Republican caucus for gleefully voting against a bill that every veterans group supports, and lying about its merits, Stewart has relentlessly trolled Cruz for his newfound opposition to a bill he voted to approve two months ago.
"He didn't say anything," Stewart told host Chuck Todd of Cruz's excuses for pulling his support. "He can't point to anything specific that was changed. They all just got this mumbo jumbo about a budgetary gimmick, but nothing changed. This isn't my opinion. It is on congress.gov. The text of the bill they voted for June 14th is the same bill."
Stewart proceeded to troll Cruz in epic fashion on a pre-recorded videos. Rarely have a politician's lies provided so many laughs.
Watch the entire clip below: