Tennessee OKs Electric Chair When Lethal Injection Drugs Unavailable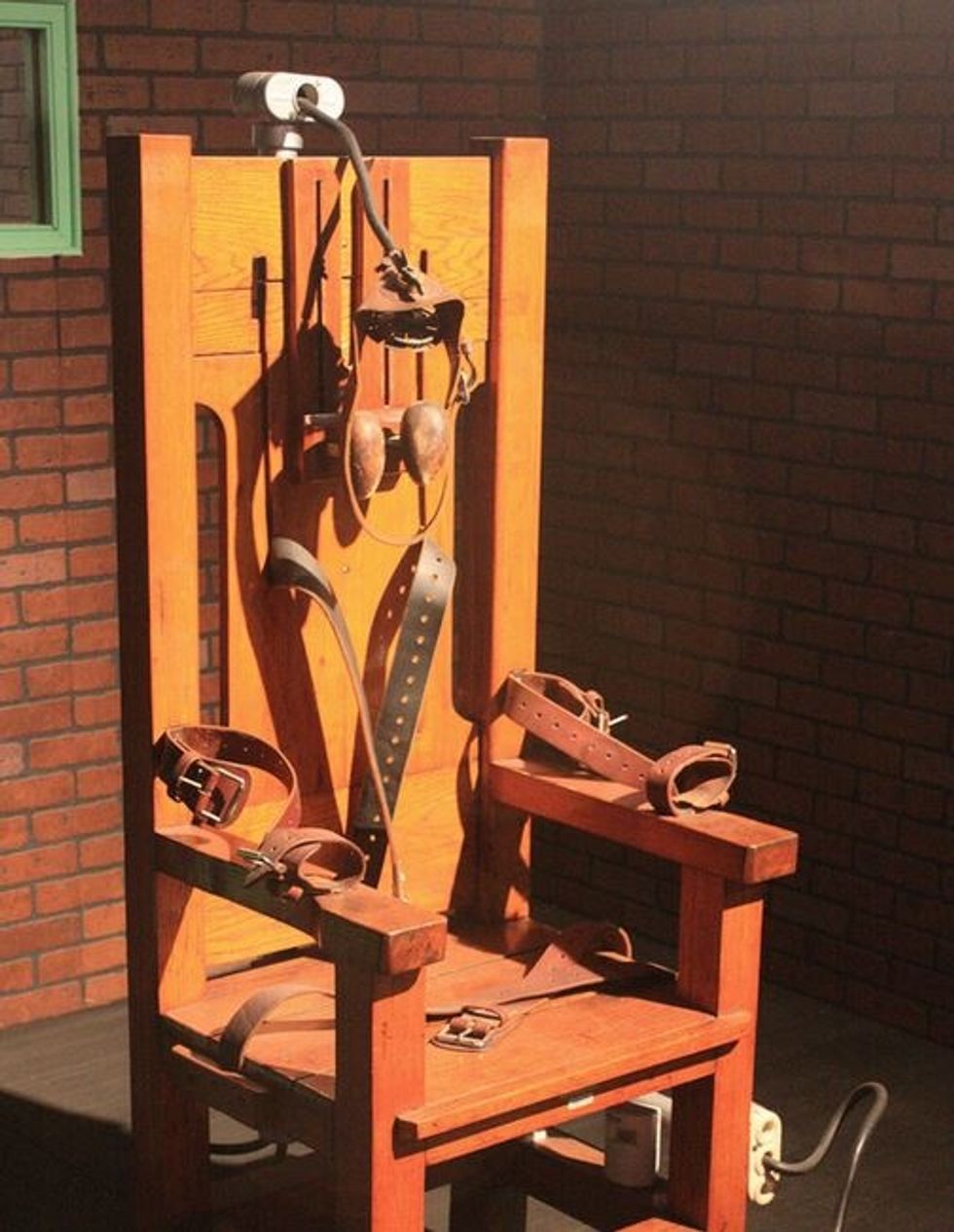 By Michael Muskal, Los Angeles Times
With questions about the effectiveness and humaneness of lethal injections to execute inmates growing across the nation, Tennessee has turned to the electric chair as an alternative, becoming the first state to require electrocution if the needed drugs are unavailable.
Gov. Bill Haslam, a Republican, signed the bill into law Thursday. A spokesman for the governor had no immediate comment on the signing, which was first reported by the Associated Press.
Tennessee thus becomes the first state to enact a law to reintroduce the electric chair without giving prisoners an option, said Richard Dieter, executive director of the Death Penalty Information Center, a Washington-based nonprofit organization that opposes executions and tracks the issue. Seven states give the inmate the option of choosing the electric chair, but there are important differences in law and in the court appeals process between requiring and choosing, he said.
"There are states that allow inmates to choose, but it is a very different matter for a state to impose a method like electrocution," he told the Los Angeles Times on Friday. "No other state has gone so far."
The action is just the latest step in the long and convoluted history over how to execute inmates without violating their constitutional rights to be protected from cruel and unusual punishment. Ironically, electrocution became popular starting in the 1890s as the humane alternative to hanging or a firing squad. Lethal injection was generally viewed as a more humane form of death than electrocution — even though there have been botched executions by all methods.
"The electric chair is clearly a brutal alternative," Dieter said. "This is forcing the inmate to use electrocution," said Dieter, who argued "the inmate would have an automatic" challenge on the Eighth Amendment grounds of cruel and unusual punishment.
Lethal injection is the primary method of execution in all states, though about a dozen offer other forms of dying, depending on when an inmate was convicted and sentenced. In Tennessee, Daryl Holton was executed at his request by electric chair in 2007.
The next Tennessee death row prisoner, Billy Ray Irick, is scheduled to be executed in October.
Tennessee's action comes after a botched execution last month in Oklahoma.
Clayton Lockett, 38, began writhing and straining to lift his head after he had supposedly been rendered unconscious by the first of three drugs in the state's new lethal injection combination. The execution was halted, and Lockett died of an apparent heart attack minutes later, authorities said. The incident is under investigation, but officials have blamed a collapsed vein, not the drugs themselves.
Earlier this year, Dennis McGuire appeared to gasp and convulse for at least 10 minutes before dying from the drug cocktail used in his execution in Ohio.
Many states have been scrambling to find drugs and to reexamine their protocols after getting the needed chemicals has become difficult.
Photo: David's Adventures via Flickr
Want more death penalty news? Sign up for our free daily newsletter.