#EndorseThis: Daily Show Unveils New Texas Energy Source, Powered By Hate
@nationalmemo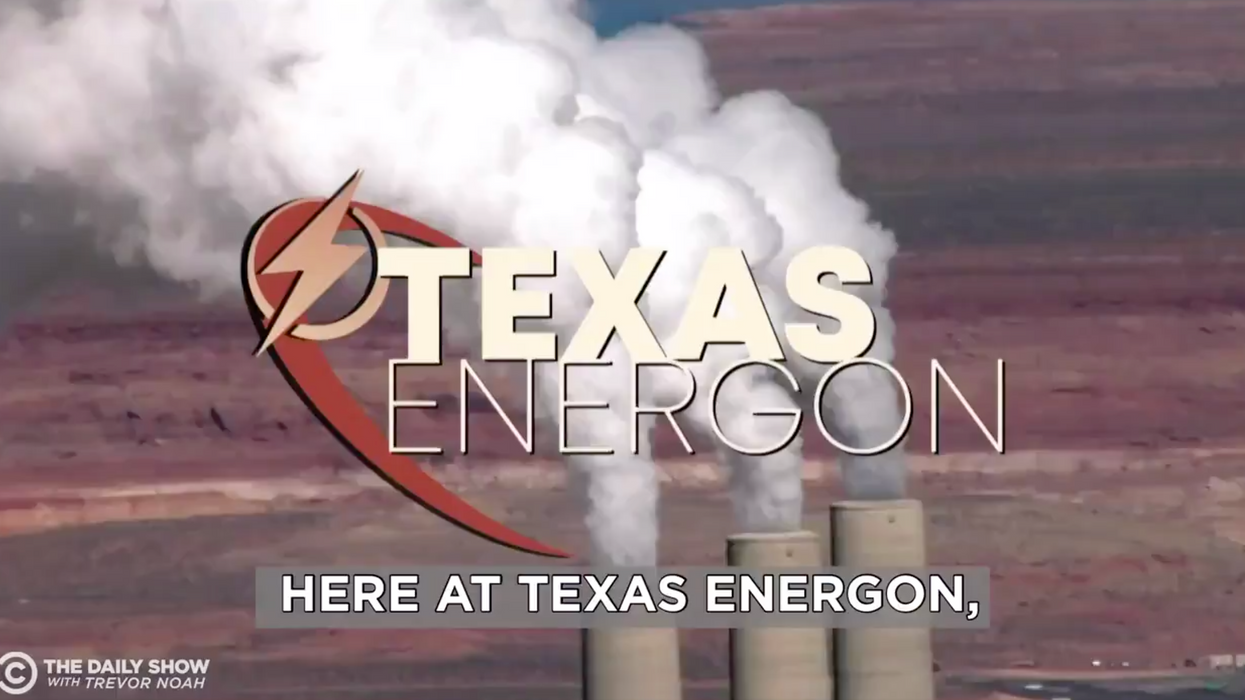 Screen shot from The Daily Show with Trevor Noah
How ridiculous are Texas Republicans? Facing a disastrous winter storm and a power outage that left millions frozen, the GOP responds by falsely blaming the Green New Deal. At a dire moment when leaders are needed, they play partisan politics -- topping with a helping of Big Lie.
The Daily Show brilliantly satirizes their despicable attitude in this (fictional) Texas power company ad. Powered by the hatred of Alexandria Ocasio-Cortez (AOC), the Green New Dealer who raised $5 million to help Texas, this outfit's energy source is abundant in Texas and evidently renewable.
Click! You'll laugh!
INNOVATIVE: This Texas energy company is drawing power from America's most renewable resource: the GOP's insane hat… https://t.co/bCFd0dvi72

— The Daily Show (@The Daily Show) 1613872860