While Texas Froze, Feckless Republican Leaders Failed Again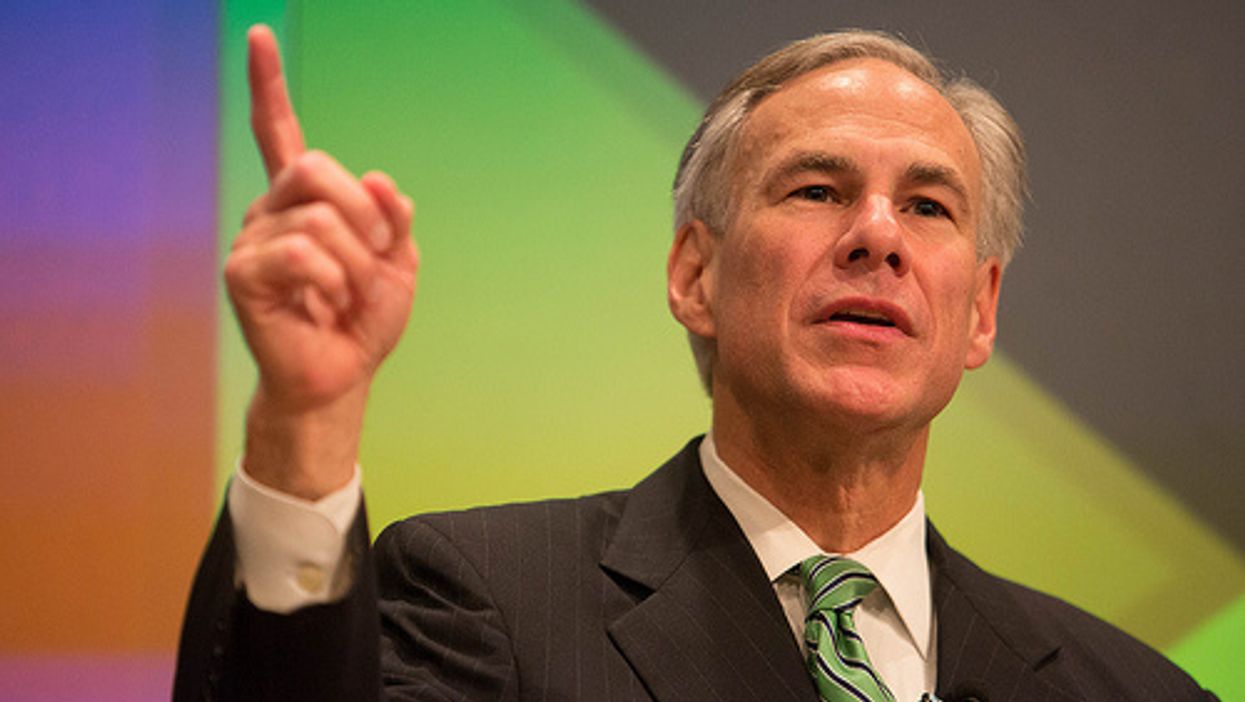 Within hours after a catastrophic winter storm crippled the Texas power system, leaving millions to freeze in the dark, the Lone Star State's politicians did what Republicans always do: They hunted up a scapegoat.
She was thousands of miles away and had absolutely no role in the Texas disaster, but Alexandria Ocasio-Cortez is a proponent of clean energy, so they made do with the outspoken Bronx Congresswoman. Besides, blaming AOC fit perfectly with the impertinent falsehood that Texas Republicans seized on to explain their own failure, which was that renewable energy had shut down in bad weather, just as the oil and gas industry always predicted.
It was a politically pleasing explanation that Texas Gov. Greg Abbott loudly proclaimed on Fox News, but it had one big flaw. It's a ridiculous lie that only a simpleton would believe. Following the usual trajectory of right-wing disinformation, Abbott's falsehood was instantly repeated by his fellow Republicans and spread swiftly on social media. But it was swiftly and easily debunked, much to the governor's embarrassment. A day later, Lt. Gov. Dan Patrick admitted that blaming solar and wind was wrong and unfair.
As Patrick noted, the power crash in Texas had little or nothing to do with wind turbines, which provide only a fraction of the state's energy in winter. Those machines froze in the sub-zero temperatures, but so did the natural gas plants and pipelines that supply a far larger proportion of electricity to Texans. So did water pipes that are also critical to the system.
In fact the restoration of power began on February 17 with solar energy, according to the Electricity Reliability Council of Texas or ERCOT – the nonprofit entity that operates the largely deregulated electric grid across most of the state. "We had quite a bit of solar generation online," said Dan Woodfin, ERCOT's director of system operations. "When the solar generation was online, we started trying to bring back a lot of the load."
Speaking of ERCOT, that hapless outfit was teed up as the next scapegoat when the effort to blame solar, wind, and the Green New Deal fell flat. And no doubt the loosely managed energy system that organization represents is liable for much of this deadly fiasco. But the truly responsible parties include Abbott, his clueless predecessor Rick Perry, and the energy industry they have allowed to run wild for many years. After all, ERCOT is overseen by the Texas Public Service Commission, which under Republican governors has exercised no real oversight at all.
Much of the trouble can be traced to the ideology of the oil industry, shared by Texas Republicans, which denies climate change and rejects regulation by state or federal authorities. So the state's grid and electric utilities did little to prepare for an emergency of this magnitude – and lax regulators required nothing more. Texas also insisted on having its own energy grid, unconnected to neighboring states, because that allowed the state and the utilities to avoid federal rules.
In a moment of unvarnished candor, Perry suggested that avoiding federal regulation was worth all this week's unnecessary mayhem. Of course, the supposed Texas allergy to "federal interference" didn't discourage Abbott or the Texas Congressional delegation from begging for Washington's help – which was immediately forthcoming from a magnanimous President Joe Biden.
If the fatal farce in Texas seems all too familiar, then you may be noticing an eerie resemblance to the botched pandemic response of the Trump administration. The impulse of Republicans in government is not to govern but to shift responsibility and try to affix blame, almost always on "liberals" or "socialists" or some other partisan goblin. What they seem utterly unable to provide are honest leadership and real solutions.
You can keep electing these inept bozos, but don't expect any better results. This is what they do, because this is all they can do.
To find out more about Joe Conason and read features by other Creators Syndicate writers and cartoonists, visit the Creators Syndicate website at www.creators.com.