#EndorseThis: Texas Democrat Schools Republican On Racist 'Purity' Phrase
@jarrell_zach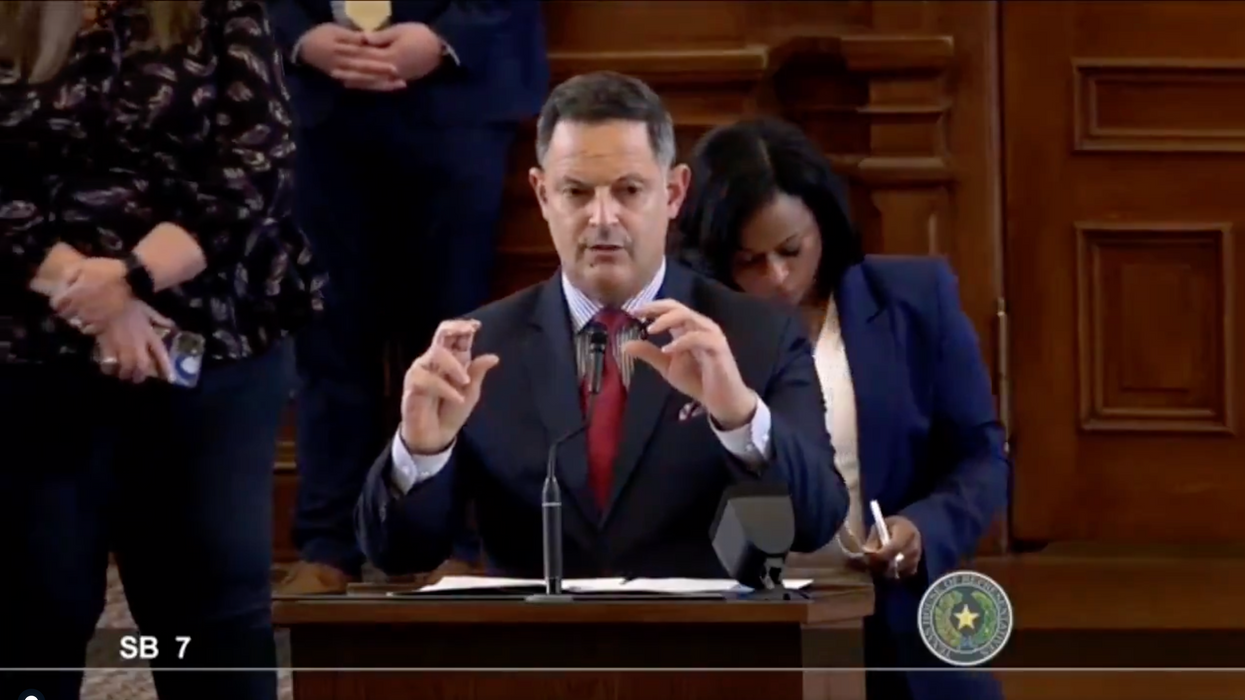 Screenshot from Rep. Rafael Anchía's verified Twitter (@RafaelAnchia)
Texas Republicans are adding fuel to the GOP voter suppression fire with a new law that promises to "preserve the purity of the ballot box"-- a phrase that has been used throughout the country's history to disenfranchise voters "deem[ed] unfit" to vote.


Since the Civil War, racist lawmakers have used those words to disenfranchise Black voters, as Democratic Texas state Rep. Rafael Anchía so eloquently pointed out to a clueless Republican.

"Are you aware of the history behind that provision of the [Texas state] Constitution?" Rep. Anchía asked Republican Rep. Briscoe Cain.
"I-I'm not," Cain answers.
Should've done more research, huh? Watch him endure the embarrassment he earned.
[tiktok_embed https://www.tiktok.com/@nowthispolitics/video/6959678962968612101?_d=secCgYIASAHKAESMgowBhCx%2FyyZok1yaI%2B7djnlAP6nEzBe4Xv5Ww5yn5sPoYgev5ZztTryqnztTWSmNsAxGgA%3D&enable_clips=1&language=en&preview_pb=0&sec_user_id=MS4wLjABAAAAjk6zrRnfYHAnqcp5bSg8OPODEUL_CHPkbME2Bkp7UtIQKx6dUrYoucFUH1ggcLzr&share_app_id=1233&share_item_id=6959678962968612101&share_link_id=9A0154BE-328B-4678-8282-A5E9030CB27E&source=h5_m×tamp=1620574450&tt_from=sms&u_code=dafc94fjle9849&user_id=6786424791639704582&utm_campaign=client_share&utm_medium=ios&utm_source=sms&_r=1 expand=1]