Texas Lawmakers Introducing Measures To Roll Back Advances For Gay Rights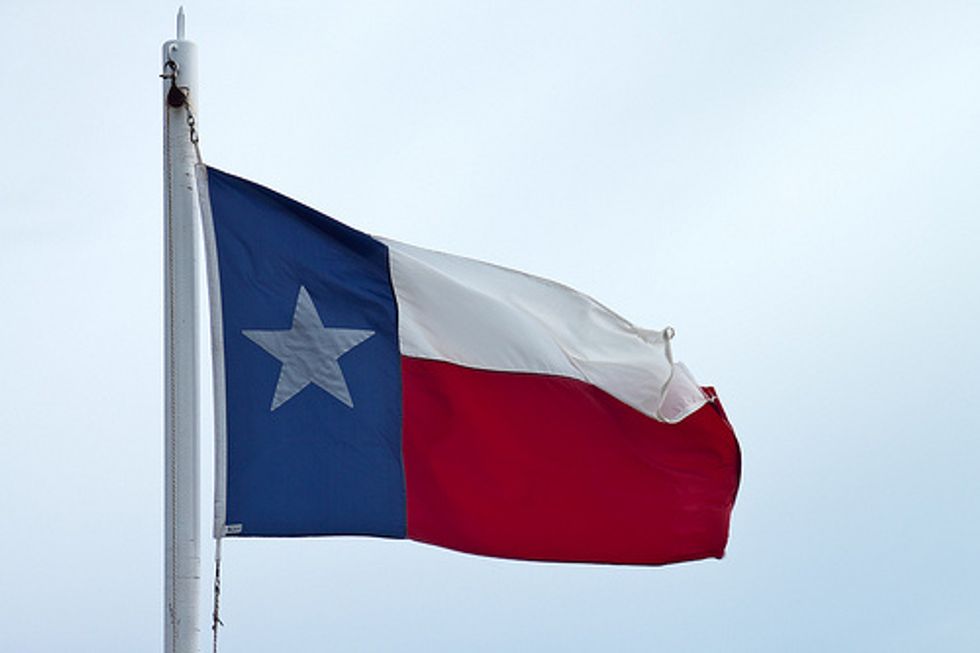 By Robert T. Garrett, The Dallas Morning News (TNS)
AUSTIN, Texas — Socially conservative lawmakers are pushing back against marriage victories by gays and lesbians in federal court and moves by Dallas, Plano and other cities to broaden anti-discrimination measures.
Junior Republicans in the GOP-led Texas Legislature have filed several bills that would blunt gay rights advances, such as one to strip the pay of any local official who issues a same-sex marriage license.
They also have introduced proposals to protect business owners if, based on their religious beliefs, they refuse to comply with local ordinances that bar discrimination based on sexual orientation and gender identity.
A leading social conservative activist said the bills are designed to uphold what she called traditional values and rebuff an overreach by gay rights supporters.
"Tolerance isn't good enough for them. Now, they want to meddle," said Cathie Adams of Dallas, president Texas Eagle Forum. "And they have gone too far."
The latest efforts in the Capitol have thrown gay rights backers on the defensive.
"We are likely headed for the freedom to marry to exist in all 50 states within a short period of time, and there are a small number of people freaked out by that," said Chuck Smith, executive director of Equality Texas, which lobbies on gay rights issues.
"They are grasping at straws, some of which are unconstitutional, in an effort to bypass what will become federal law," he said.
The tense back and forth between the two sides is an early sign of what might unfold over the five-month legislative session. But legislative committees haven't yet had hearings on the bills, and they are a long way from passage.
Discussions of the measures so far have been strong on generalities, including denials by some sponsors that their bills are aimed solely at undermining gay rights victories.
Fuzzing the debate is Governor Greg Abbott's comment last month that "Texas is being California-ized with bag bans, fracking bans, tree-cutting bans."
He said the Legislature should rein in localities that trample on Texas' low-tax, low-regulation approach to governing.
But in denouncing "unchecked overregulation by cities," he did not mention the recent passage of ordinances in Dallas, Plano, Fort Worth, Austin, San Antonio and Houston that prohibit discrimination based on sexual orientation and gender identity.
Last year, as attorney general, Abbott lost a bid in federal court to keep intact Texas' 2005 gay marriage ban. Abbott called the case "an issue on which there are good, well-meaning people on both sides."
He has appealed to the 5th U.S. Circuit Court of Appeals, which heard arguments last month. Also, the Supreme Court has decided to take up same-sex marriage cases from Michigan, Ohio and Kentucky.
Attracting much of the attention so far is a bill intended to stop state and local officials from issuing marriage licenses to gay and lesbian couples. Those who do so would lose pay and benefits.
Thirty-six of the House's 150 members have signed on in support. The lead sponsor, Rep. Cecil Bell (R-Magnolia), predicts it will pass the House easily.
Bell said he wants to use "the power of the purse" in part to rebuke federal judges, such as U.S. District Judge Orlando Garcia of San Antonio, who nearly a year ago ruled that Texas' same-sex marriage ban is unconstitutional.
Bell said such judges have ignored Texas voters' 3-to-1 support for a 2005 constitutional amendment that defined marriage as between a man and a woman. He said they've also ignored past Supreme Court rulings that leave marriage definitions to the state.
"When you take away that sovereign right of states, you tear away at the Union," he said.
Dan Quinn, spokesman for the Texas Freedom Network, a progressive advocacy group, dismissed Bell's bill as "a legislative temper tantrum."
"If federal courts strike down the marriage ban, it would be ridiculous to punish public employees for simply doing their job when issuing a legal marriage license," he said. "Legislators don't get to choose which parts of the U.S. Constitution to accept and which to ignore."
Dallas County Clerk John Warren, a Democrat, told the Texas Observer last month that he would obey a federal court order, if one comes down, and issue same-sex marriage licenses.
Bell said that while his bill docks a wayward county clerk's pay, the cut would be based on the amount of time spent supporting and issuing licenses for gay marriage.
"I don't read it as a perpetual situation," he said of the proposed sanctions.
Civil liberties and gay rights groups fear that other measures being introduced could roll back cities' gay rights ordinances.
Senator Donna Campbell (R-New Braunfels) has proposed a constitutional amendment to reject impingements by the state or local governments on individuals' "sincerely held religious beliefs."
"Texans should be free to run their businesses in accordance with their faith as intended by the founders of our nation, not forced by government entities to surrender their religious identity or act against their conscience," she said.
Dallas GOP Rep. Jason Villalba is pushing a constitutional amendment to prohibit state and local infringements on "free exercise of religion," such as allowing Nativity scenes on courthouse grounds.
Villalba said his idea is more narrow than the Senate version, which would protect "a sincerely held religious belief."
"That could be anything. That could be, 'I don't like gays, I don't like dogs, I don't like fat people,'" he said. "The Senate approach would clog the courts with unnecessary lawsuits."
Villalba said he wasn't against cities passing ordinances, such as Plano has extended anti-discrimination protections to people regardless of their sexual orientation or gender identity.
But Rep. Jeff Leach (R-Plano) said that ordinance strays too far toward "criminalizing decisions that may be based on religious belief."
He and other lawmakers are drafting a bill calling for a two-year study by a panel of experts on what kinds of laws cities and counties can pass. That could range from charging for plastic bags at grocery stores to penalizing those who refuse to serve customers based on sexual orientation.
Photo: Bill & Heather Jones via Flickr