The DNC Will Feature Undocumented Immigrants As Assets To The Nation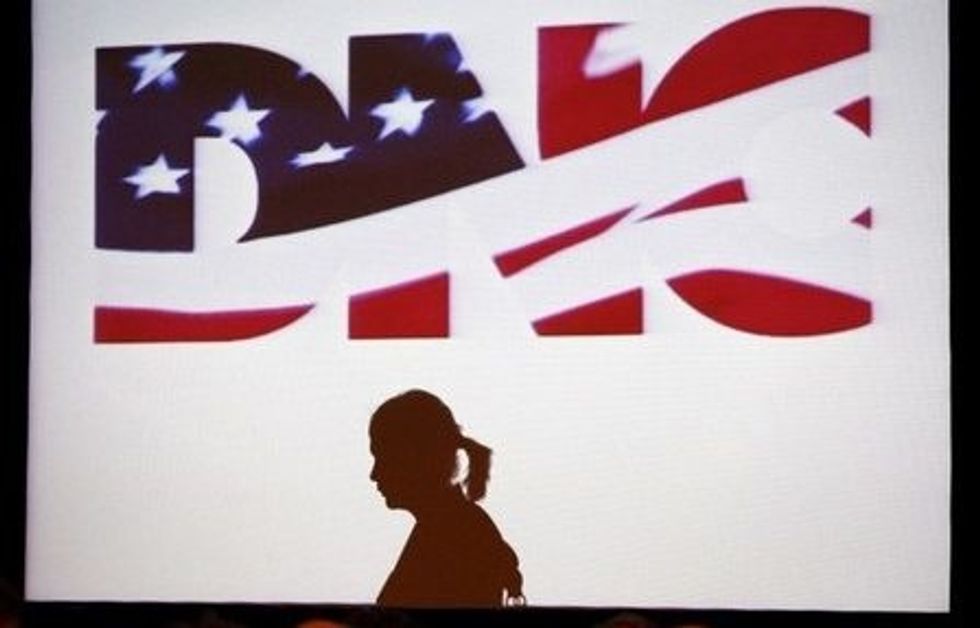 Monday was opening day for the Democratic National Convention in Philadelphia, and Democrats are making sure they draw a clear distinction between themselves and the Republican National Committee — particularly when it comes to immigration, an issue Democrats are pushing to the front of the line.
"This week, people will see the difference in diversity between the Democratic convention and the Republican convention," Vivian Rodriguez, who is president of the Democratic Hispanic Caucus of Florida, toldFox News Latino on Sunday. "They will see that Latinos are embraced in this convention."
Republicans also focused on immigration, but from a radically different angle. While the RNC featured the parents of victims killed by undocumented immigrants on stage, the DNC will include speakers who are undocumented immigrants themselves in order to shine a sympathetic light on their experience.
"Apparently speaking at Hillary Clinton's convention is just one more job Hillary Clinton thinks Americans won't do," said a Trump campaign aid about the DNC's speaker list in a statement. "She should have instead invited unemployed Americans, or victims of crime, or law enforcement."
The RNC centered immigration restriction as a key issue, in line with the rest of Trumps' nativist campaign. Speakers offered undocumented immigrants as a scapegoats, and promised that a Trump presidency would prioritize deporting 11 million people from the country.
Democrats, on the other hand, will present undocumented immigrants not as murderers or rapists but human beings and Americans with bright futures who can make their country better and stronger. The first day of the convention, titled "United Together" will shine a light on immigrants who don't fit the RNC's image.
Astrid Silva will spoke Monday on behalf of millions of "DREAMERs," undocumented immigrants who were brought to the country as children by their parents and who have grown up as Americans, but with limited opportunities as a result of their migratory status.
While promises of massive deportations drew some of the loudest cheers at the RNC, the DNC will paint deportations as something that tears good families apart. Karla Ortiz spoke to the convention to make this case: The 11-year-old was born in the United States, but her undocumented mother, Francisca, lives under constant threat of being separated by deportation.
Other prominent Hispanics scheduled to speak include Reps. Joaquin Castro of Texas, Luis Gutierrez of Illinois, Raul Grijalva of Arizona, Linda Sanchez of California, and Xavier Becerra. In addition to speaking on stage, undocumented immigrants were also given other official roles in the DNC's credentials and platform committees.
While this year's DNC will feature an unparalleled number of undocumented immigrants with official roles, Benita Veliz, a DREAMER and class valedictorian who was almost deported in 2009, became the first undocumented speaker at a DNC convention in North Carolina in 2012.
Photo: A woman is silhouetted against a projected image of the Democratic National Committee (DNC) logo during its Rules and Bylaws Committee meeting in Washington, in this May 31, 2008 file photo. REUTERS/Jason Reed/Files