Democrats Revive Equality Act To Expand LGBTQ+ Rights
@jarrell_zach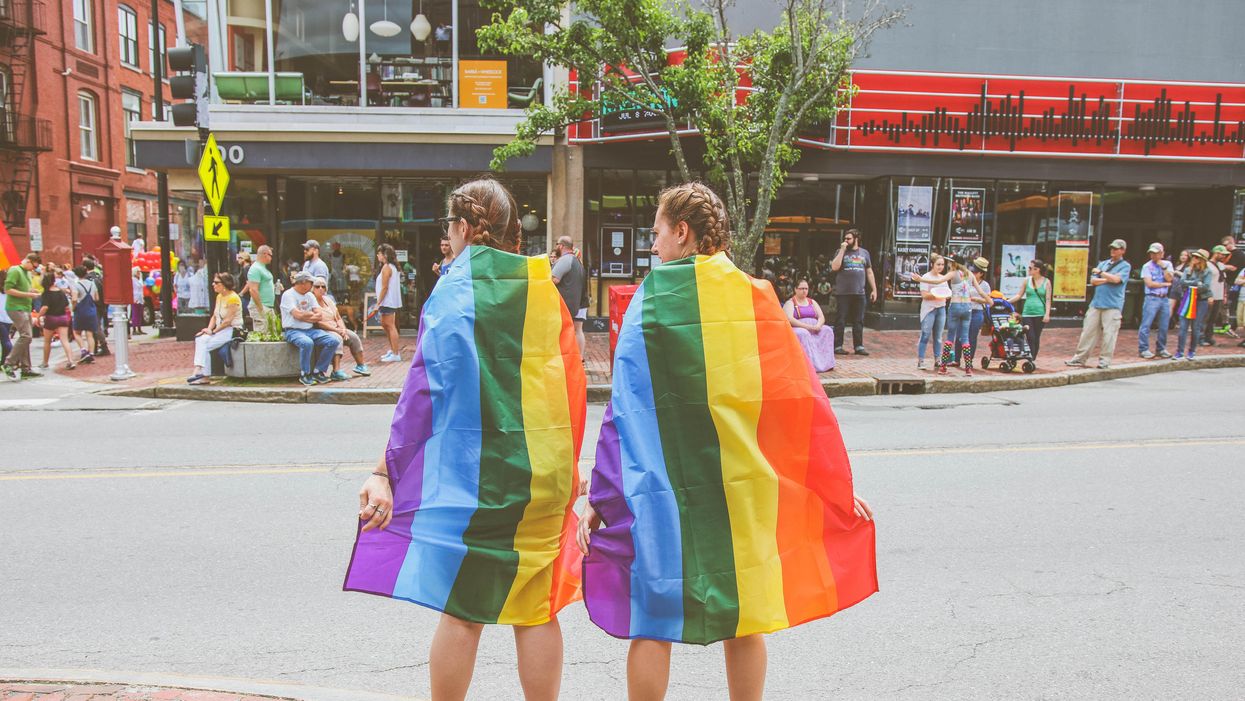 Rep. David Cicilline (D-RI) reintroduced the Equality Act in the U.S. House of Representatives late last week. The bill, which is a priority for President Joe Biden in his first 100 days, would ban discrimination on the basis of sexual orientation and gender identity.
Originally introduced in 2019, the Equality Act amends major civil rights laws -- including the Civil Rights Act of 1964 and the Fair Housing Act of 1968 -- and extend these rights to people in the LGBTQ+ community. The bill would ban discrimination against queer people in such key aspects of life as employment, housing, education, credit, federal funding, public accommodations, and jury service.
"In 2021, every American should be treated with respect and dignity," said Rep. Cicilline. "Yet, in most states, LGBTQ people can be discriminated against because of who they are, or who they love. It is past time for that to change."
Standing with Rep. Cicilline, Sen. Jeff Merkley (D-OR) will introduce theEquality Act in the Senate this week.
Biden also chimed in, calling the act "a critical step" in achieving American values. According to the president, the bill is the "best" way protect LGBTQ+ people from discrimination and ensure equal rights.
"Full equality has been denied to LGBTQ+ Americans and their families for far too long," Biden said in a statement. "Despite the extraordinary progress the LGBTQ+ community has made to secure their basic civil rights, discrimination is still rampant in many areas of our society."
During the summer of 2020, the Supreme Court finally banned employment discrimination against the LGBTQ+ community, with the landmark ruling in Bostok v. Clayton County. The conservative court decided in a 6-3 ruling that existing sex-based discrimination laws extended to LGBTQ+ people. Before the landmark decision, 27 states had no explicit statewide laws stopping an employer from discriminating based on sexual orientation or gender identity, according to USA Today.
Not surprisingly, given the bill's goal to protect vulnerable queer people, it has been met with backlash from Republicans. Notably, Sen. Mitt Romney has voiced his opposition to the Equality Act in a statement last Tuesday. According to theWashington Blade, it throws "a massive wrench into plans of the bill's supporters to guide it into law."
"Sen. Romney believes that strong religious liberty protections are essential to any legislation on this issue, and since those provisions are absent from this particular bill, he is not able to support it," a Romney spokesperson told the Blade.
According to Congress' website, the Equality Act has garnered 223 co-sponsors. But in contrast to the original bill, the version introduced last Thursday has no Republican co-sponsors yet.