#EndorseThis: Trevor Noah Burns 'Bitch' Johnson Over (Failed) Stall Of Relief Bill
@nationalmemo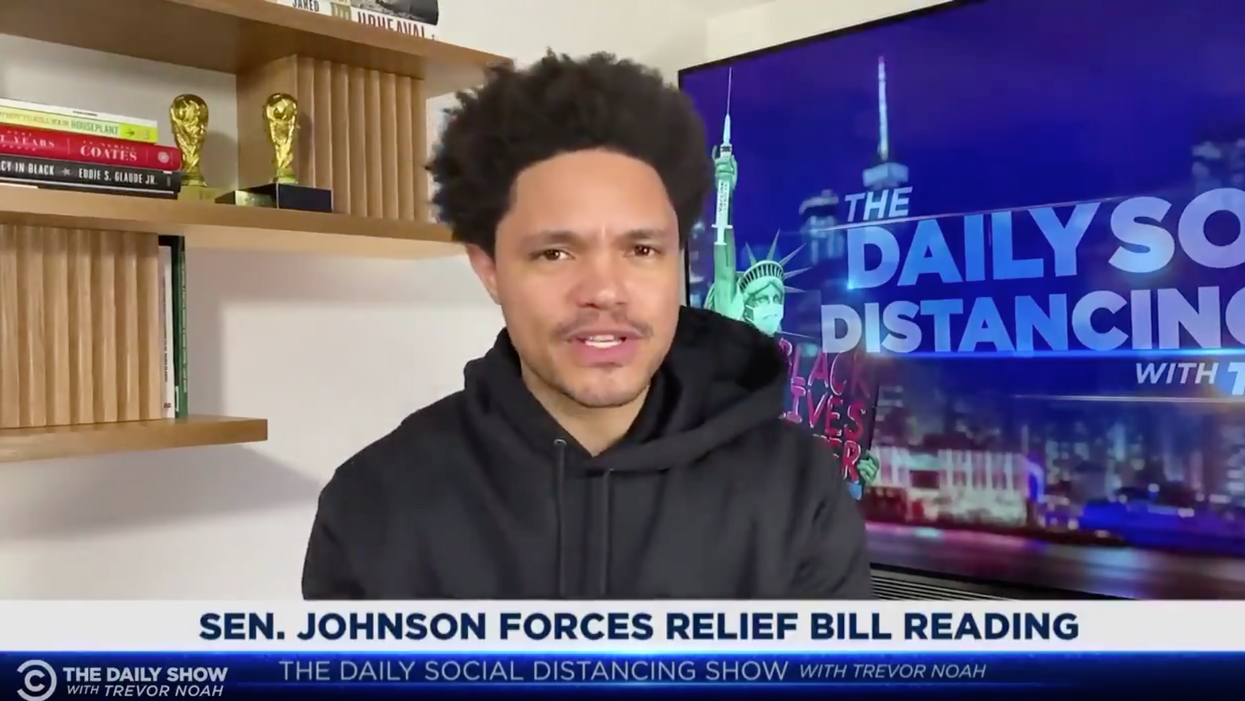 Screenshot from The Daily Show with Trevor Noah
Americans are one step closer to getting much-needed pandemic relief-- no thanks to Republicans. In fact, one not only didn't vote for the bill but he also delayed it as long as he could.
That's right, Sen. Ron Johnson (R-WI) took his pettiness to a new level, forcing Senate clerks to read all 628 pages of the $1.9 trillion Covid-19 relief package.
Needless to say, this maneuver irritated people, especially Trevor Noah, who ripped the Republican "bitch" during his show last night. Even more hilarious is that Johnson's effort did nothing to delay the bill -- because Democratic senators outwitted him on the floor this morning and cut off debate while he was still asleep.

This won't be the last roasting of Johnson, whose seat is up next year. Enjoy!
This week in petty Republicans: Ron Johnson forces the Senate to read the entire coronavirus stimulus bill OUT LOUD. https://t.co/tHXCQmhuI0

— The Daily Show (@The Daily Show) 1614951567
Ev