Trey Gowdy Joins Record Number Of GOP Lawmakers Leaving Capitol Hill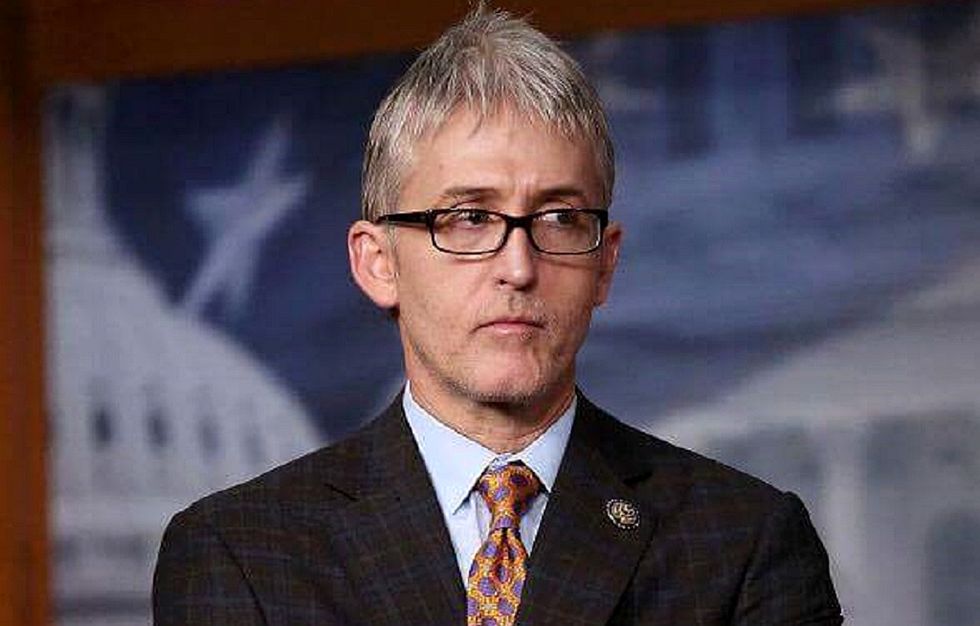 Just minutes before South Carolina Republican Trey Gowdy announced that he would forego a bid for reelection to the House of Representatives, a train carrying several GOP lawmakers crashed into a truck in Virginia.
The accident killed the truck's driver and injured several members of Congress, making it no laughing matter. But it's hard not to notice the symbolism of a Republican party on track toward disaster in November.
Gowdy tweeted on Wednesday morning that he intends to leave Capitol Hill, quoting the Bible and expressing a desire to return to the judicial branch. "Whatever skills I may have are better utilized in a courtroom than in Congress, and I enjoy our justice system more than our political system," he wrote.
That makes sense on a few levels. The 53-year-old is a former prosecutor who has driven colleagues to frustration with a stubborn resolve to beat investigatory dead horses, including Benghazi, since winning South Carolina's Fourth District in 2011. He is currently chairman of the House Oversight and Government Reform Committee and chaired the House Select Committee on Benghazi, which blew up as an embarrassment to the Republican leadership.
Taken in context, Gowdy's decision underscores a trend of House Republicans dropping out of midterm races before they can even begin. By January 31, a total of 33 incumbent GOP lawmakers have announced that they will not run for reelection in 2018, compared to just 15 Democratic reps who will not seek another term. Nine of them are committee chairs, another extraordinary statistic.
On average, only 22 members of the U.S. House of Representatives decide not to defend their seats in a given election cycle.
Other GOP incumbents who are retiring or otherwise not seeking midterm reelection include Senators Bob Corker of Tennessee, Jeff Flake of Arizona,Orrin Hatch of Utah and that state's Rep, Jason Chaffetz.  Hatch is currently the longest-serving Republican in the Senate.
Is there a Trump effect? Saddled with a President whose job approval ratings have hit several historic lows, speculation is rampant that Republicans in Congress are quitting while they're ahead. Generic polling for November favors Democrats, and the president manages to inflame the public with harsh rhetoric and blundering policy moves each time the GOP begins to gain ground.
Republicans seem to be running scared. As Russell Berman of The Atlanticwrites, "If you want to see a political wave forming a year before an election, watch the retirements…2018 is shaping up ominously for Republicans."
Gowdy might be misled from an ideological point of view, but nobody can accuse him of being a dummy. Like a record number of fellow GOP members, "The Bulldog" is finding an exit door before Trump burns the whole house down.