Back On Instagram, Trump Is Hawking Tacky NFT 'Cards' To His Fans
@next2godwin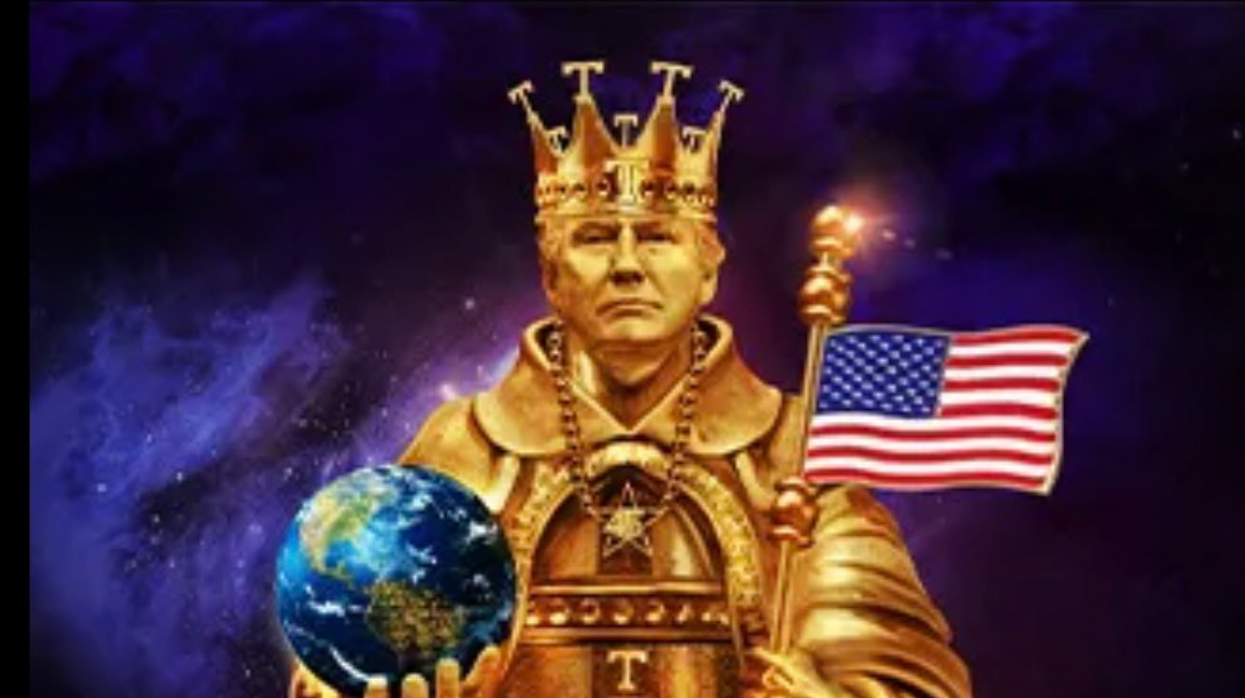 Former President Donald Trump returned to Instagram on Tuesday, posting for the first time since January 6, 2021 — the day a crowd of his supporters stormed the U.S. Capitol — to advertise his new collection of NFT (non-fungible token) trading cards.
Trump was banned from Instagram more than two years ago following a since-deleted video post he made on January 6, which Meta, Instagram's parent company, said was used to "incite violence against a democratically elected government."
Although Meta lifted the ban in January, Trump stayed away from Instagram until Tuesday afternoon, when he made several posts touting "SERIES 2" of his digital cards, which cost $99 apiece.
Upon showcasing his NFTs, including an illustration of himself as a superhero donning red spandex with the U.S. flag as a cape, Trump praised himself for not raising the prices of his new cards "because I want my fans and supporters to make money."
However, the floor price of Trump's trading cards dropped from 0.42899 ETH to 0.1111 ETH in under 24 hours, according to OpenSea, a significant decrease contradicting Trump's claims.
Moreover, the website that sold the cards put up a disclaimer noting that "TRUMP DIGITAL TRADING CARDS (NFTs) are intended as collectibles for individual enjoyment only, not for investment vehicles."
As with the first digital card collection, which Trump unveiled in December, promotion for the new NFTs promises anyone who buys 47 cards a dinner with Trump at his Mar-a-Lago estate, from which the FBI retrieved over a hundred illegally retained classified documents last year.
"People love to collect baseball cards, but why settle for that when you can collect the greatest trading card in history?" Trump said in a video posted to his Instagram late Tuesday.
Trump's NFT venture has long drawn ridicule, with much of it coming from within his conservative circle. In December, indicted Trump allies Steve Bannon and Michael Flynn called for the firing of whoever advised Trump to release NFTs.
GOP strategist Mike DuHaime branded the first collection as an embarrassment, saying, "He was president and a billionaire celebrity real-estate developer, and now he's selling pictures of himself for 100 bucks."
The new card collection, which Trump bragged was sold out "in RECORD TIME, [for] approximately $4.6 million, was also not received well, with people on Twitter relentlessly mocking the new illustrations.
On Wednesday evening, Trump, whose legal troubles have threatened to upend his nascent 2024 campaign, released two campaign-style videos on Instagram, one of which took aim at President Joe Biden's son, Hunter.
"Where's Hunter?" Trump asked in a video that dropped after 11 pm ET.
Hunter Biden has long been criticized by Trump and his allies in Congress, who have made theatrical taxpayer-funded investigations into the president's son the focus of their new House majority.
The conservatives have accused the younger Biden, who has never held public office, of fraudulent business dealings in what many theorize is a political attempt to weaken the president.
However, the House Republicans conducting these probes, including House Oversight Committee Chairman Rep. James Comer (R-KY), have dodged questions about the 34 felony counts of falsifying business records that Trump was arraigned in New York for earlier this month.