'We're Both White Americans': SNL's Trump Compares Himself To Jesus (Again)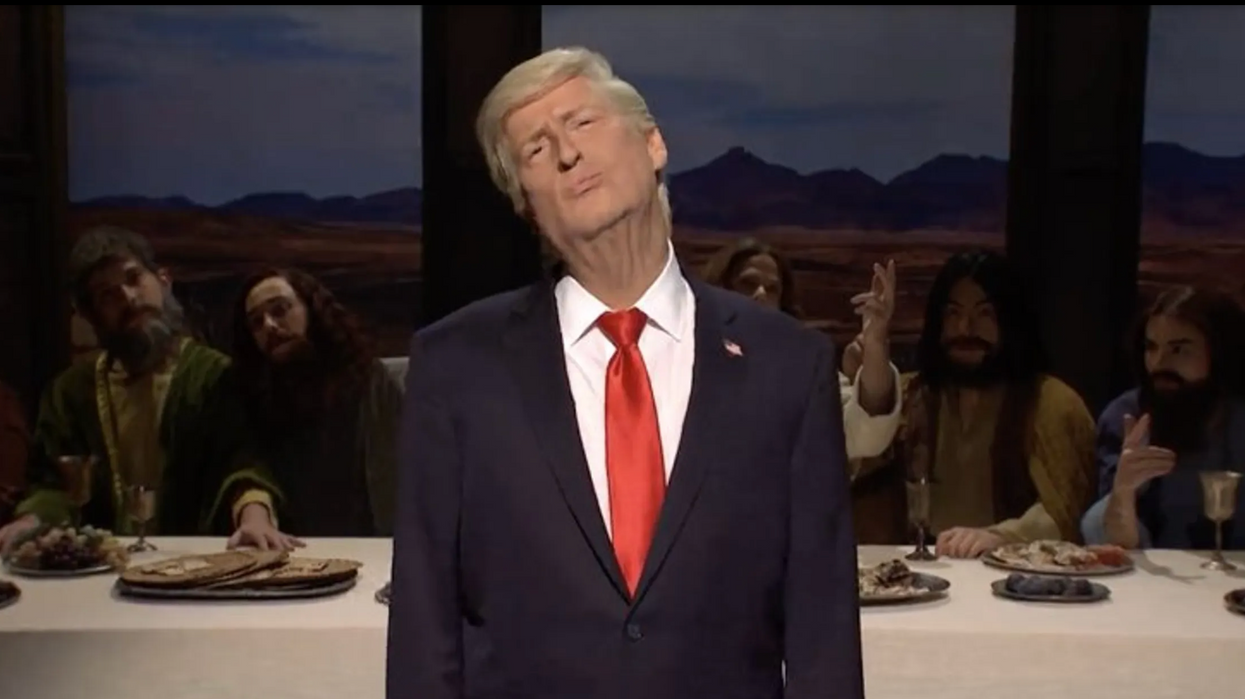 "A famous, wonderful man arrested for no reason at all," said SNL's fake Trump — played by cast member James Austin Johnson — during the opening of this week's edition of Saturday Night Live.
Standing in front of a re-enactment of the Last Supper, fake Trump added, "If you haven't put it together folks, I'm comparing myself to Jesus. Again. And what better time than on his birthday, Easter? ...We're both very tall, very popular, and both, frankly, white Americans."
In a shout-out to the "stand back and stand by" crowd, SNL's Trump continued, "A lot of his followers got in big, big trouble, just like mine. All because I told them exactly what Jesus would have said: 'Get very violent and start a war.'"
"Because I'm a self-made billionaire and Christ was—let's call it what it is—a nepo baby. I mean, his dad was God. It's pretty easy to start a religion when your daddy's God."SNL's Trump also attacked Ron DeSantis.
"And I've even got my very own Judas: Ron DeSantis. Ron DeSantis came to me with tears in his eyes. He said, 'Help me, Mr. Trump. I'm going to lose my election.' So I very generously pretended to like him. And then he did a Judas and now he can't even get the gays out of Disney World. It's an awful shame."
Watch the full segment below:
\u201cHappy Easter from former President Trump\u201d

— Saturday Night Live - SNL (@Saturday Night Live - SNL) 1681012149