#EndorseThis: Trump Battles America's Biggest Enemy — The Media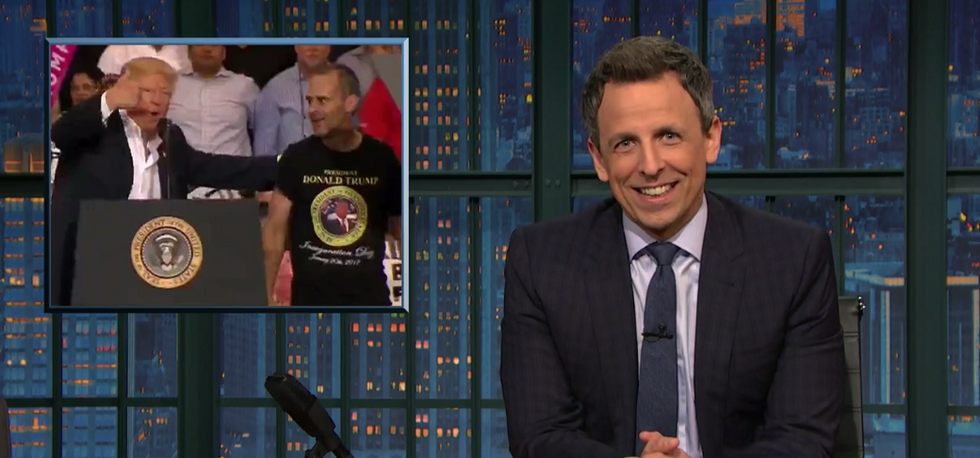 Before Donald Trump left for the "Winter White House" in Florida — where he planned to kick off his 2020 campaign —  the president took to his Twitter cocoon to berate his enemies, as is his habit. But he couldn't quite find the right words to explain his hurt feelings after his disastrous press conference last Thursday. In fact, he needed to edit his original tweet naming the media as "the biggest enemy of the American people" so that he would sound even more like an autocrat.
On Late Night, Seth Meyers couldn't help but notice that Trump failed miserably at sounding like an authoritarian strongman. Apparently, he hasn't been following the cheat sheet Putin gave him as a guide for delegitimizing the free press.  "Trump comes off as a buffoon," observed Meyers, "because when you have to double clutch on your authoritarian declarations, you sound less like a terrifying dictator and more like the guy at the bonfire who can kind of play the guitar."
You don't want to miss Meyers' commentary on the fabricated Swedish terror attack. You know things are bad when those polite Swedes mock you mercilessly.