Angry That Biden Hasn't Painted Wall, Trump Plans Border Visit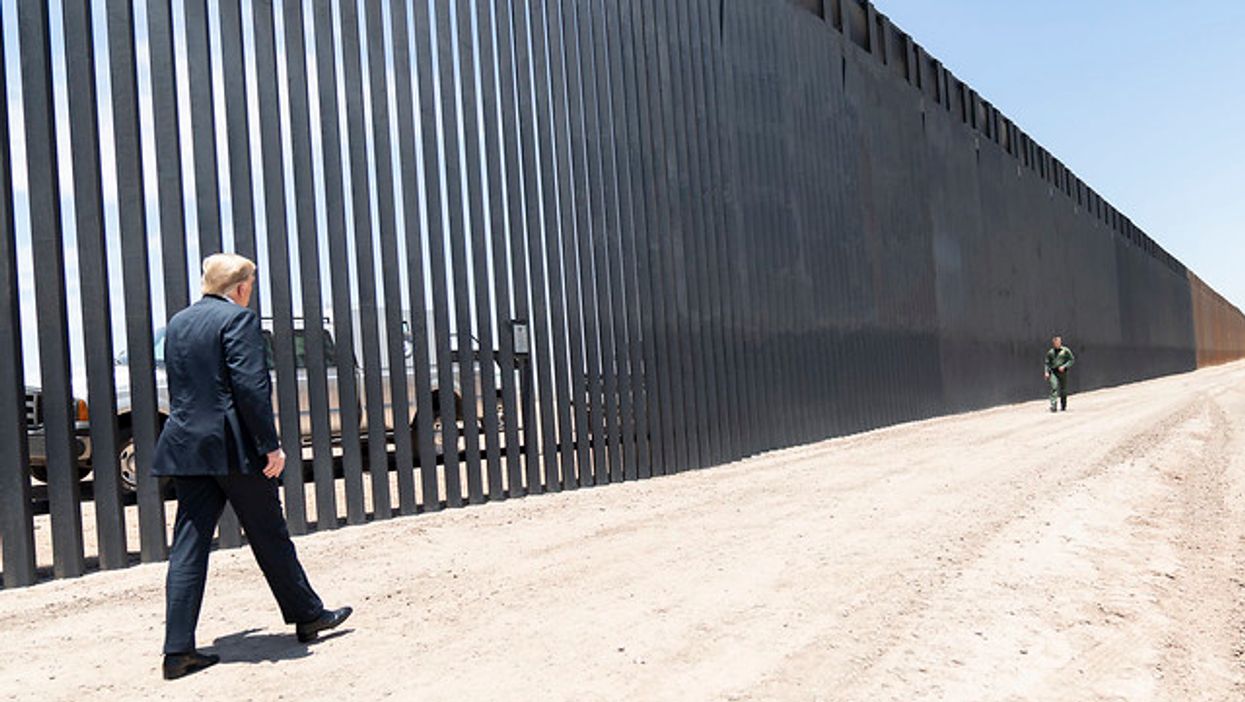 Reprinted with permission from Alternet
Jason Miller, senior advisor to former President Donald Trump, revealed that he may soon be traveling to visit the U.S. border but the trip won't be immediate since he's reportedly trying to avoid "creating the impression that he's "showboating" about the issue," Mediaite reports.
During an appearance on The Michael Berry Show, Miller leveled a litany of complaints about the situation unfolding at the border as he criticized President Joe Biden for tapping Vice President Kamala Harris to oversee the issue.
Describing the situation as an "absolute crisis," Miller said, "And then to make matters worse, Joe Biden throws gasoline all over the fire by putting Kamala Harris, Mrs. Open Borders herself, in charge of the entire Southern border?" Miller said. "I mean if this doesn't scare the you-know-what out of you, it should."
Then, the host Michael Berry asked, "Do you foresee the [former] president making a visit to the border?"
Miller admitted that Trump had discussed doing so. "You know, we discussed that recently," he said. "I can see him doing that soon. One of the things that I think President Trump wanted to let Joe Biden go and fail on his own before he goes and steps in on that."
However, Miller insists the trip may not be anytime soon because Trump does not want it to appear like a publicity stunt. He added, "I think there's a very fine line between calling someone out on the policies and then appearing to do something that's showboating, or give Joe Biden an opportunity to point and say 'See? You know this isn't serious work, President Trump is down at the border making a scene out of this,' and allowing Joe to essentially weasel out for not having to go himself."
Miller also suggested that Trump is not happy about the wall not being painted. He added that "it is something that President Trump is really concerned about. All of his hard work. They won't even paint the wall. They were supposed to paint the wall this month. So it would be a black color as opposed to the rust color because elements and such. And Biden has even stopped that."
Despite Miller describing the border situation as a "crisis," the Associated Press reportedly sent guidance to its reporters this week advising them to refrain from describing it with that term.