Trump Campaign Fears 'Bleeding Hasn't Stopped' In Pennsylvania
@alexvhenderson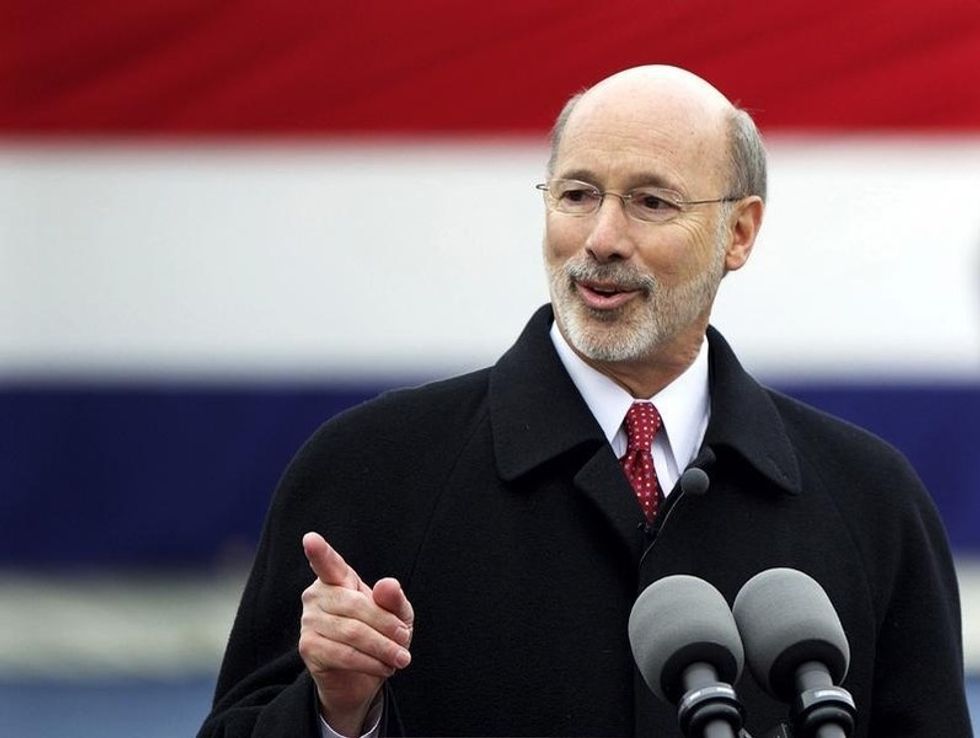 Reprinted with permission from Alternet.
One of the biggest political shockers of the 2016 presidential race was Donald Trump's victory in Pennsylvania. Although Democrats had won the Keystone State's electoral votes in six presidential elections in a row—from 1992 to 2012—Trump managed to pull off a narrow victory over Democratic nominee Hillary Clinton in Pennsylvania in 2016, making him the first Republican president to carry the state since George H.W. Bush in 1988. And anyone who doubts for a minute how important Pennsylvania is to Trump's reelection strategy for 2020 need only take a look at the GOP meeting held yesterday in Harrisburg.
Politico reported that a group of GOP organizers and strategists — some with the Trump campaign, some active in Pennsylvania politics — planned to get together in Harrisburg, the state capital, on Wednesday to discuss and evaluate Trump's chances of winning the state's electoral votes again in 2020. Those expected to attend, according to Politico contributors Alex Isenstadt and Holly Otterbein, range from Trump campaign organizers Chris Carr, Justin Clark, and Bill Stepien to Val DiGiorgio (chair of the  Pennsylvania GOP) and Republican National Committee member Bob Asher. Also expected to attend, Isenstadt and Otterbein note, is David Urban, a Trump campaign coordinator for Pennsylvania in 2016.
Politically, Pennsylvania is complex and nuanced. While Philadelphia is overwhelmingly Democratic and hasn't had a Republican mayor since the early 1950s, and Pittsburgh is also very Democrat-friendly, Central Pennsylvania can be much more conservative — and Trump enjoyed a heavy turnout there in 2016.
But 2018 was a good year for Democrats in the Keystone State.
Gov. Tom Wolf and centrist Sen. Bob Casey, Jr., both Democrats, were reelected last year. Sen. Bernie Sanders aggressively campaigned for John Fetterman, Wolf's lieutenant governor, in Philadelphia.
On top of that, Pennsylvania Republicans lost three seats in the U.S. House of Representatives, and Democrats flipped 16 seats in the state legislature.
"The bleeding hasn't stopped since then," Isenstadt and Otterbein report. "In a special election this month, Democrats won a state Senate seat in a district that Trump carried in 2016. Nationally, it was the first such legislative seat that Democrats flipped this year, prompting grumbling among some Republicans that the state party did not invest enough in turning out voters."
Further, Trump isn't faring well in Pennsylvania polls: Isenstadt and Otterbein note that a Franklin & Marshall College poll, released in March, found that Trump's approval among registered Pennsylvania voters was only 34 percent.
IMAGE: Democrat Tom Wolf speaks after being sworn in as 47th Governor of Pennsylvania during inauguration at the state capitol in Harrisburg.