Behind Trump's Words, A Criminal State Of Mind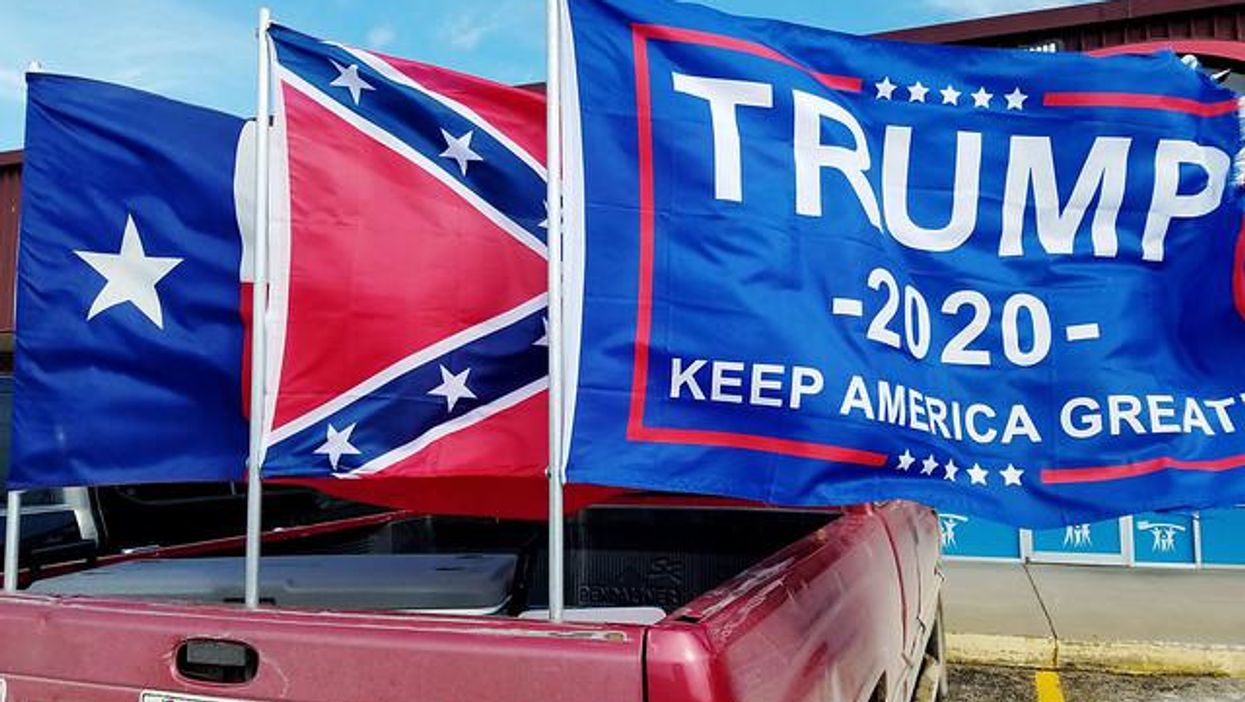 For the senators who will sit in judgment of Donald Trump's second impeachment a crucial question will be his state of mind on his day of rage, January 6, and his weeks of rage leading up to the attack on the Capitol.
Trump's defense cherry-picks a few of his words on that day, pointing out that he used the word "peaceful" while speaking to the White House rally that preceded the insurrection. They ignore that he told them to "fight." Immediately after a Proud Boys rally in Washington that ended with knifings and beatings in the streets, he urged his rabble to come to Washington for a "wild" demonstration to prevent the congressional certification of Joe Biden's victory in the Electoral College.
Proving his culpability, however, will depend on more than just his words before the insurrection.
The most powerful evidence against Trump is not what he said previously, but what he said – and what he failed to do – when the furious mob broke into the Capitol, despoiled the building, and howled for the blood of Vice President Mike Pence and Speaker Nancy Pelosi. What did he say then?
Trump is reliably reported to have enjoyed watching the mayhem in real time. In a Jan. 26 appearance on CNN, New York Times correspondent Maggie Haberman said that Trump "was watching, enjoying what he was seeing, in part because he was enjoying just people defending him, and in part because... it stopped the certification [of Biden's election]. That was what he wanted to see."
Haberman indicated she had heard that appalling description from her own White House sources, which she is precluded from naming by professional ethics. But, she added, if House Democrats prosecuting the impeachment want to find those witnesses, "I suspect they can find some people who they might be able to try to get to talk about this."
That search might begin with Senator Ben Sasse, the Nebraska Republican, who dared to criticize Trump's behavior that day and on other occasions. Sasse is a juror in the Senate trial, of course, but he has vital information about those potential witnesses.
Two days after the riot, on Jan. 8, Sasse appeared on the Hugh Hewitt radio broadcast. The Nebraska senator told Hewitt that the then-president had to be held accountable because he had "incited" the mob and failed to send troops when the police were pleading for help.
Pressed by Hewitt, a sedulous Trump enabler, on the president's intentions, Sasse cited his conversations with "senior White House officials" about the events of Jan. 6.
What did the White House aides who were present with Trump as he watched the mob assault the Capitol tell Sasse? Here's what Sasse stated:
"As this was unfolding on television, Donald Trump was walking around the White House confused about why other people on his team weren't as excited as he was, as you had rioters pushing against Capitol Police trying to get into the building. He was delighted."
There is much more to learn about the events and planning that led up to the attack, including the connections of Trump confidants and pardoned felons Roger Stone and Mike Flynn with the Oath Keepers, the Proud Boys, and the other gangs that spearheaded the violence that day. We will see further congressional investigations as well as scores and perhaps hundreds of felony prosecutions. And we will need a 9/11-style national commission with investigative authority and subpoena power to map the dimensions of this unprecedented coup attempt.
But concerning Trump's criminal state of mind – his mens rea, as they say on Law and Order – the witnesses are available now for subpoena. Unlike Haberman, Ben Sasse has no professional reason to keep their names secret, and he has a serious moral and constitutional duty to reveal them, especially before the Senate impeachment trial of former President Donald John Trump. Perhaps more than anything that anyone else might offer, their testimony will demonstrate the core truth: Trump dispatched a mob of vicious thugs to intimidate Congress, illegally and despicably. He was willing for Capitol police officers to die for him to hold onto power.
And, according to Sasse's account, Trump was "excited" and "delighted."
Almost certainly, the audio of Sasse's statement will be played before the Senate during the trial while the Nebraskan is sitting as a juror. Before that happens, Senator Sasse, now is the time to step forward with a more specific account that includes the names of those Trump aides.
To find out more about Joe Conason and read features by other Creators Syndicate writers and cartoonists, visit the Creators Syndicate website at www.creators.com.