Trump's Plot To Steal The Election Is What Set 2020 Apart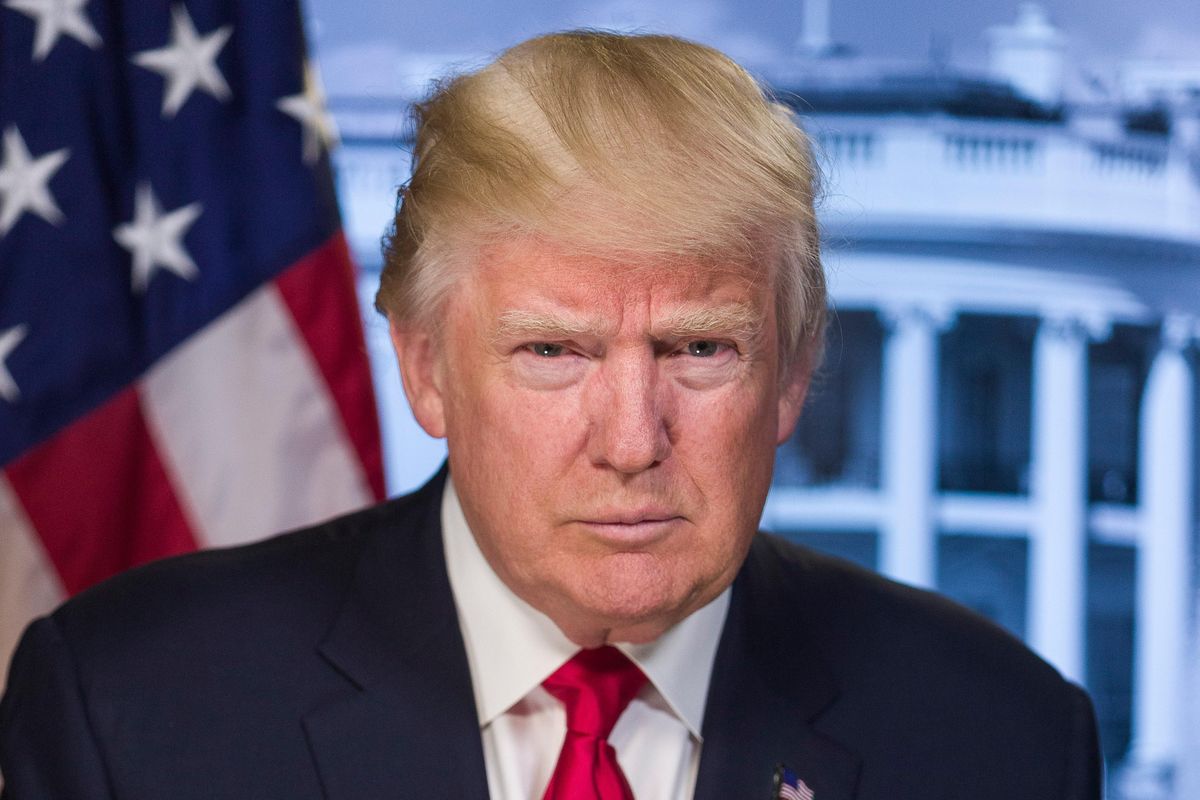 Photo by Library of Congress on Unsplash
Fox News pundits have pivoted from declaring Donald Trump a free speech martyr being prosecuted for simply saying that fraud tainted the 2020 presidential election to citing Democrats making supposedly similar claims about past races, seeking to portray him as the victim of a two-tiered justice system in which only Republicans are charged for claiming an election was rigged.
Their narrative is nonsensical — contrary to the Fox depiction, the former president isn't actually being prosecuted for his myriad, notoriously false election fraud lies and conspiracy theories. Instead, Trump faces federal and Georgia state charges for using those false claims as the basis for an allegedly unlawful scheme to overturn the election results, something none of those Democrats attempted.
Trump engaged in a "multi-part conspiracy to overturn the lawful results of the 2020 Presidential election," as chronicled by the House select committee on the January 6 insurrection. Prosecutors have since alleged that aspects of that plot — notably, the organizing of fraudulent electoral certificates and fake electors and the pressuring of Vice President Mike Pence to reject duly appointed electors to keep Trump in power — broke an array of federal and state laws.
Their indictments hinge on Trump's actions, not his false public statements. As Alan Z. Rozenshtein, an associate professor of law at the University of Minnesota Law School and a senior editor at Lawfare, wrote for The Atlantic:
The crimes that Trump is charged with in the January 6 indictment—obstruction, fraud, and conspiracy—fall squarely into the category of speech, in the ordinary sense of the word, that is not protected by the First Amendment. (The same is true for the racketeering, solicitation, and conspiracy charges that Fani Willis, the district attorney in Fulton County, Georgia, has brought against Trump for his attempt to interfere with Georgia's presidential-election results.) This should not be controversial. After all, tax cheats, witness tamperers, and financial fraudsters all commit their crimes by communicating with others, and many go to prison on the basis of that speech. Many violent criminals also act through speech—think of a mob boss ordering a hit or a group of bank robbers planning its next heist. None of this speech furthers the values of the First Amendment, and so it does not deserve constitutional protection.
Indeed, the federal indictment specifically notes, "The Defendant had a right, like every American, to speak publicly about the election and even to claim, falsely, that there had been outcome-determinative fraud during the election and that he had won." Trump was charged, the indictment states, because as his use of "lawful and appropriate means" of challenging the results failed, he attempted "unlawful means of discounting legitimate votes and subverting the election results."
Commentators on Fox, in highlighting Democrats they say have avoided prosecution despite making similar statements about fraud regarding other elections, are ignoring this distinction.
Alan Dershowitz, who was part of Vice President Al Gore's legal team following the 2020 election but now regularly appears on Fox to argue that Trump's various actions are not illegal, kicked off the latest iteration of this bogus narrative on Monday night. While awaiting news of the August 14 Georgia indictment on Fox's Hannity, Dershowitz argued that the actions of Gore and his team were "pretty much the same thing" as Trump and his team attempted.
"So, if you look back at the 2000 election and the protests, I still think to this day and I'll say it here on television that that election was stolen from Al Gore by Bush, that he won the actual election. I'm saying that," Dershowitz said. "Are they going to come after me now? I guess the statute of limitations is gone."
"They" did not "come after" Dershowitz because Gore's conduct was not actually similar to Trump's. After his legal challenges failed, Gore conceded and subsequently gaveled down Democratic House members who objected to Florida's electoral votes, even though, by the standards of the plot Trump laid out, he had the right to unilaterally reject them and make himself president.
The next night, Fox host Laura Ingraham drew another inapt comparison.
"If aggressively challenging the outcome at an election is now somehow a state or federal crime, I have a question tonight," Ingraham said. "Where's the indictment against this woman?" She then aired a series of clips of Democratic Georgia gubernatorial candidate Stacey Abrams criticizing the 2018 election she lost, including saying, "It was not a free and fair election," and, "If it looks like it's rigged, it probably is." (Ingraham went on to cite the Gore campaign's role in the 2000 recount, as well.)
Right-wing pundits have tried to excuse Trump's behavior by pointing to Abrams since shortly after the 2020 election. But Abrams ended her bid for governor 10 days after the 2018 election, concluding her legal challenges even as she continued to say that aspects of the race had been unfair, as Parker Molloy noted when those faulty comparisons were first made.
The comparison makes even less sense now. Abrams' rhetoric may have been inaccurate or unwise, but it was not coupled with a plot to subvert the results and have herself declared governor. If Trump had simply spent his time going on TV and criticizing the 2020 election, he wouldn't be facing charges.
Fox's Sean Hannity picked up the same angle later that night. He claimed that the United States has a "dual justice system" and the Justice Department has been "weaponized" because Trump is being prosecuted, whereas "if you are a prominent Democrat, last names Clinton or Biden, it's totally OK to deny election results." To buttress this argument, Hannity later aired clips of Hillary Clinton, Joe Biden, Kamala Harris, and Democratic members of Congress stating or agreeing that Trump is "illegitimate."
You can look at those comments and say that it's reasonable to describe as "illegitimate" a president who lost the popular vote, was nonetheless elected based on tiny margins in states providing an electoral vote majority, and benefited from a Russian scheme to help him win. Or you might say that this is toxic rhetoric that lowers faith in elections in search of partisan gain. But either way, it's not a plot to actually reverse the results of the election — Clinton conceded the race almost immediately rather than assembling fake elector slates and pressuring Biden to unilaterally declare her president.
Trump's actions following the 2020 election were unique in modern American history. After declaring victory in a race he'd clearly lost, citing false claims of voter fraud that were laughed out of court, Trump tried to subvert the results to remain in office. His machinations culminated with a mob of followers he had summoned to Washington, D.C., storming the U.S. Capitol in an attempt to stop the certification of electoral votes. That's what happened, much of it out in public, whether or not Trump is ultimately convicted of crimes over the scheme.
Fox's hosts inevitably support Trump. In late 2020, that meant playing key roles in his plot to destroy American democracy. Right now, that means trying to minimize what he did with these frivolous comparisons to Democrats. But they clearly have no regrets, and if given the opportunity again, they will do everything in their power to further a similar conspiracy to steal a presidential election.
Reprinted with permission from Media Matters.