Experts Predict Charges After Report On Trump's Handling Of Documents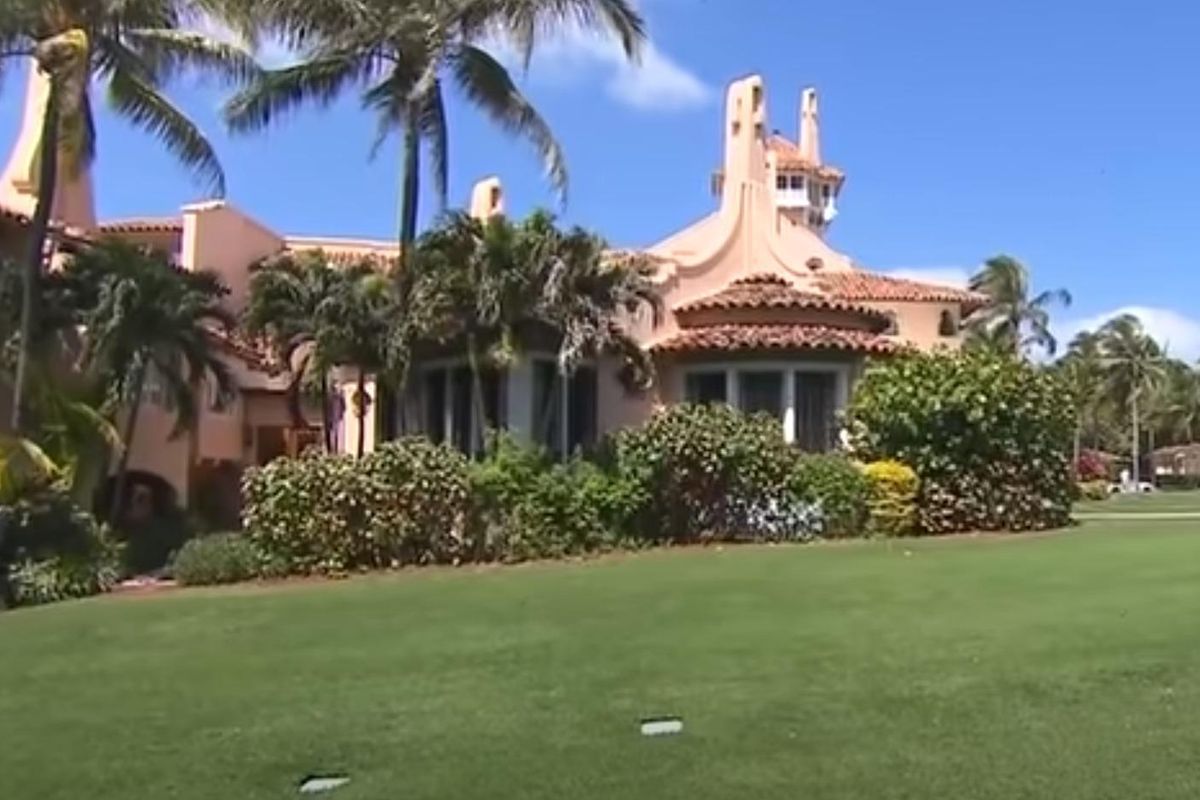 Citing a just-published Washington Post report, top legal experts are predicting the Justice Department (DOJ) will charge Donald Trump, and those charges will include obstruction of justice and violations of the Espionage Act.
The Washington Post reported on Thursday afternoon that the ex-president had classified documents unprotected in his Mar-a-Lago office, showed classified documents to people visiting his office, and held a "dress rehearsal" for moving documents around even before receiving a DOJ subpoena, and before the FBI executed a search warrant to retrieve classified and top secret documents.
"Two of Donald Trump's employees moved boxes of papers the day before FBI agents and a prosecutor visited the former president's Florida home to retrieve classified documents in response to a subpoena — timing that investigators have come to view as suspicious and an indication of possible obstruction, according to people familiar with the matter," The Washington Post report reads.
"Trump and his aides also allegedly carried out a 'dress rehearsal' for moving sensitive papers even before his office received the May 2022 subpoena, according to the people familiar with the matter, who spoke on the condition of anonymity to describe a sensitive ongoing investigation."
"Prosecutors in addition have gathered evidence indicating that Trump at times kept classified documents in his office in a place where they were visible and sometimes showed them to others, these people said."
Ryan Goodman, an NYU School of Law professor of law, and international and national security law expert, pointed to that last sentence from the Post and wrote, "I expect this will result in Espionage Act charges. Dissemination is key."
MSNBC anchor and legal contributor Katie Phang, responding to the Post report, tweeted one word in all-caps: "OBSTRUCTION."
But Goodman goes even further.
"The reported facts are now far beyond just an obstruction case," he says. "Willfully disseminating to third parties is also easily distinguishable from Pence, Biden, other instances in which DOJ has declined to prosecute."
Goodman adds: "Trump's reported conduct of RETAINING classified documents is already more serious than average case in which Justice Department DOES indict. COMMUNICATING or TRANSMITTING classified documents to third parties is considered much more egregious."
Further dissecting the Post's report, Goodman finds an "interesting detail."
"A second employee who helped Walt Nauta move boxes into storage room a day before FBI visit on June 3," he writes. "The next day… 'the employee helped Nauta pack an SUV 'when former president Trump left for Bedminster.'"
That, Goodman suggests, points to both obstruction and willful retention.
Former U.S. Attorney and former Deputy Assistant Attorney General Harry Litman, a frequent MSNBC guest, pointed to the portion of the Post's report that said Trump showed classified documents to others.
"That could be a whole new crime if evidence is solid," he said on Twitter.
Attorney, author, and former diplomat Norm Eisen, a board chair of Citizens for Responsibility and Ethics in Washington (CREW), a former White House Special Counsel, and former co-counsel for Trump's first impeachment, also weighed in.
"I helped draft the classified document handling rules that Trump violated," Eisen said via Twitter.
"And I know this," he added. "He's gonna get charged if he was part of a dress rehearsal for moving the boxes & if he showed classified docs as WaPo reports."
Meanwhile, Goodman's earlier remarks also build on his prior claims.
Earlier this week he said that Special Counsel Jack Smith had struck "gold" after obtaining the contemporaneous notes of a Trump attorney who counseled the ex-president on his possibly unlawful removal, retention, and refusal to return hundreds of classified documents from the White House.
"Special Counsel Smith strikes gold," tweeted Goodman, himself a former special counsel at the Department of Defense, and the founding co-editor-in-chief of Just Security, an NYU website on U.S. national security law and policy.
"Moving boxes of documents the *day before* the FBI and DOJ came to visit?" observed former federal prosecutor Renato Mariotti. "It's easy to see why Special Counsel Jack Smith and his team are very suspicious. It sure looks like an indictment in the Mar-a-Lago investigation is likely."
The government watchdog CREW simply responded to the Post's report, saying, "This is a big one."
Reprinted with permission from Alternet.