Trump Campaign Spent $600K On 'Election Fraud' Report -- Then Buried It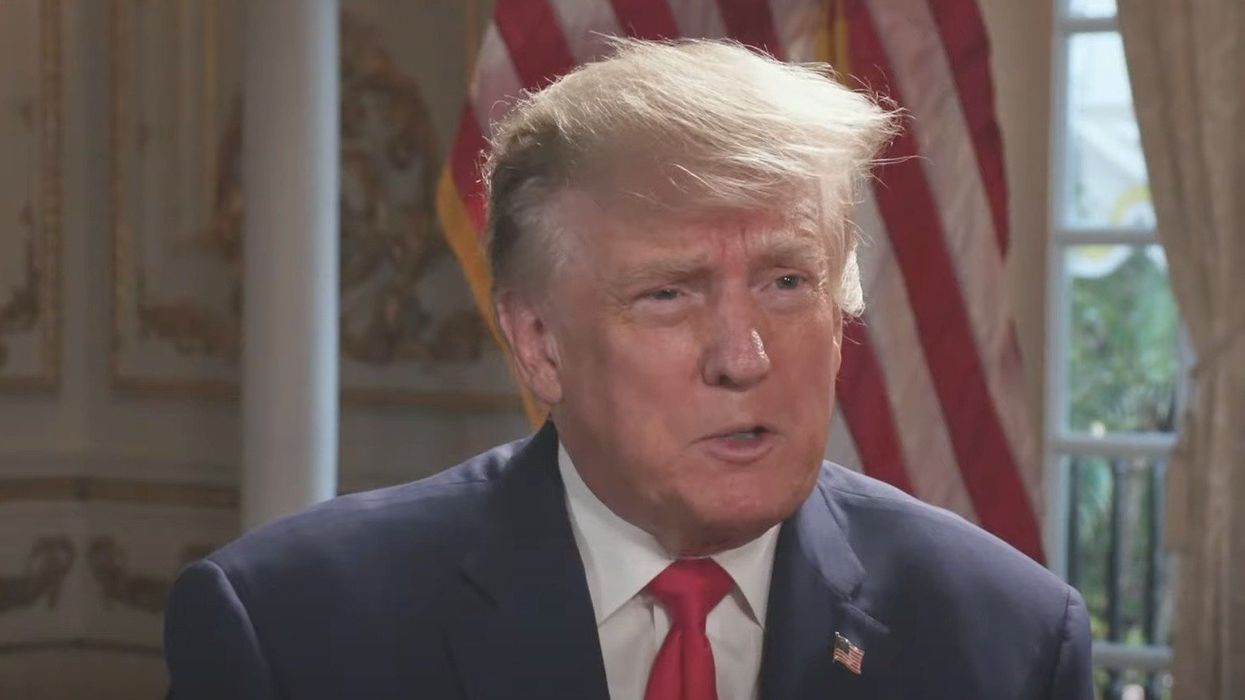 Donald Trump repeatedly lied in public and in private about what he claimed – with made up numbers – was extensive election fraud, and went as far as to spend more than $600,000 to commission a study that would prove his allegations true. The expensive and extensive report did the exact opposite, exponentially deflating his lies. He never released the report, and to his day has continued to lie about election fraud.
The Washington Post obtained a copy of the report, publishing some of its findings and comparing them to lies Trump told.
"So dead people voted, and I think the number is close to 5,000 people," Trump told Brad Raffensperger in his infamous January 2, 2021 telephone call demanding the Georgia Republican secretary of state "find" him an additional 11,780 votes.
"And they went to obituaries," Trump continued, beefing up his false claims. "They went to all sorts of methods to come up with an accurate number, and a minimum is close to about 5,000 voters."
That was not only false, it was a lie.
Five thousand dead voters did not cast a ballot. Not even close. Trump's own report put the likely potential number at 23.
"Researchers paid by Trump's team had 'high confidence' of only nine dead voters in Fulton County, defined as ballots that may have been cast by someone else in the name of a deceased person. They believed there was a 'potential statewide exposure' of 23 such votes across the Peach State — or 4,977 fewer than the 'minimum' Trump claimed."
In court documents, Trump's lawyers, trying to overturn Nevada's election results stated, the Post reports, "1,506 ballots were cast in the names of dead people and 42,284 voted twice. Trump lost the Silver State by about 33,000 votes."
In reality, the number of dead voters casting ballots was closer to 20.
Trump's own researchers "had 'high confidence' that 12 ballots were cast in the names of deceased people in Clark County, Nev., and believed the 'high end potential exposure' was 20 voters statewide — some 1,486 fewer than Trump's lawyers said."
Instead of 42,284 people voting twice, Trump's report put the low end probability at 45 double votes, and the high end at 9,063.
The Justice Department obtained emails, reports, and interviews showing Trump's own campaign officials "analyzing, and often discrediting, claims that Trump was making publicly."
Read the Post's full report here.
Reprinted with permission from Alternet.