Murdochs May Scapegoat Top Executives But Texts Show Guilt In Fox Scandal
@nationalmemo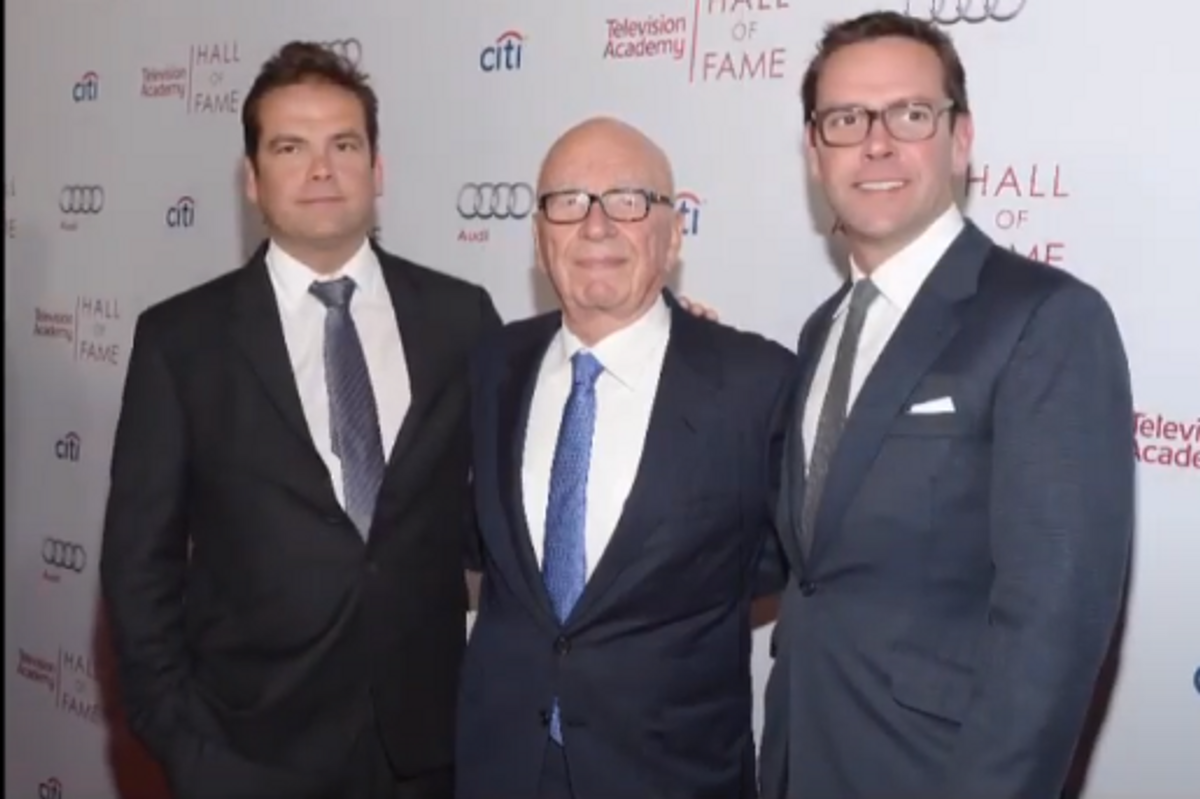 Two recently released filings from Dominion Voting Systems' lawsuit against Fox News reveal that Fox Corp. Chairman Rupert Murdoch and CEO Lachlan Murdoch were both actively involved in the network's coverage during the 2020 presidential cycle and held sway in Fox's guests and staff decisions — revelations that shine a more intense spotlight on the father-son duo as their network faces lawsuits for knowingly pushing lies about election fraud.
The filings, released to the public in February, are part of a $1.6 billion defamation lawsuit Dominion filed against Fox in March 2021 after the network spent months pushing the lie that there were irregularities in its voting machines, which rigged the 2020 election in favor of now-President Joe Biden. Dominion's lawyers started deposing Fox News figures around August 2022, and these filings contain the biggest disclosure of evidence in the case so far, including texts, emails, and statements. They show Fox employees and executives knew there was no evidence of election fraud and Fox personalities and guests were lying about Dominion; that Rupert Murdoch provided then-President Donald Trump's adviser Jared Kushner with "confidential information" about the Biden campaign's political ads and strategies; and that Fox executives and prime-time hosts attacked Fox reporters who tried to fact-check the 2020 election lies.
These revelations can put Fox in even more legal jeopardy than it is already in, and there's speculation that Rupert Murdoch may scapegoat Fox News Media CEO Suzanne Scott, who oversees both Fox News and Fox Business, though Fox later "put out word that she was not in danger." As CNN's Oliver Darcy pointed out, multiple scandals in the Murdoch media empire over the past decade have ended with Rupert deciding "to sever ties with top personnel," and the Dominion revelations could bring a similar outcome. From Darcy's article:
There is no shortage of evidence to support the notion Scott is on the chopping block. Most notably, during his deposition, Murdoch sought to distance himself from decision making at Fox News. Instead, he pointed to Scott: "I appointed Ms. Scott to the job … and I delegate everything to her," he said. In doing so, Murdoch made the case that Scott is in charge of the network — and if there was wrongdoing, it rests on her shoulders. Of course, astute media observers know that Murdoch is the person actually calling the shots. But it's not hard to see how the company could advance this narrative.
As Darcy suggests and the filings clearly show, the responsibility of Fox's coverage pushing baseless allegations of election fraud should ultimately lie with the Murdochs, as they were both actively involved in how Fox was covering the 2020 election. Both Rupert and Lachlan Murdoch were in regular contact with Scott (with Lachlan conversing with her daily), had strategic discussions about the direction of Fox's coverage, and gave her feedback about what was airing on the networks and guidance on the tone and focus of the reporting — especially that in favor of the Republican Party and Trump. They also influenced which guests would appear on the air and weighed in on personnel decisions at the network. In fact, during his deposition, Lachlan Murdoch couldn't remember a single time when the network did not follow his suggestions. The filings also reveal there were multiple instances where the Murdochs could have intervened to set the record straight on the election, but chose not to:
Reprinted with permission from Media Matters.