FEC Complaint Seeks Sanctions On Murdoch Over 2020 Campaign Misconduct
@nationalmemo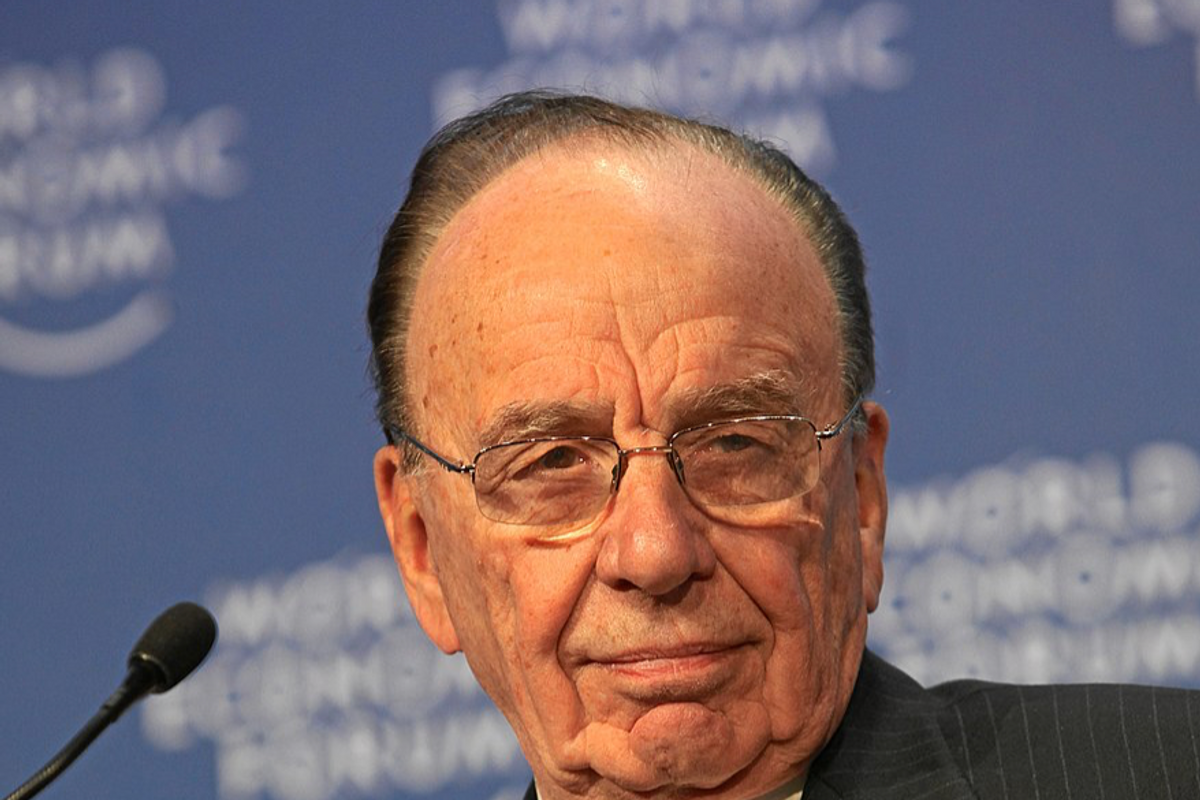 Rupert Murdoch
A progressive media watchdog group and a Democratic political action committee have filed complaints with the Federal Election Commission, citing allegations that Fox Corp. Chairman Rupert Murdoch shared political ads and debating strategy from President Joe Biden's 2020 campaign with Jared Kushner, former President Donald Trump's son-in-law and top adviser.
The complaint filed by progressive nonprofit Media Matters argues that Murdoch broke the law by sharing the advertising with the rival campaign. On Friday NBC News reported that End Citizens United PAC filed a similar complaint with the federal election agency.
Murdoch's illicit distribution of the ads became public because of a lawsuit against Fox by Dominion Voting Systems, a firm that is suing Murdoch and his company for defamation over its broadcasting of false claims of election fraud by Trump and his lawyers in the months after the 2020 election.
The Media Matters complaint charges Murdoch with making "an illegal corporate in-kind contribution" to Trump that is not protected by federal election laws' press exemption -- and that the Trump campaign accepted the unlawful contribution.
"This 'distribution' is diametrically opposed to Fox Corporation's regular press activity broadcasting news programming through television and radio outlets and online publications," according to the complaint. "Murdoch's secret conveyance of the Biden advertisement is even less like press activity than a cablecasting company sending campaign flyers in its bills — and neither can be protected by the press exemption."
The Media Matters complaint also alleges that Murdoch gave the Biden ads to Trump "through a private, and secret, direct communication." That method, along with the fact that the ads weren't yet available to the public, underlined the wrongful character of Murdoch's conduct.
"Fox Corporation, through Murdoch, appears to have engaged in the exact type of campaign activity to which the Commission has repeatedly affirmed the press exemption does not apply. Therefore, Fox Corporation cannot try to exploit the press exemption to avoid the consequences of making an illegal corporate in-kind contribution," the complaint added.
"Respondent's actions are not only an egregious violation of the Act and the Commission's regulations, but also a nefarious attempt by people in power to operate a press entity as a political organization, in blatant disregard of the rules that govern our elections and democracy," it said.
Media Matters has asked the FEC to fine Murdoch the "maximum amount permitted by law" and to take "appropriate remedial action."