Trump Fumes Over 'Scared' Murdoch's Bombshell Admissions In Lawsuit
@next2godwin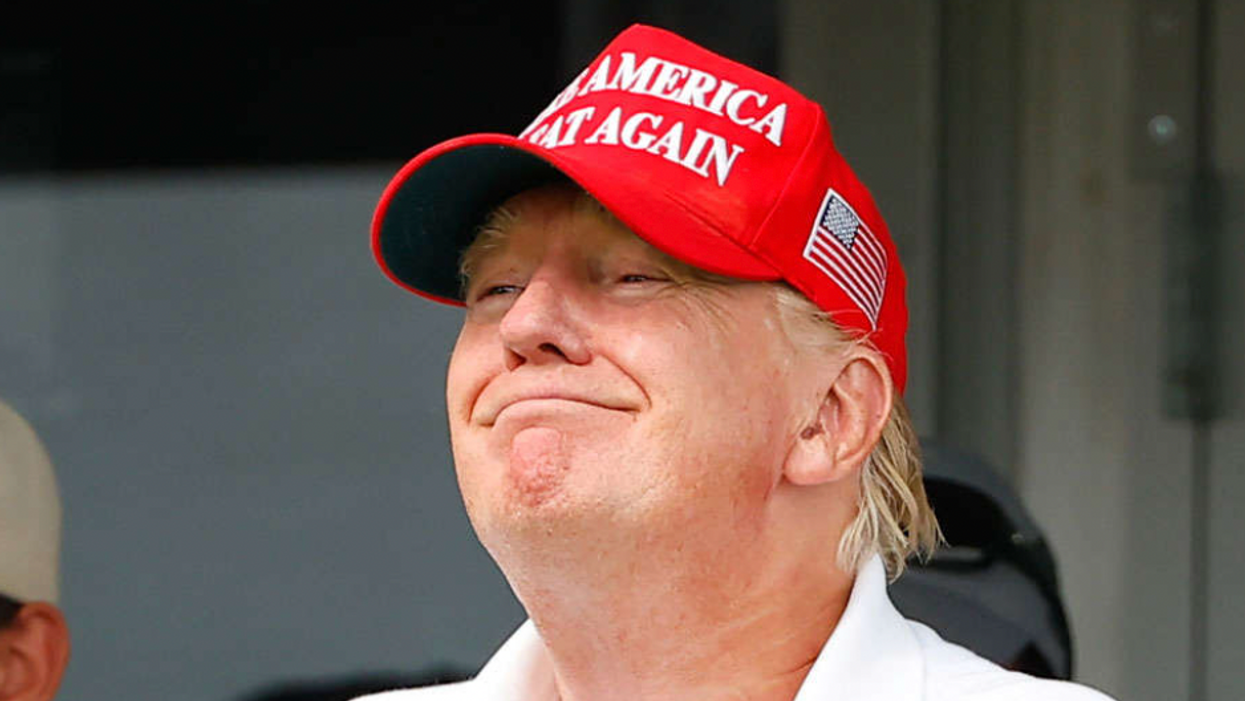 Former President Donald Trump has lashed out at Rupert Murdoch, the chairman of Fox Corporation, for "throwing his anchors under the table" following the latest revelations in Dominion Voting Systems' ongoing lawsuit against Fox News.
Dominion's legal filing on Monday revealed that Murdoch has admitted in a sworn deposition that some Fox News stars — namely, Sean Hannity, Jeanine Pirro, Maria Bartiromo, and Lou Dobbs — endorsed the false claims that the 2020 election was stolen from Trump.
"Some of our commentators were endorsing it," Murdoch said, according to the filing. "I would have liked us to be stronger in denouncing it, in hindsight."
Murdoch's remarks were tantamount to tossing his media company's stars to the wolves and dismissing the viewers, Trump suggested in a Tuesday morning Truth Social rant, blasting the media mogul and again pushing unfounded and false allegations of voter fraud.
"Why is Rupert Murdoch throwing his anchors under the table, which also happens to be killing his case and infuriating his viewers, who will again be leaving in droves - they already are," Trump wrote.
"There is MASSIVE evidence of voter fraud & irregularities in the 2020 presidential election. Just look at the documentary '2000 MULES' and you will see large scale ballot stuffing caught on government cameras, or votes cast without Legislatures approval, or just recently, the FBI/Twitter files scandal. RIGGED!!!"
In a similarly unhinged and error-riddled follow-up post, Trump said he was amused by how "weak and ineffective FoxNews is at portraying itself in the lawsuit against them."
"They look too scared and frightened to reveal the massive amounts of voter fraud & Irregularities already found, and it would actually help them in the lawsuit," Trump continued. "Instead FoxNews wants to silence its anchors and reporters, the reason so many of their viewers fled. The Election was that of a Third World Country!"
However, Dominion, in its $1.6 billion defamation lawsuit against Fox News, has asserted that everyone at the right-wing network, from executives to hosts, knew that the charges of election fraud it broadcasted were lies but pushed them anyway to retain viewers.
"Executives at all levels of Fox ... knowingly opened Fox's airwaves to false conspiracy theories about Dominion," the filing stated.
The filing also revealed that Murdoch and Fox News did more than just peddle unsubstantiated election fraud allegations. The Fox Corp. chairman also gave Jared Kushner, Trump's son-in-law and then-senior advisor, "confidential information" about then-Democratic candidate Joe Biden's ads "along with debate strategy."
Fox News has insisted it did nothing wrong and assailed Dominion for what it said was the voting machine maker's bid to "generate headlines."
"Dominion's lawsuit has always been more about what will generate headlines than what can withstand legal and factual scrutiny," Fox News said, "as illustrated by them now being forced to slash their fanciful damages demand by more than half a billion dollars after their own expert debunked its implausible claims."
It added, "Their summary judgment motion took an extreme, unsupported view of defamation law that would prevent journalists from basic reporting and their efforts to publicly smear Fox for covering and commenting on allegations by a sitting President of the United States should be recognized for what it is: a blatant violation of the First Amendment."
In a counter-filing on Monday, Fox News insisted its hosts' coverage of the election fraud claims was taken out of context and demanded that Dominion's lawsuit be dismissed.
"Dominion's summary judgment motion is flawed from top to bottom and should be rejected in its entirety," lawyers for the network wrote in their filing.