CNN: Fox News Executives Now Expect To Lose $2B Dominion Lawsuit (VIDEO)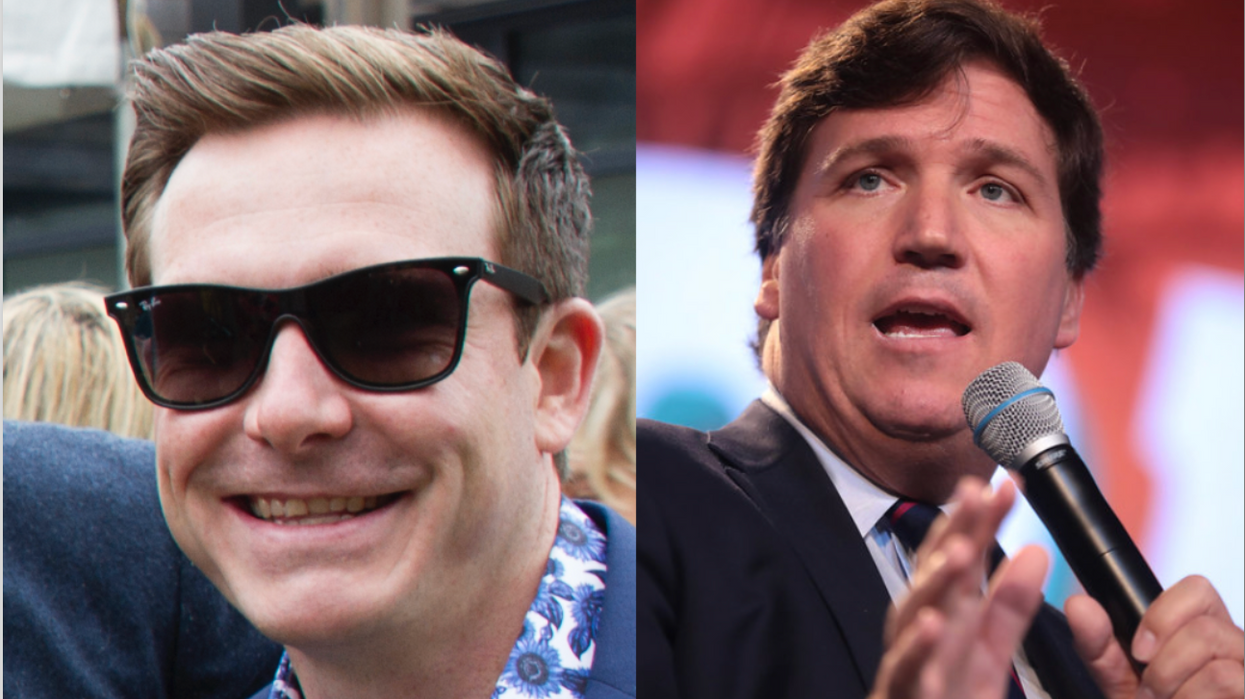 CNN reporter Sara Fischer recently shared a grim behind-the-scenes prediction of the expected outcome of the defamation lawsuit Fox News is facing against Dominion Voting Systems.
According to Fischer's report, many Fox News executives expect the network to lose the lawsuit. During an appearance on "CNN This Morning," she weighed in on the latest testimony details as she offered insight into the network's perspective behind closed doors.
Per Mediaite, one of the most highlighted aspects of Monday's developments centers on Fox News CEO Rupert Murdoch "admitting under oath that Fox News hosts promoted election lies."
During the morning discussion, Fischer spoke with CNN's Kaitlan Collins. Dominion is currently suing Fox News for $1.6 billion as a result of their broadcasting of unfounded claims of voter fraud and accusing the voting technology company for having a hand in former President Donald Trump's election defeat.
Although Fox News has adamantly insisted they have not done anything wrong, the latest deposition suggests otherwise.
"So how does that work based on what they are arguing in court?" Collins asked.
Fischer went on to explain her findings saying, "I think it's just a weak defense, Kaitlan."
"I have sources inside Fox in the C-Suite level; they tell you they think it is likely that they will lose this case, and that's because of this discrepancy," she reported. "They might say there was newsworthiness in covering what Donald Trump was saying, but there is a clear difference in newsworthiness versus peddling and having people peddling those lies on your show."
Collins chimed in to ask, "But Sara, you are hearing from sources; they think they are going to lose this?"
"I am hearing that," Fischer added, "and Rupert Murdoch's deposition, which was unsealed yesterday, kind of concedes that. And Fox's layer….when you look at what Fox's Chief Policy Officer,and legal officer, said yesterday, the plaintiff asked, and the lawyers asked, 'do you think Fox had a responsibility to tell the truth here, and he said 'yes.'"
"I mean, you have your own executives admitting that there was a discrepancy between what the hosts were saying, what they knew and what was being aired, and what the responsibility was," Fischer continued. I don't see how any person in their right mind could look at this and say that this is going to be easy for Fox to win."
Watch the video below or at this link.
\u201c"It is a weak defense," says @sarafischer of Fox News defense in Dominion Voting Systems defamation lawsuit. "I have sources that say they think they will lose this case."\u201d

— CNN This Morning (@CNN This Morning) 1677586363
Reprinted with permission from Alternet.