Big Trump Donor Demands $2.5 Million Refund Over Failed Election Challenge
@alexvhenderson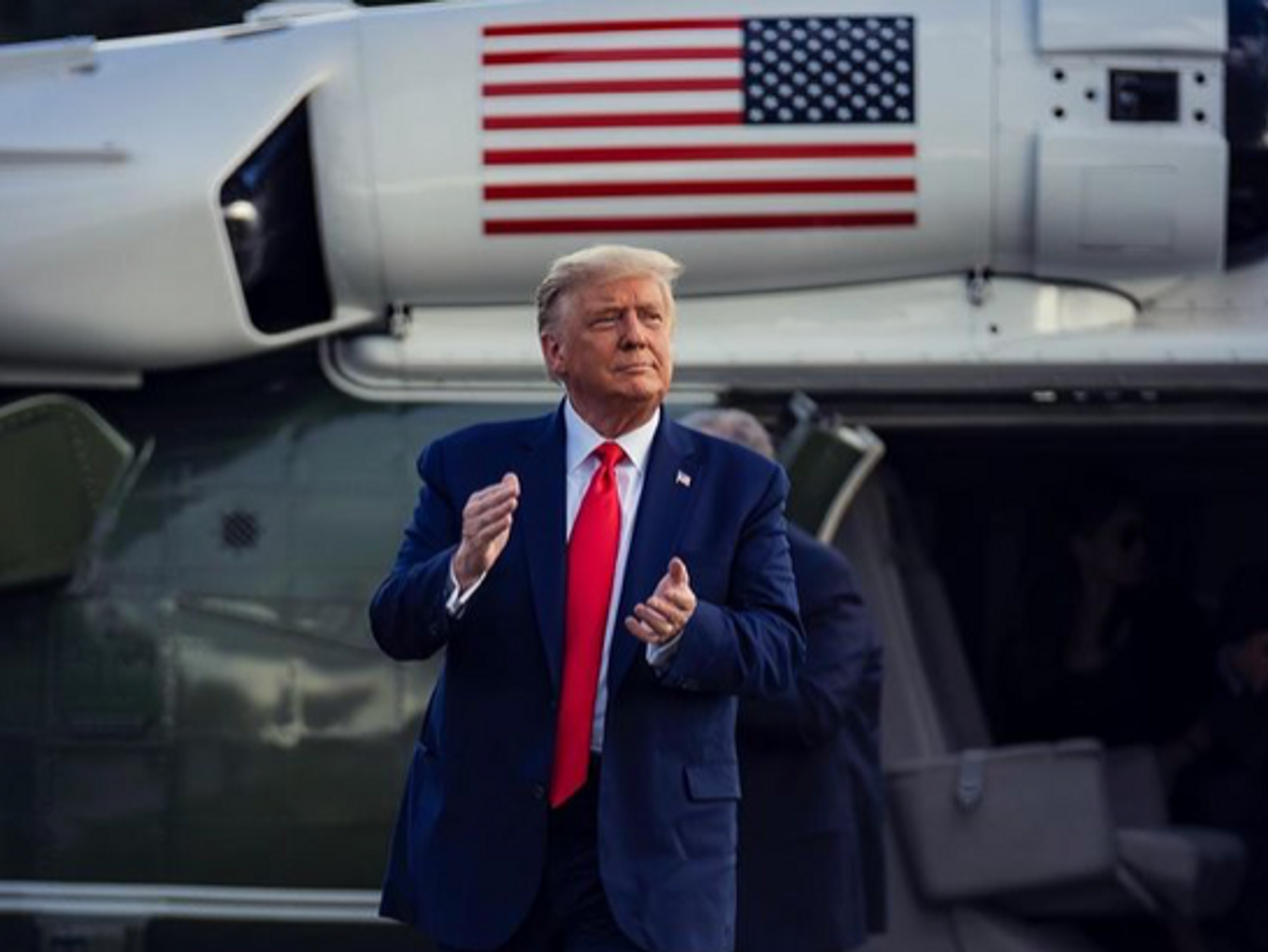 Screenshot from former President Trump's Instagram (@realdonaldtrump)
Reprinted with permission from Alternet

After the 2020 presidential election, North Carolina-based financier and Donald Trump supporter Fred Eshelman donated $2.5 million to True The Vote — a far-right group that claims it is promoting "election integrity" but has been attacked by critics as a tool of voter suppression. Now Eshelman, according to Washington Post reporters Shawn Boburg and Jon Swaine, is disappointed and is demanding a refund.
"The story behind the Eshelman donation — detailed in previously unreported court filings and exclusive interviews with those involved — provides new insights into the frenetic days after the election, when baseless claims led donors to give hundreds of millions of dollars to reverse President Biden's victory," Boburg and Swain explain. "Trump's campaign and the Republican Party collected $255 million in two months, saying the money would support legal challenges to an election marred by fraud. Trump's staunchest allies in Congress also raised money off those false allegations, as did pro-Trump lawyers seeking to overturn the election results — and even some of their witnesses."
The Post reporters add that although True the Vote's election-related lawsuits "drew less attention than those brought by the Trump campaign," the group "nonetheless sought to raise more than $7 million for its investigation of the 2020 election."
According to Boburg and Swain, "Documents that have surfaced in Eshelman's litigation, along with interviews, show how True the Vote's private assurances that it was on the cusp of revealing illegal election schemes repeatedly fizzled as the group's focus shifted from one allegation to the next. The nonprofit sought to coordinate its efforts with a coalition of Trump's allies, including Trump attorney Jay Sekulow and Sen. Lindsey O. Graham (R-S.C.), the documents show."
Eshelman has filed two lawsuits: one in federal court, the other in state court. The federal lawsuit has been withdrawn, while the one in Texas continues. And in both of them, Eshelman has alleged that his donations to True to Vote were not used as he meant for them to be. True the Vote, in response, has maintained that Eshelman's donations were used properly.'
Of course, no serious evidence of widespread voter fraud — the kind Trump supporters hoped would overturn Joe Biden's win — ever materialized.
True the Vote was founded by Catherine Engelbrecht, a Texas-based Tea Party activist. And the 2020 presidential election was not the first time it made bogus claims of voter fraud. After the 2016 presidential election, for example, True the Vote claimed that "more than 3 million non-citizens" voted in that election and announced that it was launching a thorough investigation. But True the Vote ended up dropping that investigation, saying that it didn't have the funds needed to continue.
Sen. Barbara Boxer of California and the late Maryland Rep. Elijah Cummings are among the well-known Democrats who have accused True the Vote of voter suppression tactics. In a letter to True the Vote in 2012, Cummings wrote, "Some have suggested that your true goal is not voter integrity, but voter suppression against thousands of legitimate voters who traditionally vote for Democratic candidates. If these efforts are intentional, politically motivated, and widespread across multiple states, they could amount to a criminal conspiracy to deny legitimate voters their constitutional rights."