Will Trump Flee To Scotland? First Minister Warns He Isn't Welcome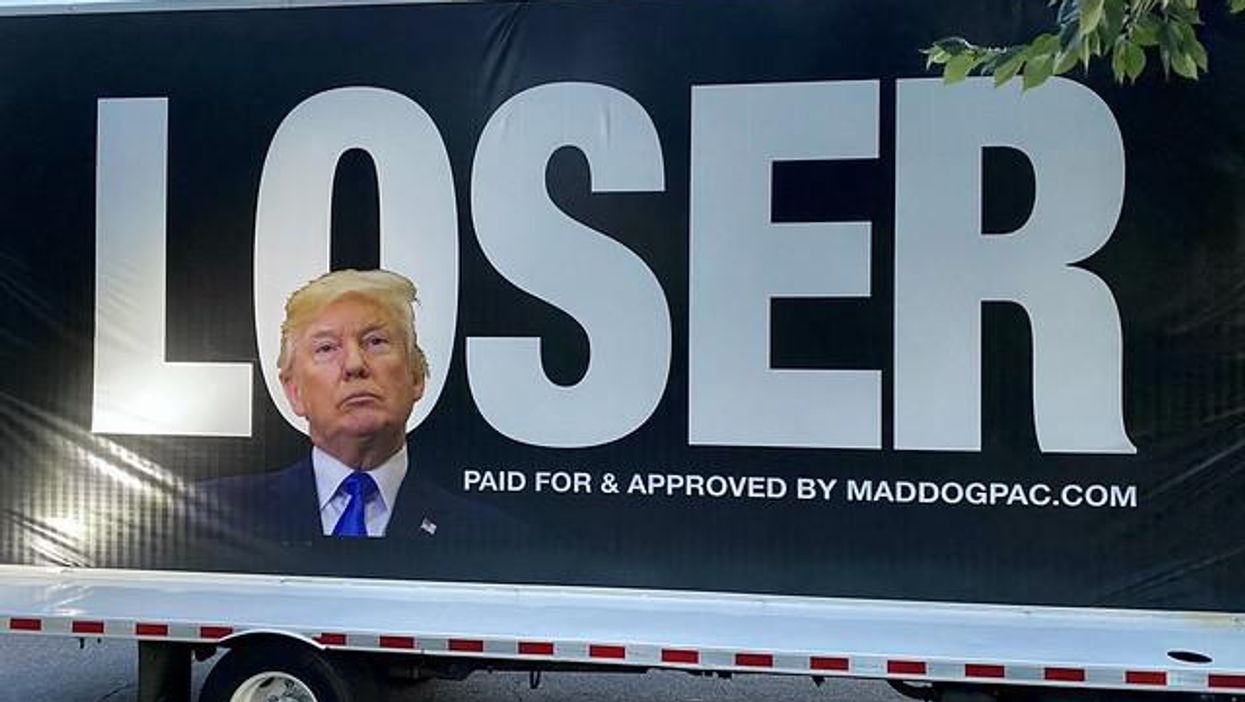 Reprinted with permission from Alternet

The White House is not denying the possibility of President Donald Trump fleeing to Scotland after his one-term presidency.
With just a matter of days until Inauguration Day, Trump is on the verge of a legal onslaught — including potential prosecution for tax evasion, fraud, and sexual misconduct.
Scotland's Sunday Postreleased a report with details from an unnamed source at the country's Prestwick airport, reports Fox News. According to that person, "U.S. military surveillance planes have been in place there for a week." The publication also noted that "there has also been a booking of an 'American military version of the Boeing 757 on January 19' which suggests Trump might resort to fleeing the United States.

The White House's response to the report has also raised questions as the president's staff did not flatly deny the speculation.
On Tuesday, Jan. 5, Judd Deere, Trump's deputy White House press secretary, released a statement to Fox News. "Anonymous sources who claim to know what the President is or is not considering have no idea. When President Trump has an announcement about his plans for Jan. 20, he will let you know."
Trump has not yet confirmed whether he plans to attend the presidential inauguration. Over the last several weeks, Trump's main focus has been on circulating false claims of widespread voter fraud.
However, a previous report published by The Associated Press also noted: "While many had assumed he would skip the event after his loss, some now do expect him to make an appearance for the sake of tradition, even if he tries to overshadow the event by, perhaps, announcing the launch of his 2024 campaign just before."
But despite speculation, Trump's chances of fleeing to Scotland are about as slim as his chances of making his Florida golf club, Mar-a-Lago, his permanent residence. According to The Independent, First Minister of Scotland Nicola Sturgeon has confirmed that Trump will not be allowed to visit Scotland during Biden's upcoming inauguration. Since the president usually visits Scotland to play golf at his resort there, an upcoming visit would be deemed non-essential. Therefore, he would have no legitimate reason to travel there.
"We are not allowing people to come in to Scotland without an essential purpose right now and that would apply to him, just as it applies to anybody else," Sturgeon confirmed. "Coming to play golf is not what I would consider to be an essential purpose."