Trump Raised The Rates At Trump Tower Once Donors Were Footing The Bill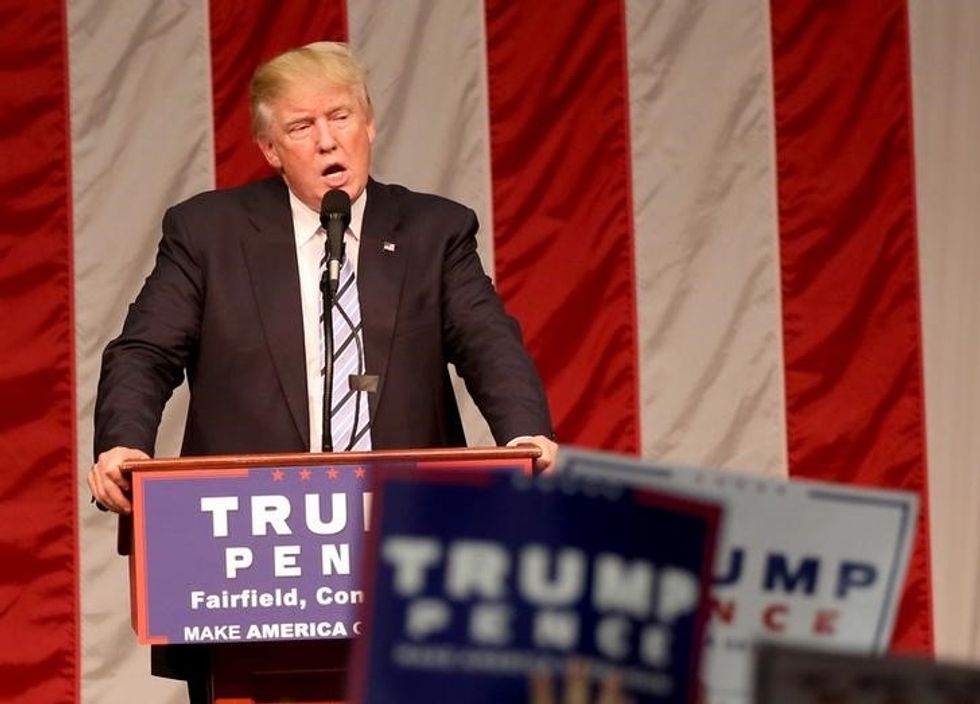 According to a new report released by The Huffington Post, GOP nominee Donald Trump raised the rental rates at Trump Tower by over 400 percent once donors were footing the bill.
HuffPost reports that the Trump campaign paid $35,458 in rent to Trump Tower Commercial LLC during the month of March, while Trump was still "self-funding" his campaign. It had been paying that same rate since the prior summer, when it had  197 employees and consultants on its payroll.
In July, however, after Trump began raising funds from donors, the rent mysteriously jumped up to $169,758, almost five times the amount from March. This, despite the fact that the Trump campaign actually had less employees and consultants it did previously.
An anonymous RNC staffer told HuffPost, "If I was a donor, I'd want answers. If they don't have any more staff, and they're paying five times more? That's the kind of stuff I'd read and try to make an (attack) ad out of it."
Trump has also paid his golf courses and restaurants over $200,000 since beginning fundraising efforts and the individual payment amounts appear to be generally higher than they were when he was loaning money to his campaign himself.
According to the Trump campaign, campaign staff moved into a larger space, legally requiring a larger payment. But they did not address why they would need more space with fewer staff.
"Nobody cares when you're spending your own money, but when you're spending the donor's $27, that could cause problems," the RNC member told HuffPost.
Trump has had a somewhat shady history of profiting off his campaign and of "self-funding," claiming for months that he was paying directly for campaign expenses while instead loaning himself money at zero interest. He has since written off the loans as full donations to his campaign.
Photo: Republican presidential nominee Donald Trump speaks during a campaign event in Fairfield, Connecticut, U.S., August 13, 2016. REUTERS/Michelle McLoughlin