#EndorseThis: Trump 'Not At All Concerned' Over Virus Infecting Voters At His Nevada Rally
@nationalmemo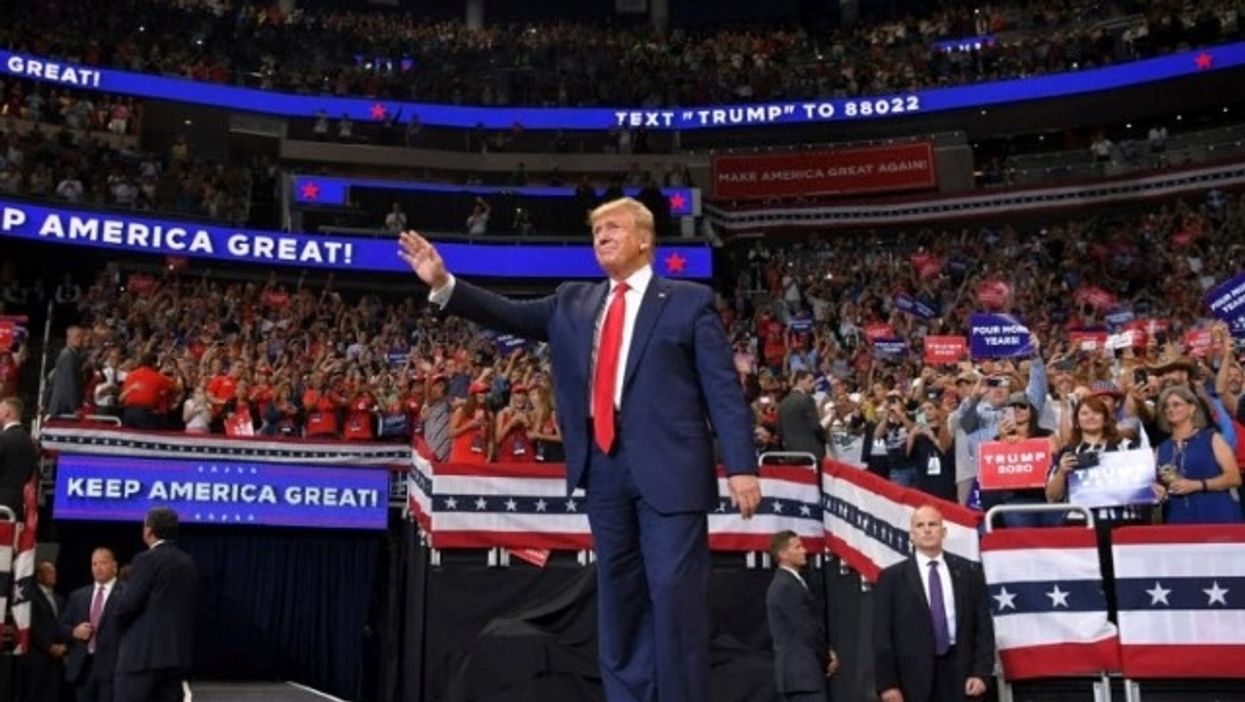 Donald Trump defended his decision to defy coronavirus mitigation orders in order to hold a packed indoor rally in Henderson, Nevada, on Sunday night, saying that he was far away from the thousands of maskless attendees who were defying social distancing orders.
"I'm on a stage, and it's very far away," Trump said in an interview with a reporter from the Las Vegas Review-Journal. "And so I'm not at all concerned."
Trump expressed no concern in the interview for the thousands of his supporters who defied all social distancing orders to pack into the indoor rally, most of them not wearing masks, putting themselves at risk of contracting the deadly virus, which has to date killed 193,950 people in the United States.