Trump Asks Delay In Rape Defamation Trial Over Media Coverage
@reuters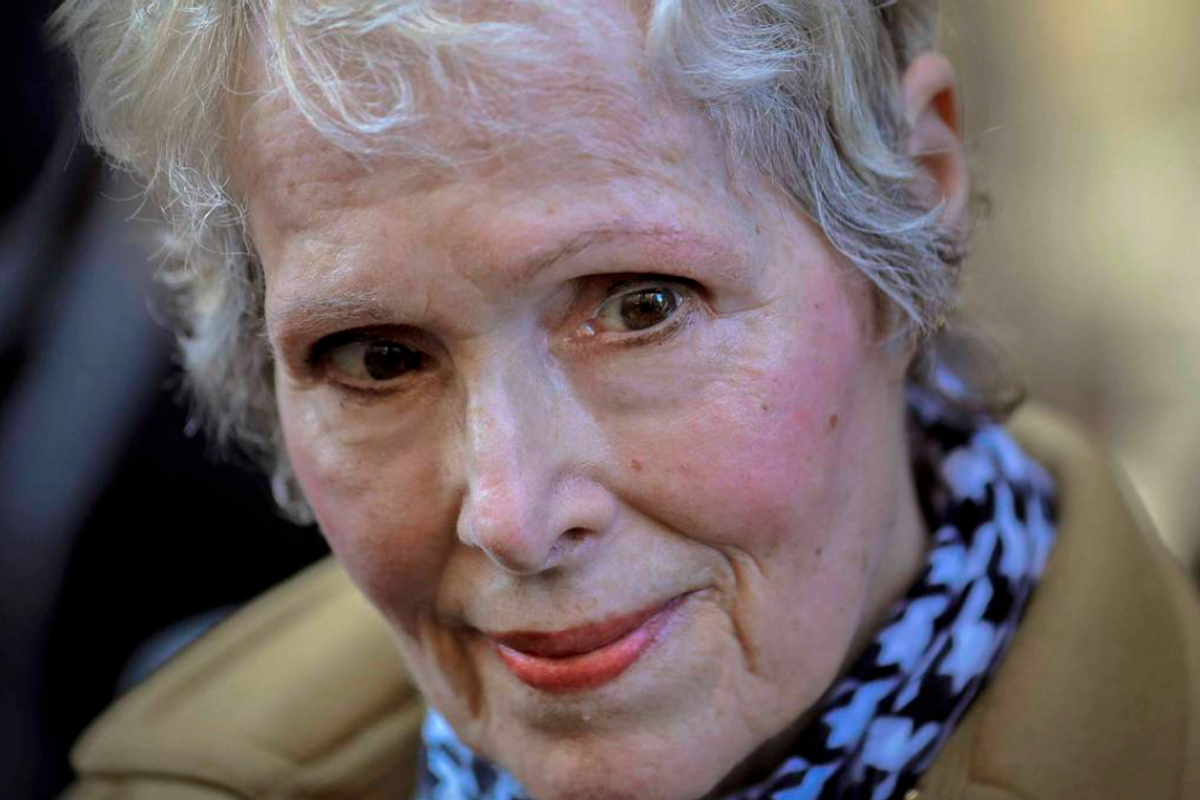 E. Jean Carroll
NEW YORK (Reuters) - Donald Trump has asked a federal judge to delay by four weeks a trial scheduled for April 25 over whether he defamed former Elle magazine columnist E. Jean Carroll by denying he raped her.
In a letter to U.S. District Judge Lewis Kaplan in Manhattan, Trump's lawyers said the former president's right to a fair trial required a "cooling off" period, following the recent "deluge of prejudicial media coverage" of his indictment by the Manhattan district attorney's office.
Absent a delay, "many, if not most, prospective jurors will have the criminal allegations top of mind when judging President Trump's defense against Ms. Carroll's allegations," Trump's lawyers Joe Tacopina and Alina Habba said in the letter.
Prospective jurors, they added, "will have the breathless coverage of President Trump's alleged extra-marital affair with Stormy Daniels still ringing in their ears if [the] trial goes forward as scheduled."
Trump is seeking another White House term, and leading the Republican field.
Roberta Kaplan, a lawyer for Carroll, said she will respond to Trump's request in a letter to the judge, who is not related to her.
(Reporting by Jonathan Stempel in New York; Editing by Christian Schmollinger)