Trump Says He, Mexican Leader Discussed Border Wall But Not Who Pays
@reuters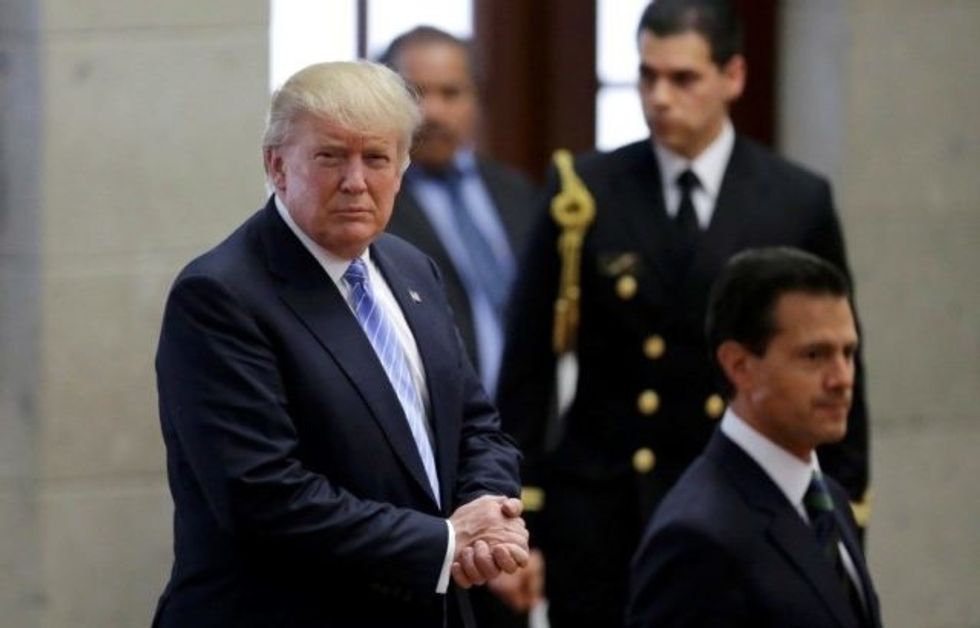 MEXICO CITY (Reuters) – U.S. Republican presidential nominee Donald Trump said on Wednesday he and Mexican President Enrique Pena Nieto discussed Trump's proposal for a border wall between the countries but not the New York businessman's demand that Mexico pay for it.
Trump and Pena Nieto emerged from about an hour of talks at the presidential palace in Mexico City to deliver statements to the news media and take questions.
"We did discuss the wall, we didn't discuss payment of the wall, that will be at a later date, this was a very preliminary meeting, it was an excellent meeting," Trump said.
Pena Nieto, in his statement, said the border must be seen as an asset for the region. He said undocumented immigration from Mexico to the United States had dropped considerably since reaching a peak a decade ago.
(Reporting by Steve Holland,; Ginger Gibson, Caren Bohan and Amanda Becker; Editing by James Dalgleish)