Trump Stooge Who Defended Accused Child Molester Running For Gowdy's Seat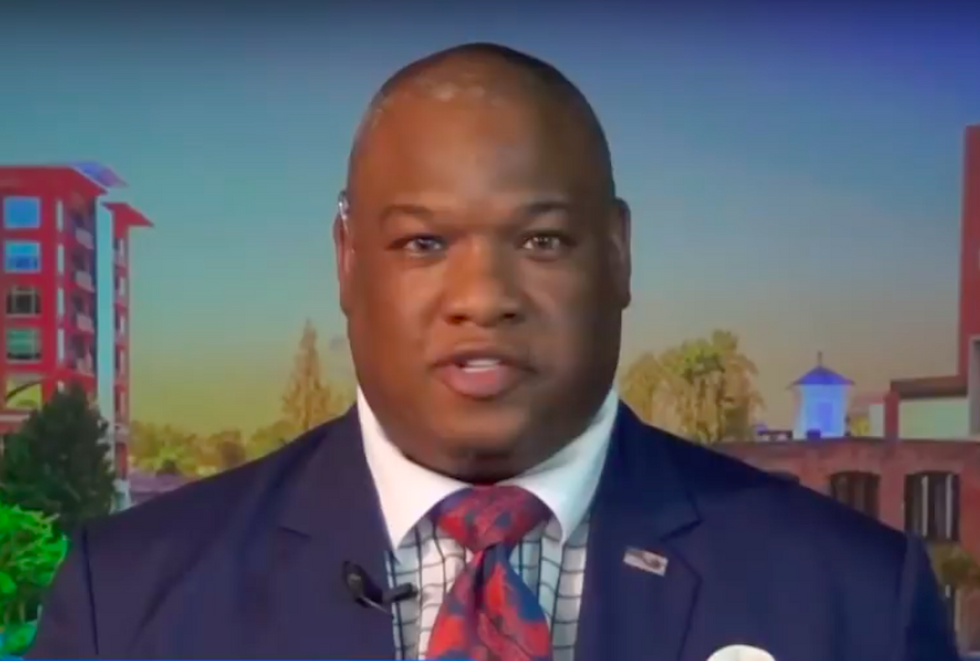 Reprinted with permission from Shareblue.com
When Rep. Trey Gowdy announced recently that he would not seek re-election in 2018, a crowd of Republicans quickly jumped into the race to replace him.
The latest addition to the list is Trump apologist Mark Burns , who came under fire last year for his outspoken defense of accused child molester Roy Moore during the race to fill Jeff Sessions' vacant Senate seat in Alabama.
Burns announced late Thursday that he had thrown his name into the race for Gowdy's seat as the representative for South Carolina's 4th Congressional District. He followed up that announcement Friday with a tweet touting his work for Trump and asking people to visit his campaign website.
I am officially seeking the Republican nomination for South Carolina's 4th Congressional district seat, being vacated by the retiring Congressman @TGowdySC . Please share this video highlighting my work for @realDonaldTrump . Get on board https://t.co/KBIsjwf3SJ #MAGA #SC04 #tcot pic.twitter.com/lY7Q2pscIG

— Pastor Mark Burns (@pastormarkburns) February 16, 2018
Burns, an evangelical pastor, rose to prominence in 2016 as a vocal supporter of Trump's presidential campaign. He has since taken on the role of a full-fledged apologist, defending even the most indefensible decisions Trump has made, including his recent comments referring to African nations as "shithole countries."
He also made headlines in Sept. 2016, when he walked out of an interview with CNN's Victor Blackwell after being confronted about false biographical claims he made on his website. He later admitted to falsifying several of the professional accomplishments listed on his biography.
According to NBC News , "Burns has yet to present a policy platform, but has hewed closely to Trump on immigration and support for law enforcement in the past."
While he hasn't outlined his policy positions yet, Burns has made his stance on one issue very clear.
The issue? Credible accusations of child molestation.
His apparent stance? That's not a problem.
In November, Burns used his national platform to defend Moore against credible allegations of child molestation, referring to the accusations as a "character assassination." He also voiced doubt about the allegations, insisting that Moore was a " very strong Christian conservative ."
As repugnant as Burns' defense of Moore was, it was par for the course these days for Republicans. The GOP elected Trump just weeks after hearing him brag about sexual assault and then listening to more than a dozen women come forward to confirm it.
And one year later, the party went all in for an accused child molester .
Now one of the strongest voices in defense of an alleged pedophile is running on a GOP ticket.
Come claim him, Republicans — he's all yours.