Trump Threatens New Law To Stop People From Making Him Look Bad
@EricBoehlert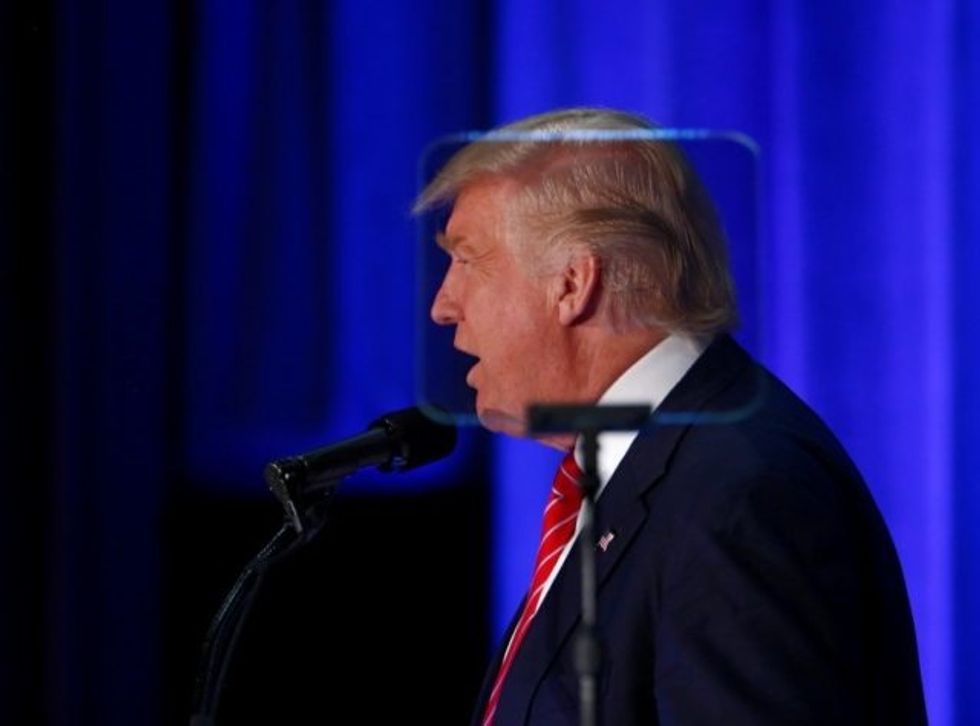 Reprinted with permission from Shareblue.com
Still stinging from a White House insider book that portrays him as an unstable dolt surrounded by aides who uniformly think he's unqualified to be president, an angry Donald Trump, reading from a prepared statement, threatened Wednesday to "take a strong look" at U.S. libel laws.
"Our current libel laws are a sham and a disgrace," he added, "and do not represent American values or American fairness. So we're going to take a strong look at that."
 Trump presumably wants to make it easier for people to take media companies to court if they feel embarrassed by press coverage. Under current U.S. libel and defamation laws, which staunchly protect the First Amendment, would-be plaintiffs must prove that a media company knowingly and purposefully published false information, which is a very high bar to clear.
Trump didn't mention Michael's Wolff's new book, "Fire and Fury," by name, but there's no doubt the 
tell-all book
 continues to roil the White House and Trump personally.
The book set off a cascading string of events, part of which culminated with former Trump strategist Steve Bannon, who was widely quoted in the book, getting booted from his white nationalist perch at Breitbart.
 Trump, of course, has a long history of threatening legal action, and specifically against media outlets, and then failing to follow through. He also loves to whine and pout about his press coverage and has previously threatened to look at libel laws.
Trump's proud authoritarian streak of wanting to control and hinder a free press in America when it doesn't produce what's deemed to be favorable coverage is one reason the Committee to Protect Journalists just this week announced that Trump was a winner of its "Press Oppressor" awards.