Trump Posts Angry 'Mother's Day' Rant Attacking 'Rob DeSanctimonious'
@CynicalBrandon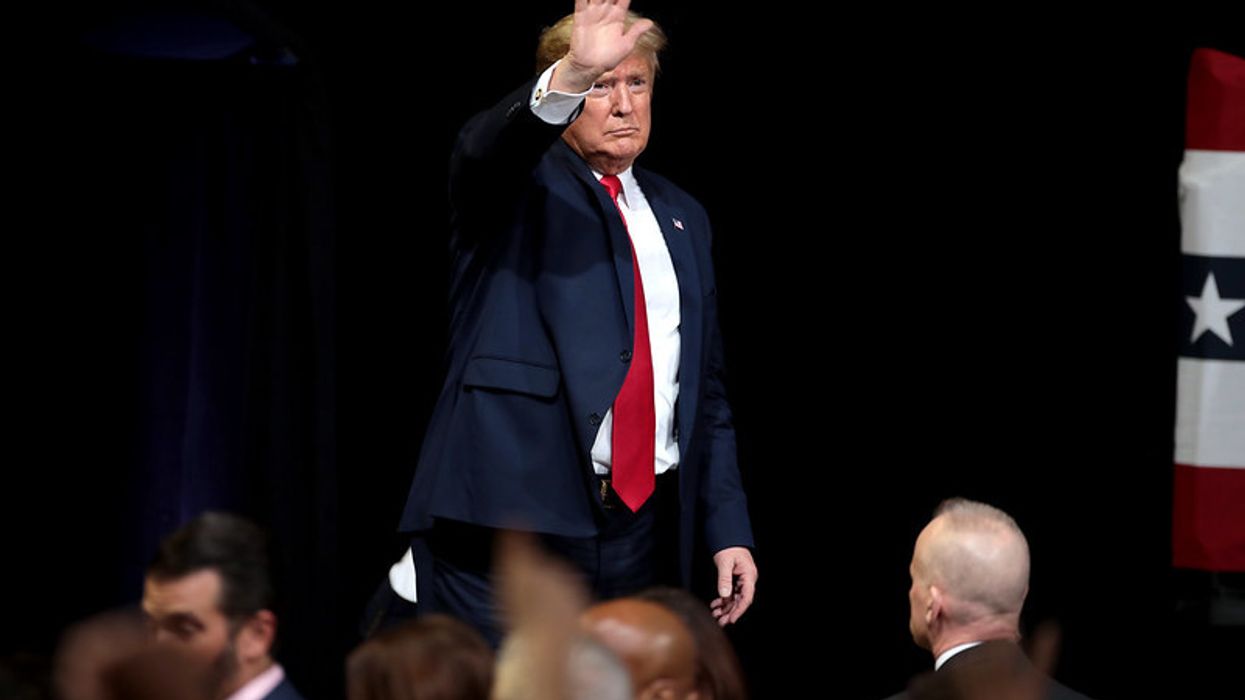 Former President Donald Trump authored two Truth Social tantrums for Mother's Day on Sunday, neither of which extended genuine appreciation toward moms or to either of Trump's co-parents.
The first post arrived at 11:17 a.m.:
Happy Mother's Day to ALL, in particular the Mothers, Wives and Lovers of the Radical Left Fascists, Marxists, and Communists who are doing everything within their power to destroy and obliterate our once great Country. Please make these complete Lunatics and Maniacs Kinder, Gentler, Softer and, most importantly, Smarter, so that we can, quickly, MAKE AMERICA GREAT AGAIN!!!
Then, at 11:38 a.m., Trump attacked Florida Governor Ron DeSantis, who is widely believed to be his top competitor for the 2024 Republican presidential nomination.
But Trump misspelled DeSantis' first name:
Rob DeSanctimonious and his poll numbers are dropping like a rock - I would almost be inclined to say, these are record 'falls.' The question: Is 'Rob' just young, inexperienced and naive or, more troubling, is he a fool who has no idea what he is doing. We already have one of those in office, we don't need another one. MAGA!
Reprinted with permission from Alternet .