'Truth Social' Whistleblower Explains Why He's Happier As A Barista Now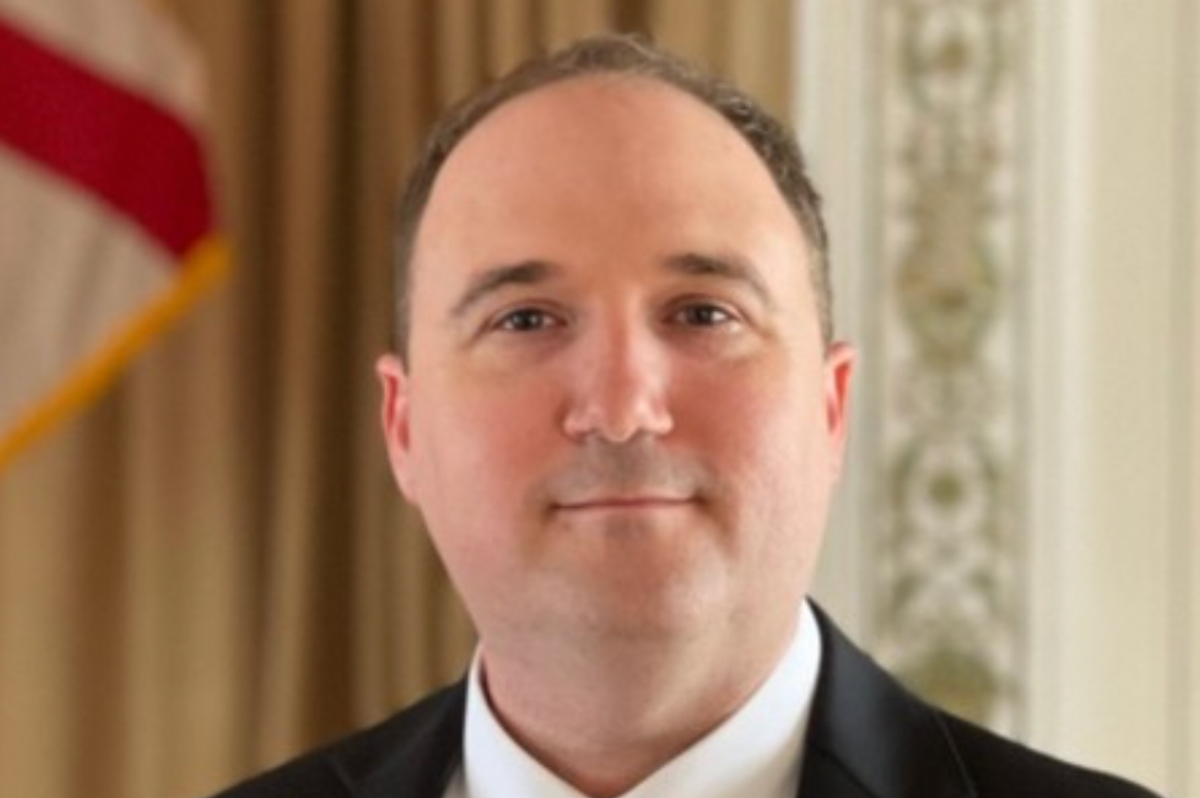 A current whistleblower, and former employee who worked for former President Donald Trump's Truth Social platform, is revealing how drastically his life has changed for the better after distancing from the social media network.
According to The Washington Post, Will Wilkerson served as the executive vice president of operations for the Trump Media and Technology Group, and while his position and stock options had the potential to one day make him a millionaire, he's now working as a barista at Starbucks.
So, why would he make such a drastic decision? The newspaper explained his stance in its new report.
"It's an honest day's work," Wilkerson said, now a federally protected whistleblower. "I love what I do."
Per the news outlet: "Wilkerson, 38, has become one of the biggest threats to the Trump company's future: a federally protected whistleblower whose attorneys say he has provided 150,000 emails, contracts, and other internal documents to the Securities and Exchange Commission and investigators in Florida and New York."
"Wilkerson last year publicly accused Trump Media and Technology Group of violating securities laws, telling The Washington Post he could not stay silent while the company's executives gave what he viewed as misleading information to investors, many of whom are small-time shareholders loyal to the Trump brand," the report added.
At one point during his interview, Wilkerson shed light on inconsistencies in the company's expenses, which have been financed by a Special Purpose Acquisition Company or SPAC called Digital World.
"The vast majority of SPACs just don't rack up these kinds of expenses … and the shareholders could be in some danger of getting pursued by the unpaid vendors," he said. "It could be an interesting and somewhat fitting end for Trump's SPAC: that it ends in failure and liquidation and sticks its shareholders — presumably many or most of whom are his political supporters — with the bill."
The report also highlights the troubling history and financial status of the former president's media company.
"The early hype of Trump Media had made it into a financial blockbuster," the Post reported. "An initial public offering raised $300 million for Digital World, while a group of private investors pledged another $1 billion. Investors had sent the stock price of the SPAC soaring to a high of $175 on the strength of its proposed merger with Trump Media. In September, shortly before Wilkerson's firing, Forbes magazine had estimated that Trump's stake in Trump Media was his 'single most valuable asset,' worth roughly $730 million."
It adds, "In the months since, the venture's value has nosedived. Each Digital World share is now worth about $13."
Despite the earning potential Wilkerson had working for Trump, he admits that he's more focused on doing what's right.
"I made the conscious decision. I knew the risks … especially in regards to retaliation. But I don't think I could have sat back and stayed quiet, even if I was compensated handsomely for doing so," he said. "I'm here and I'm not going away. … Ultimately, you know, I just want to do what's right."
Reprinted with permission from Alternet.