Hyping Bragg's Tenuous Link To Soros, Fox Ignored Trump's Violent Threats
@nationalmemo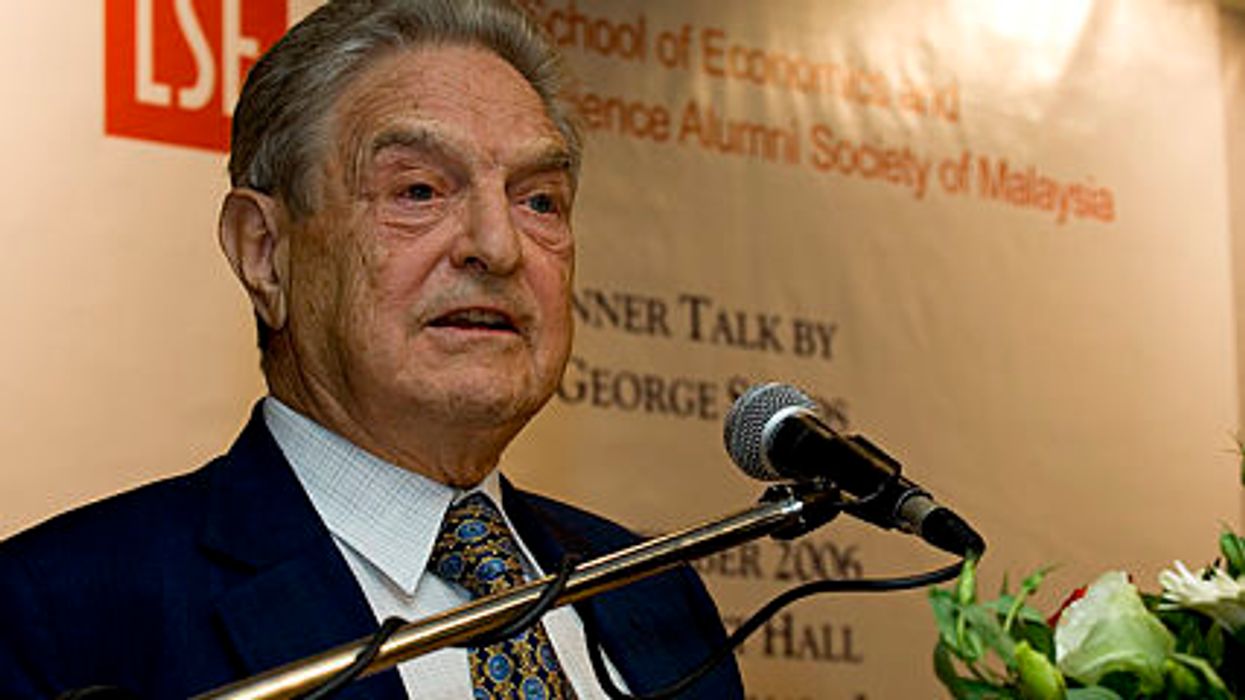 Alvin Bragg
Fox News has completely ignored recent Truth Social posts by former President Donald Trump that included a racist attack and suggestions of violence.
In a series of posts on his Truth Social platform, Trump referred to Manhattan District Attorney Alvin Bragg — Manhattan's first Black DA — as a "Soros backed animal," a "degenerate psychopath," and warned of "death and destruction" should he be indicted. Bragg is investigating the former president's alleged involvement in a hush money scheme to silence porn actor Stormy Daniels just days before the 2016 election.
Fox News has not covered Trump's posts. The network has, however, spent time attacking Bragg this week over the potential indictment, including by attempting to tie him to philanthropist George Soros:
In reality, both Trump and Fox have greatly exaggerated the supposed connection between Soros and Bragg, who was one beneficiary among several campaigns supported by the Color of Change PAC, which also endorsed him. Soros had donated to Color of Change since before Bragg's candidacy, and a spokesperson for Soros said the two men have never communicated. A Color of Change spokesperson clarified that the endorsement process is "independent of funders." Soros has made no direct contributions to Bragg, though his wife and son donated a combined $20,000 to his 2021 campaign.This isn't the first time that Fox has ignored or downplayed damaging statements and actions by Trump, and it comes as the network is seemingly lifting its "soft ban" on the 2024 GOP front-runner.
Methodology
Media Matters searched transcripts in the Snapstream video databases for all original programming on Fox News Channel for the term "Trump" within close proximity to any of the terms "Soros," "Bragg," "Daniels," "truth," "social," or "post," or the terms "death" and "destruction" within two words of one another or the term "Manhattan" within five words of either of the terms "district attorney" or "DA" from March 23, 2023, when Trump published his Truth Social post labeling Manhattan District Attorney Alvin Bragg a "Soros backed animal," through 3 P.M. ET March 24, 2023.
We timed segments, which we defined as instances when Trump's Truth Social posts were the stated topic of discussion or when we found significant discussion of the posts. We defined significant discussion as instances when two or more speakers in a multitopic segment discussed the posts with one another.
We also timed mentions, which we defined as instances when a single speaker in a segment on another topic mentions the posts without another speaker engaging with the comment, and teasers, which we defined as instances when the anchor or host promotes a segment about the posts scheduled to air later in the broadcast.
Reprinted with permission from Media Matters.