Hey Mr. Speaker! Keep Your Hands Off Alvin Bragg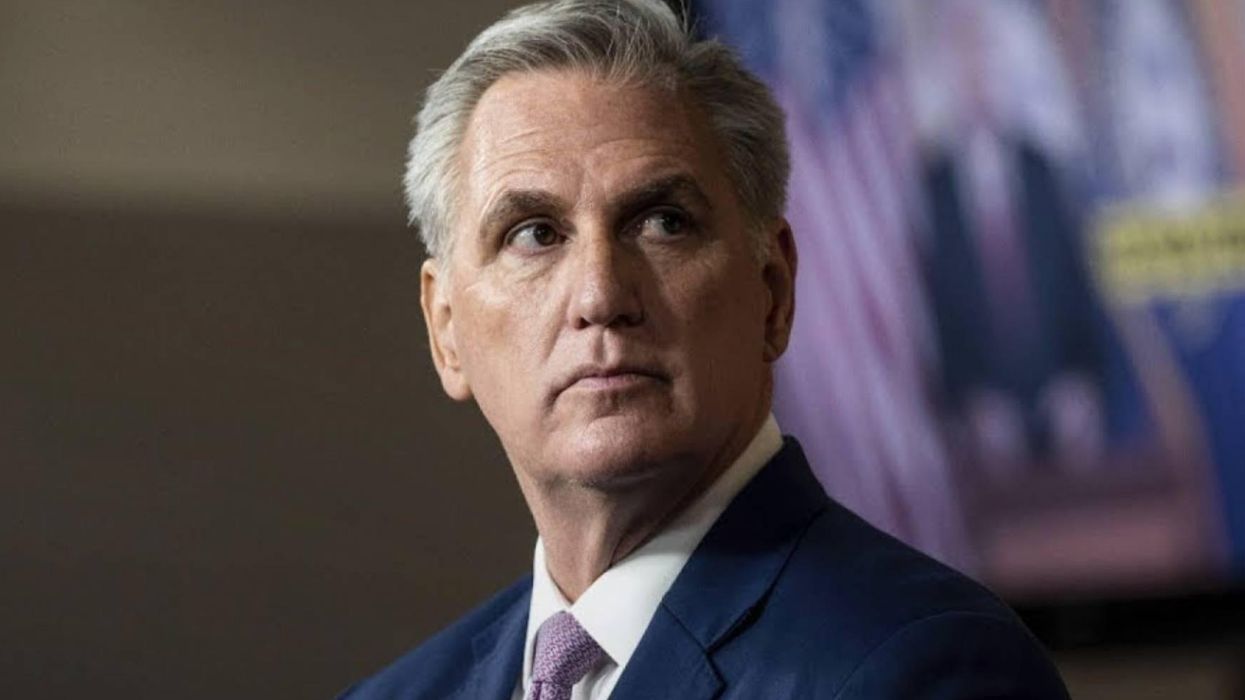 Now that the Manhattan district attorney has filed an historic indictment of former President Donald Trump, nothing is certain except this: The former president, the Republicans in Congress and their partisan propaganda outlets will seek to shield him from accountability at any cost.
Evidently the House Republican leaders are carrying out that campaign — which has lately included gross attempts by Rep. Jim Jordan and others to intimidate District Attorney Alvin Bragg — in coordination with Trump's legal defense. Rep. Elise Stefanik, R-N.Y., who ranks third in leadership, is said to have assured Trump even before the indictment that her caucus would mount an "aggressive" assault on the district attorney, and presumably any other prosecutor who dares to bring charges against her Dear Leader.
Speaker Kevin McCarthy announced that "the House of Representatives will hold Alvin Bragg and his unprecedented abuse of power to account," and accused the prosecutor, more than 18 months before November 2024, of attempting to "interfere in our presidential election."
Fortunately, Bragg is not about to buckle under to such threats, not even when the former president poses with a baseball bat aimed at his head and mutters ominously about the "death and destruction" that will ensue if he is prosecuted. Bragg's office responded briskly to demands for documents and testimony from three Republican committee chairmen by scolding their "unlawful" interference with his work — and basically urged them all to refrain from further debasing their institution.
Since debasing our institutions seems to be their principal purpose in public life, let's keep expectations low. Based on past performance, neither Jordan nor his fellow committee chairmen are likely to realize that they're making fools of themselves. After all, their letter demanding documents from Bragg said Congress is considering legislation to prohibit prosecution of future ex-presidents — as if they had never read the Constitution and learned its fundamental concept of equality under law. With this loutish crew, that is a distinct possibility.
But anyone else who feels outraged by Bragg's indictment of Trump — and might be tempted to applaud the attempted congressional incursion against him — should try a brief thought experiment.
Specifically, they ought to ask themselves how they would have greeted an attempt by congressional Democrats to interfere with the criminal investigation of Hillary Clinton. Based on premises weaker than any of the current investigations of Trump, that probe almost certainly cost her the White House. And it is now clear that politically motivated FBI personnel forced then-FBI director James Comey to reopen the case on a dubious pretext, after she had been exonerated.
Yet had Democrats sought at any moment to stymie or bulldoze the Justice Department during its protracted investigation of "her emails," the Republican screams of protest would still be echoing. But no Democrat ever made such an attempt — despite ample doubt that proved correct — because they honored the rule of law over partisan imperatives.
Republican hypocrisy in these matters is endemic, as it is today in almost all spheres of public life. During the Whitewater investigation, which under Kenneth Starr magically became the wholly unrelated Lewinsky investigation and ultimately brought on impeachment, President Bill Clinton's allies and aides didn't hesitate to criticize the independent counsel, as was their right. But no congressional Democrats ever exploited their official powers to attack Starr.
One member of Congress who did behave badly back in 1999, when he served as a House manager of Clinton's impeachment, was South Carolina's Lindsey Graham, now in the Senate. Graham and other Republicans misused their authority to bully White House staff who had questioned Starr's probe. Starr himself even summoned a presidential aide to testify before his grand jury, on the authoritarian theory that criticism somehow equaled obstruction.
Here we see again the comically flaccid ethics of the Republicans, despite their pretensions to hard moral absolutism. When Democrats even criticize a prosecutor, they are engaged in an obstruction conspiracy. But when Republicans brazenly impede and intimidate a prosecutor, they're just "defending America," or something.
What they are doing, in concert with Trump, more closely resembles an obstruction conspiracy by public officials than anything we have seen since... well, since Trump and his Congressional stooges tried to obstruct the constitutional process that ended his presidency in January 2021. They can say anything they want, about Bragg or any of the prosecutors looking at their idol's misconduct. But they need to stop abusing their power now.
To find out more about Joe Conason and read features by other Creators Syndicate writers and cartoonists, visit the Creators Syndicate website at www.creators.com.