Trump Vows To 'Terminate' Funding For Social Security And Medicare
@nationalmemo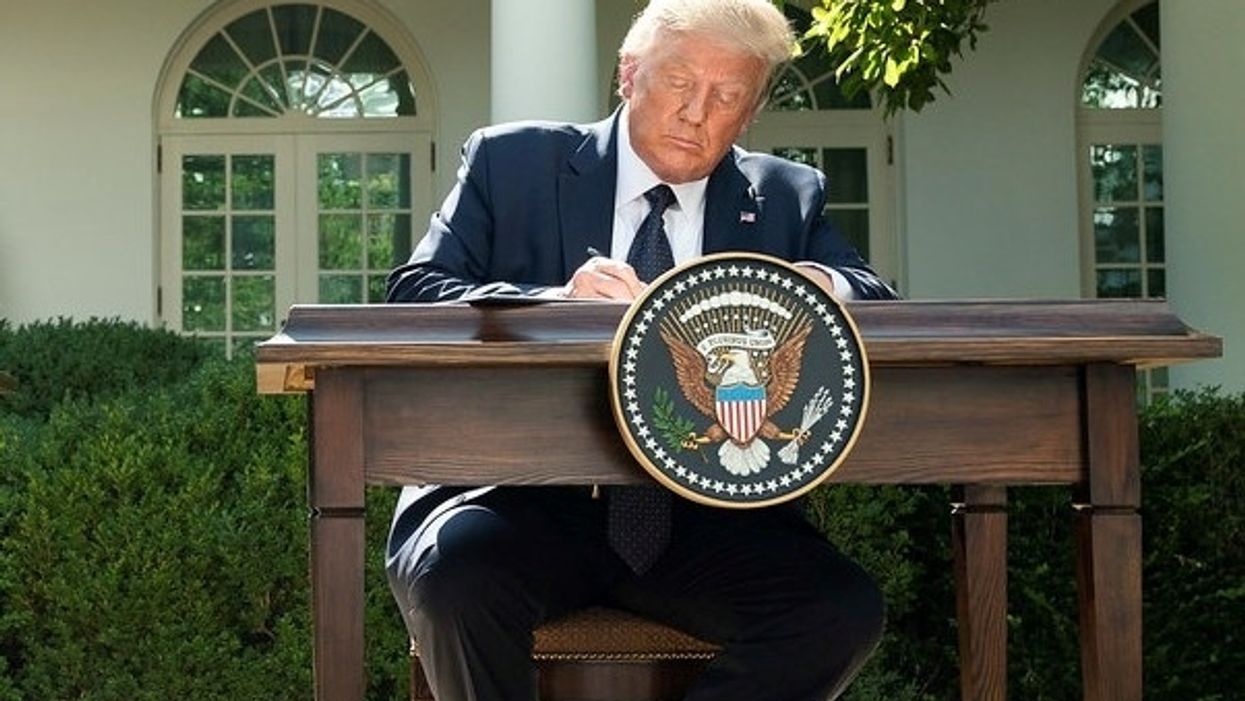 The White House
Reprinted with permission from Alternet
President Donald Trump said over the weekend that if re-elected, he will "terminate" the taxes that finance Social Security and Medicare. Advocates of the popular federal programs took that remark as proof of their warnings over many months about Republican plans to sabotage and defund them -- beginning with the White House scheme to "suspend" payroll taxes in the name of pandemic relief.
Defying constitutional prohibitions, Trump announced that he had signed executive orders to bypass Congress in their dispute over a new relief bill, which included his unilateral decision to cut $200 weekly from the emergency federal unemployment supplements of $600 passed by Democrats, He called the order a payroll tax "holiday -- and while those taxes will eventually have to be repaid, Trump said he would make the cut permanent. Experts noted that this policy would bankrupt the Social Security and Medicare systems.
---
The Trump campaign clipped and tweeted that pledge from Trump's press conference. So did Trump opponents, who interpreted it very differently: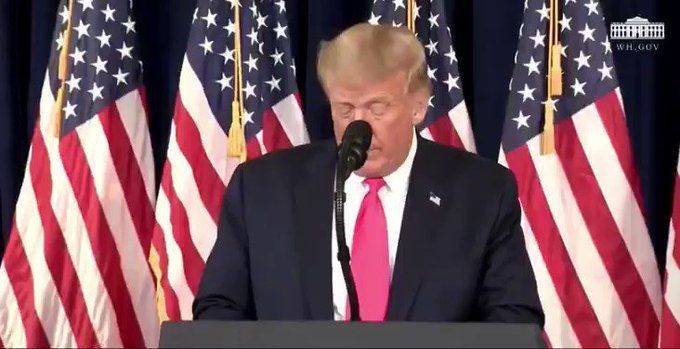 Twittertwitter.com
Safety net advocates, notably Social Security Works, swiftly condemned this heightened threat.
"We just heard it straight from Trump's own mouth," the organization responded: "If reelected, he will destroy Social Security."
Commonly known as the payroll tax, those are taxes paid both by employers and employees under FICA, the Federal Insurance Contributions Act.
"Trump's executive order, which seeks to defer Social Security contributions, is bad enough," said Nancy Altman, president of Social Security Works. "But his promise to 'terminate' FICA contributions if he is reelected is a full-on declaration of war against current and future Social Security beneficiaries."