Trump's 87 Judicial Nominees Include Zero Black Or Hispanic Women
@FAWFULFAN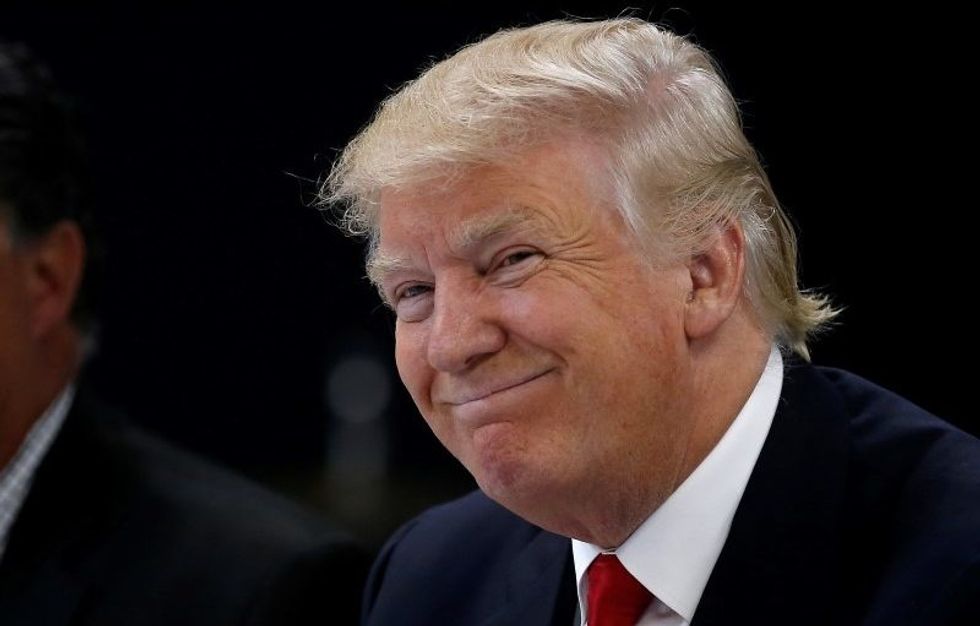 Reprinted with permission from Shareblue.com
Trump got a record number of nominations for federal judgeships confirmed to appeals courts in his first year. And as of March 20, he had nominated 87 people for the federal bench.
But that list is very male and very white.
Indeed, the most immediately obvious thing about his picks is how strikingly little diversity there is among them. Trump hasn't found a single woman of color he deems qualified to sit on the federal bench.
According to Pew Research, only 21 percent of Trump's judges are women, and only 10 percent of Trump's judges are nonwhite. Not one of his picks is a black or Hispanic woman.
This is less than a third of the diversity among President Barack Obama's nominees, and barely more than during the Reagan administration — when there were only a third as many minorities going to law school.
This matters, because diversity of thought and diversity of background follow from diversity of race, sex, and ethnicity. If none of the judges hearing a case have ever experienced racial segregation or gender discrimination, for instance, the court's discussion of these issues is likely to be more limited.
Trump is, in other words, stunting the ability of the courts to empathize with all defendants, and to come at constitutional questions from all angles — and even more so because his nominees are all far right.
Moreover, many of his white male nominees are not even qualified for the job.
One of Trump's district court nominees, Brett Talley, withdrew from consideration following widespread reports on his conflicts of interest, racist online writings, and obsession with hunting ghosts. Another, Matthew S. Petersen, dropped out after Sen. John Kennedy (R-LA) proved he did not understand basic elements of how criminal trials work.
Other unqualified nominees, however, have been confirmed. Senate Republicans forced through appeals court nominee Leonard Grasz, despite the fact that he has extensive ties to defenders of discredited "gay conversion therapy" and was criticized by the American Bar Association for his rudeness in court.
Trump's standards for judges are shockingly low as long as they are white, male, and conservative. Yet women of color are still wholly locked out of Trump's nominating process thus far.