Typhoon Rammasun Kills 38 In The Philippines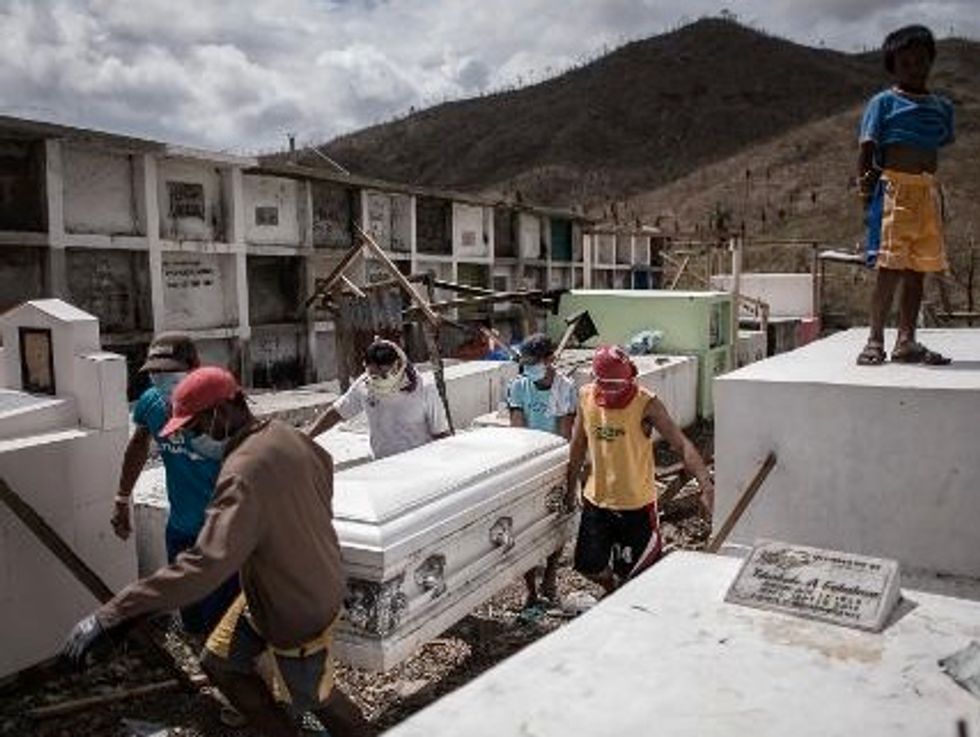 dpa
MANILA — The strongest storm to hit the Philippines this year, typhoon Rammasun, killed 38 people and left nearly 2 million in the capital and eastern provinces without power for a second day, disaster management officials said Thursday.
Most of the deaths were caused by toppled trees, collapsed structures, and other debris whipped up by Rammasun's ferocious winds of up to 93 miles per hour and gusts of up to 115 mph, the national disaster risk management agency said.
Eight people were missing, including three fishermen who went out to sea despite the storm warning, the agency added.
The country is still recovering from super typhoon Haiyan, which killed more than 6,200 people and displaced over 4 million in November.
AFP Photo/Philippe Lopez
Interested in world news? Sign up for our daily email newsletter!