USDA Cuts Enforcement Of Animal Welfare Under Trump
@Snipy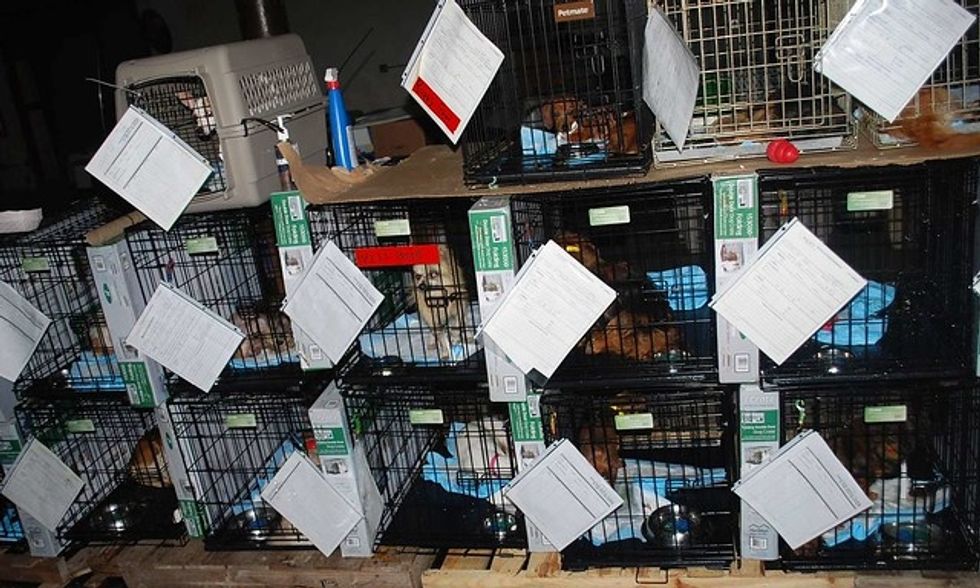 Under Trump, the U.S. Department of Agriculture has curtailed its investigations into animal welfare. That means things like puppy mills aren't getting investigated at all.
Puppy mills are awful. As the Humane Society explained, a puppy mill is "an inhumane high-volume dog breeding facility that churns out puppies for profit, ignoring the needs of the pups and their mothers" and the puppies are often "sick and unsocialized." They're precisely the sort of thing that should be regulated out of existence, but the Trump administration is basically turning a blind eye to those and other animal welfare abuses.
ABC News reported that data from the USDA's animal welfare division shows that investigations have plummeted in the years Trump has been in office. During the last year of Obama's presidency, the division issued 1,320 warnings. By 2017, that number had dropped to 523; and by 2018, it was down to 193. Similarly, in 2016, the division opened 239 cases, but that dropped to only 15 cases in the first three quarters of 2018. To put this into perspective, there are approximately 10,000 puppy mills currently operating in the U.S.
The USDA gave two reasons for the startling decline in enforcement. First, it says it has fewer inspectors and had to stop doing routine inspections during the government shutdown. Next, it argues this is a specific policy choice — the department decided to focus on assisting facilities with compliance by letting them correct problems before issuing a citation. There's just one problem with that: The USDA's own internal watchdog says it doesn't work.
In theory, helping educate breeders about the laws should result in more compliance with the rules, but it doesn't. Puppy mills and other pet dealers just go on to violate more laws.
The administration is so uninterested in enforcing animal welfare laws that they even took USDA inspection reports, which documented animal abuse, offline early in 2017. These didn't just cover puppy mills and other pet dealers; they covered zoos, factory farms, research laboratories, circuses, and more. Without that information, journalists can't investigate and animal welfare organizations can't help protect animals. Members of Congress have asked for the inspection reports to be restored, but the USDA has ignored them.
It's tough to imagine that even an administration as awful as Trump's would be just fine with puppy mills, but here we are.
Published with permission of The American Independent.