Here's Why You Shouldn't Post a Photo of Your Vaccine Card on Social Media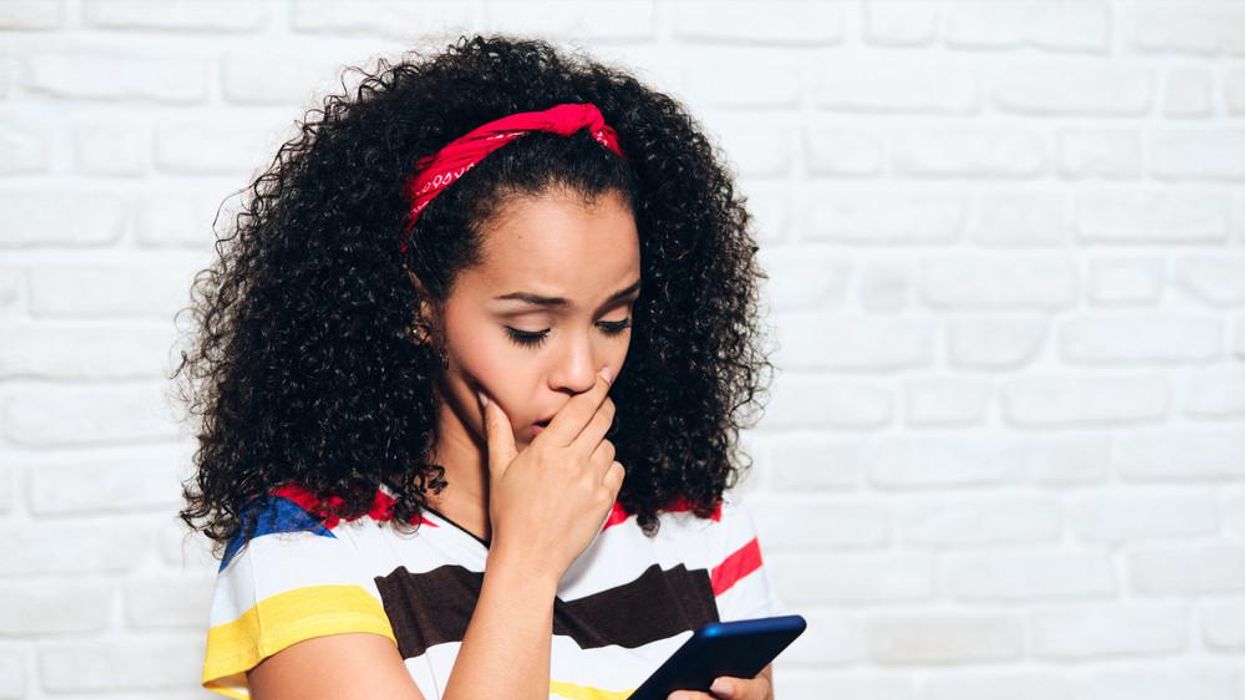 In the wake of substantial fear, skepticism, and misinformation surrounding the vaccines for COVID-19, showing your friends and family that you've taken the step to become inoculated can be quite impactful. But experts say that if you do post about getting your vaccine on social media, you should skip sharing your vaccine card as proof.
According to the CDC, approximately one-third of U.S. families struggle to pay medical bills. This is just one reason why increased accessibility of the COVID-19 vaccines is so essential. But even so, many people are wary about getting a vaccine that has been developed in such a short amount of time. Dispelling misconceptions surrounding vaccine development can be highly useful, but so can improving the visibility of which people in your circle are opting to become vaccinated.
Arguably, there's no better way to do that than through social media. With 60 percent of millennials saying that better technology will essentially eliminate the need for face-to-face conversations, millions of Americans have understandably increased their social media usage over the past year. During the pandemic, it's one of the few ways to keep up with people we care about, access current information, and even distract ourselves from reality.
Of course, social media has already had profound effects on how we see ourselves and each other. In 2018, there were 4.8 million cosmetic procedures performed nationwide -- a figure that many experts feel has inflated due to increased social media usage, given the rise of influencers and beauty filters. During our current health crisis, it's become clear that even those with smaller followings can change minds. Seeing others wearing masks in photos can make face coverings seem like a trendy accessory in addition to a safety measure, while those who flout health guidance are often maligned (for good reason, according to some).
And now that coronavirus vaccines are becoming more available to us, it makes sense that anyone with a platform would want to encourage others to protect themselves and others in their community. Certainly, this statement can be a powerful one and could make all the difference for people who might be on the fence. However, many are warning that you should refrain from sharing everything about your vaccine.
In particular, you'll want to avoid posting a photo of the front side of your vaccination card. While it's an easy way to prove that you've gotten the vaccine, it's also an easy way for someone else to steal your personal information. According to the Federal Trade Commission, you could be opening yourself up to identity theft if you post a photo of your vaccination card because this small piece of paper contains your full name, your birthdate, and when and where you received your shot. Privacy experts interviewed by the New York Times pointed out that scammers could use this information to impersonate a healthcare official (who could contact you in an effort to access other information, like credit card numbers) or utilize the information in other areas on the web. In the UK, scammers are already using photos of legitimate vaccination cards to create and sell counterfeit versions; many believe it's only a matter of time before these phony versions are created in the United States.
To combat the issue, the CDC has developed a plan for states to hand out vaccination stickers for those who receive their shots. These would make an excellent alternative, as they contain no personal information and will likely be even more visually appealing than the vaccination cards themselves. Experts also suggest that a bandaid selfie, sans card, after your vaccination could make for a better option.
It's wonderful that so many Americans are sharing their excitement over the vaccine and encouraging the people they care about to get vaccinated, too. But it's important not to let your guard down in the process. The vaccine is meant to protect you from COVID-19, but it won't protect you from identity theft. As such, you'll need to employ other safeguards to ensure your information doesn't fall into the wrong hands when you share on social media.