Video: Surrendering To FBI, Bannon Says He's 'Taking Down Biden Regime'
@alexvhenderson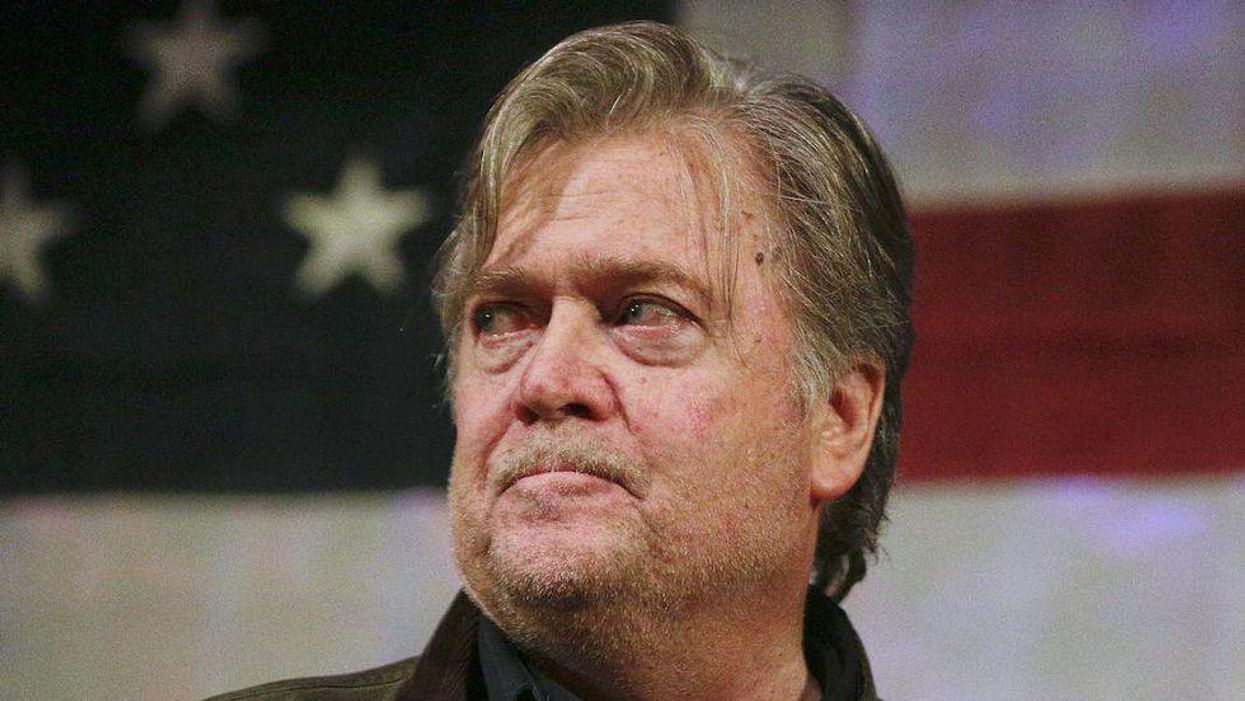 Reprinted with permission from AlterNet
On Friday, November 12, the news broke that former White House Chief Strategist Steve Bannon had been indicted on two counts of contempt of Congress for openly defying a subpoena from House Speaker Nancy Pelosi's select committee on the January 6 insurrection. And on Monday, November 15, the Trump ally surrendered to law enforcement.
CNN aired video of Bannon surrendering and arriving at an FBI field office. The video shows Bannon talking to reporters, and a sign carried by a Bannon detractor read "Coup Planner." He is scheduled for a court appearance on Monday afternoon.
Bannon surrenders after indictment on Fridaypic.twitter.com/2w5dBMUY8A

— Manu Raju (@Manu Raju) 1636988062
Bannon was among the Trump allies who, in late 2020 and early 2021, tried to help the former president overturn the results of the 2020 election. The far-right MAGA Republican's critics have been warning that he will use his indictment to paint himself as a martyr and a victim of the "deep state."