Wall St. Climbs, S&P 500 Posts Best Week Since July
@reuters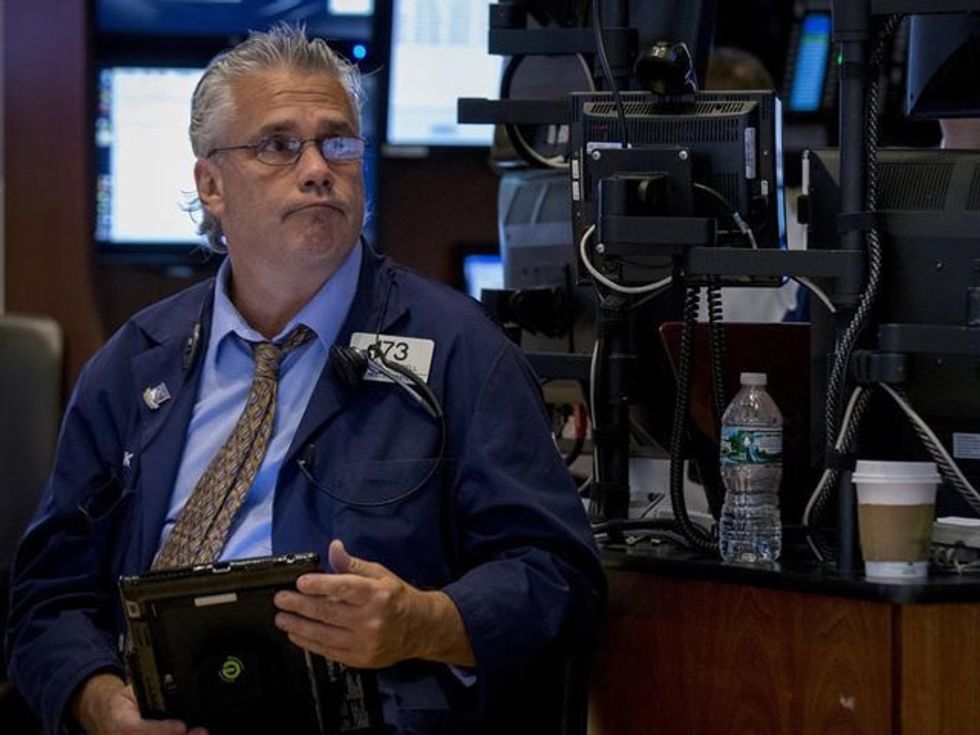 By Caroline Valetkevitch
(Reuters) — U.S. stocks rose on Friday and the S&P 500 posted its biggest weekly gain since July as investors weighed whether the Federal Reserve will raise interest rates next week.
Energy shares dropped after Goldman Sachs cut its oil price forecast through next year.
Eight of the 10 S&P 500 sectors closed higher, led by gains in utilities (SPLRCU), which tend to rise as bond yields fall. The index ended up 0.8 percent, while 10-year note yields dipped.
Investors are awaiting next week's Federal Reserve meeting and news on whether it will raise rates for the first time in almost a decade.
"It's really Fed watch. That's what traders are waiting for," said Tim Ghriskey, chief investment officer of Solaris Group in Bedford Hills, New York.
"There's speculation the Fed might hold off, and if they do, I think we'll see stocks rally. But to us, it's not a question of if the Fed raises rates but when. It's going to happen."
The Dow Jones industrial average (DJI) rose 102.69 points, or 0.63 percent, to 16,433.09, the S&P 500 (SPX) gained 8.76 points, or 0.45 percent, to 1,961.05 and the Nasdaq Composite (IXIC) added 26.09 points, or 0.54 percent, to 4,822.34.
For the week, the Dow was up 2.1 percent, the S&P was up 2.1 percent and the Nasdaq was up 3.0 percent.
The Fed has said it will raise rates when it sees a sustained economic recovery, especially in the job market.
The day's data signaled moderate economic growth and tame inflation. U.S. consumer sentiment dropped to its lowest level in a year in early September, while producer prices for August were flat.
Oil prices fell after the Goldman forecast, which cited oversupply and concerns over China's economy. Goldman said crude oil could fall as low as $20 a barrel. ConocoPhillips (COP.N), down 2.2 percent at $47.36, was the biggest drag on the S&P 500.
Stocks have been volatile since China devalued its currency in August amid concerns of sputtering growth in the world's second-largest economy. The S&P 500 has had moves of at least 1 percent in 11 sessions since Aug. 20.
(Editing by Nick Zieminski)
Photo: Traders work on the floor of the New York Stock Exchange September 11, 2015. REUTERS/Brendan McDermid