WATCH: GOP Fearmongering Jumps The Shark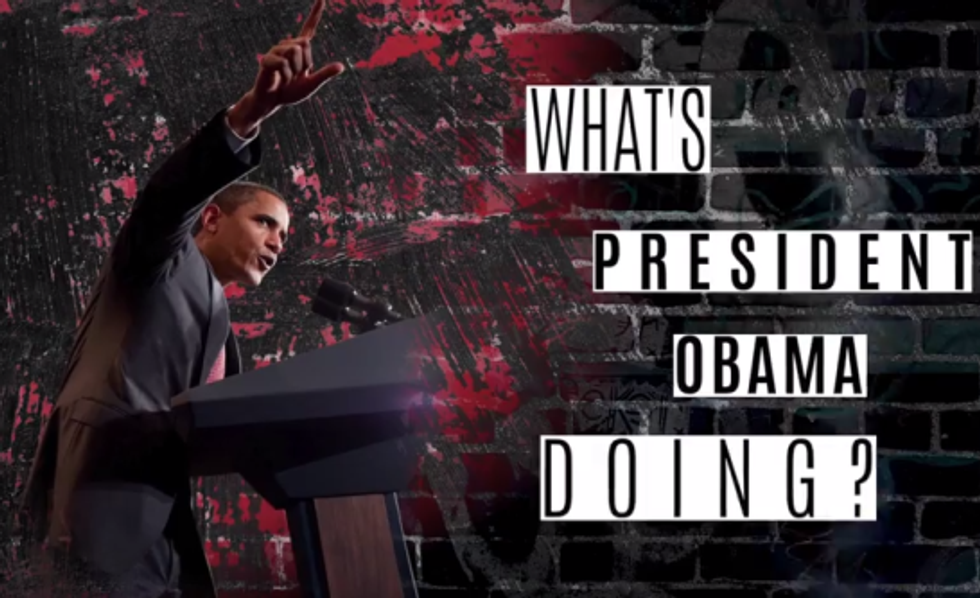 For most of the buildup to the midterm elections, Republicans planned to focus their campaigns around a single talking point: Obamacare is a disaster. That didn't work out. But in the final days of the race, the GOP has rallied around another unifying theme: Vote Republican, or you're going to die.
That's the basic message that many Republican candidates are pitching, to varyingdegrees of ridiculousness.
On Monday, the Republican National Committee joined in on the fun with the following closing argument:
"ISIS gaining ground. Terrorists committing mass murder. Ebola inside the U.S. Americans alarmed about national security. What's President Obama doing? Making plans to bring terrorists from Guantánamo to our country. Ignoring the Constitution, Congress, and the American people," the narrator darkly warns over dramatic music. "November 4th, Obama's policies are on the ballot. Vote to keep terrorists off U.S. soil. Vote Republican."
According to the RNC, the ad will run in Alaska, Arkansas, Colorado, Iowa, North Carolina, New Hampshire, Louisiana, and Virginia — almost every swing state that will decide which party controls the 114th Senate.
The 30-second spot plays like someone spliced footage of a George W. Bush ad from 2004 with a second-tier Michael Bay movie. Substantively, it's a mess. Republican leadership has explained few substantive policy differences with President Obama on the fight against ISIS, and has tried to vote on none of them. President Obama can hardly be blamed for the Ebola emergency (nor should Republicans, although GOP-backed budget cuts have certainly not helped the response). And the president is certainly capable of confronting these issues while considering options to close the prison at Guantánamo Bay, a fatally flawed boondoggle that actual fiscal conservatives should reject on principle.
But for all of those flaws, the ad very well may work. Scaring voters into thinking that the federal government is dangerously incompetent and convincing them that the elections are a pure referendum on President Obama are key weapons for the GOP going into Election Day. If the RNC's new ad doesn't insult voters' intelligence too badly, it could be just what Republican candidates need.
Screenshot: GOP/YouTube
Want more political news and analysis? Sign up for our daily email newsletter!