What Tech Strategy Reveals About The Republican Top Tier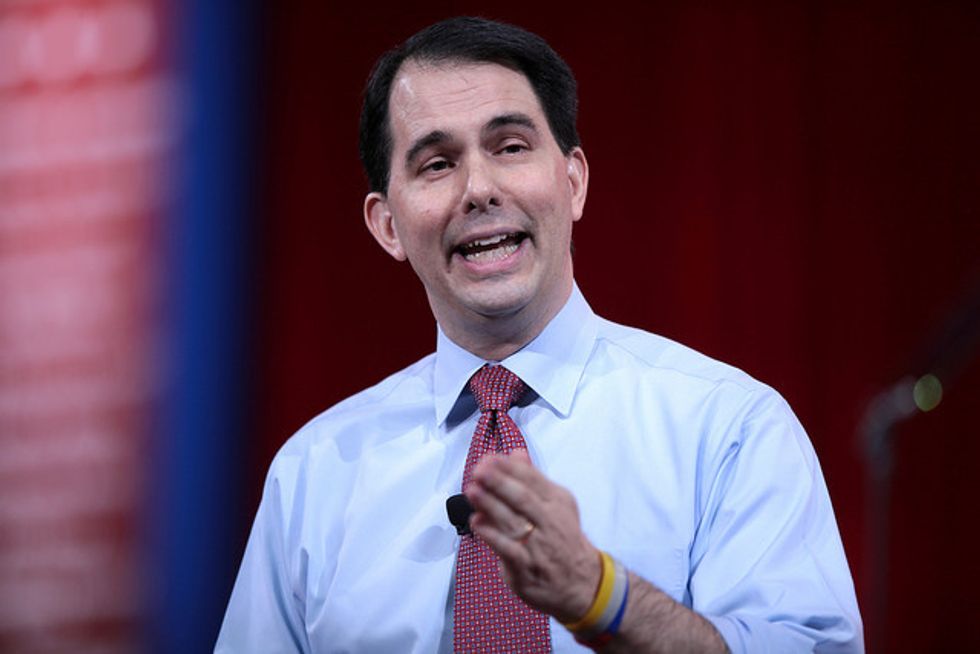 By Sasha Issenberg, Bloomberg News (TNS)
WASHINGTON — There may be no easier way to flummox operatives or journalists who insist on the importance of "data" and "analytics" in politics than asking them to explain exactly what the words mean to them. Today there is data generated by every arm of a campaign, and opportunities to analyze nearly all of it. Which of those challenges a campaign tries to take on with its limited time and resources can illuminate not only its technological fetishes but its view of the race: What innovations does it need to undertake to win?
In 2012, Mitt Romney was the only Republican candidate whose campaign even attempted to develop a sophisticated approach to using data and analytics. (Romney's strongest rival in the primaries, Rick Santorum, boasted of not even having a pollster in his employ.) By the time he got to the general election, Romney's small data-sciences team was fixated on one big problem: attempting to measure the causal interaction between television ads, media coverage and poll numbers. As his lead data scientist, Alex Lundry, put it at the time: "How can we get a sense of whether this advertising is working?"
More Republican candidates are attempting to make serious investments in analytics in 2016, but as The New York Times's Ashley Parker noted recently, there is likely not enough talent in conservative politics to support all of them. Already, it's possible, by looking at the teams each of the top-tier contenders are assembling (along with their affiliated PACs and super-PACs), to see the contours of their priorities as candidates and guess at what they think is the most important problem they need to solve.
SCOTT WALKER
How do we monitor quick shifts by individual voters in a fluid primary electorate?
Scott Walker's chief data officer, Mark Stephenson, worked for years at FLS Connect, a phone vendor that has had close ties to the Republican National Committee over the past decade.
Stephenson was responsible not only for the firm's data technology, but developing systems so that information gathered by FLS phone operators in their conversations with voters fed efficiently back to campaign clients so that it could guide future contact. Versions of such software are now widely available to campaigners across the GOP and other organizations on the right, but there is still work to do attaching them to a dynamic modeling process — so that a voter telling a call-center operator she has changed her preferred candidate can immediately inform parallel predictions about other voters who statistically resemble her.
This is particularly important in a primary where voter opinions are fluid, and susceptible to day-by-day changes of a kind that are unlikely in a general election. Some candidates, notably Rand Paul, talk insistently about expanding the ranks of available targets by recruiting voters new to the Republican primary process. For Walker, whose campaign-in-waiting is now being housed at his Our American Revival PAC, there is little such talk. Instead there's a priority on studious tracking of the opinions of the existing pool of party loyalists, particularly in Iowa, where Stephenson's firm, Cardinal Insights, was one of the first consultants hired by Joni Ernst's successful 2014 campaign for the Senate and set vote goals for her impressive primary victory.
Barely 120,000 people participated in the state's 2012 caucuses, which means an insular group of voters — many of them older and whiter, and thus more likely to be reachable over traditional phones — that Walker's campaign will want to monitor closely over the next nine months. If he is losing rural supporters to a Rick Perry surge, or that soft Ted Cruz backers are moving to Marco Rubio in a way that should give Walker pause, that's likely to become most immediately apparent not through traditional polls but patterns of response to questions asked by the campaign's paid or volunteer canvassers and callers. (At its heart, the big difference between the two methods is that IDs are not assigned randomly with the aim of being probabilistic, but they can be weighted through statistical models to depict the electorate as a whole.)
MARCO RUBIO
We'll probably have less money than our most serious competitors. Can we spend it better?
Rubio appears to be running the leanest campaign, and making a big show of it, with fewer apparent staff hires. Where other candidates are building in-house data and analytics teams, Rubio looks ready to rely overwhelmingly on a single outside firm that positions itself as professional skeptics about the existing consulting regime. Optimus partners Scott Tranter, Chris Faulkner, and Brian Stobie talk a lot about "getting bang for your buck." They market themselves as an all-purpose minder of resource allocation across campaign departments, working on a retainer instead of commission on particular categories of spending. "You get a sense the digital vendors don't like the TV guys, want more $, and have some vague high-tech ways to 'win the election,'" mocks a recent case study from the firm.
Predictably, that adversarial swagger has made many of those who are ostensibly working on the same side as Optimus view them as adversaries, at least for input on campaign spending decisions. If Rubio is serious about keeping his campaign svelte, the firm that boasts to potential clients about "holding digital accountable" will be expected to do the same for spending on media, paid voter contact and volunteer field operations, often using randomized experiments to do. Like many outside auditors, Optimus will be perfectly set up to be used as bad guy for campaign manager Terry Sullivan if unorthodox spending decisions antagonize consultants or vendors angling for a larger share of the budget.
JEB BUSH
We're about to put gazillions of dollars on television. How can we be confident we're showing our ads to people who really open to voting for us?
The most significant move Bush has made is to outsource core campaign functions to his Right to Rise super-PAC and set up an independent "data trust" overseen by Andy Barkett, a former RNC chief technology officer. If the system works, it should give the campaign and super-PAC a method for legally relying on the same pool of tactical knowledge while minimizing the costs to the campaign itself. But any delay or latency processing data between pro-Jeb entities could be deadly. If a one-time Jeb supporter tells a volunteer canvasser at his South Carolina doorstep days before the primary that he's now leaning toward Lindsey Graham, will that information move quickly enough to ensure the super-PAC isn't still putting get-out-the-vote ads in his web browser?
Bush's marquee analytics hire will likely be less concerned with such logistics than the television budget. After working for Romney, Lundry spun off from TargetPoint Consulting — pioneers in the practice of microtargeting — to start his own firm, Deep Root Analytics, devoted to improving methods for targeting television ads. Deep Root has linked from individual set-top boxes to cable subscribers' voter-registration records, and has created custom ratings for shows, networks and dayparts based on voter attributes rather than Nielsen's broad demographic buckets. Deep Root offers off-the-shelf ratings — are women swing voters or older base Republicans overrepresented in a particular show's audience? — and develops custom ratings according to a campaign's identified targets. Greg Abbott's campaign last year for governor of Texas concluded that by using Deep Root's ratings, it saved $4 million in its statewide TV budget, buying fewer ads often at lower rates to reach the same targets for its messages.
Bush is not only likely to spend more money than any of his Republican opponents, but has some peculiar audiences that will benefit from well-targeted TV buys. Which shows on the schedule are heavily watched by the English-speaking Latinos in Jeb's persuadable universe that aren't reachable on Univision and Telemundo? Are there shows whose audiences are overrepresented by conservative mothers of school-aged children who might be more responsive to a pro-Common Core message than the broader primary electorate? And if Barkett's data trust contracts with Deep Root, both the campaign and super-PAC should be able to access those same custom ratings to ensure both are making complementary decisions about where pro-Jeb ads should run.
Photo: Scott Walker, one of the Republican presidential contenders, has hired a chief data officer. Not all the candidates have hired staffers for an internal analytics team. Gage Skidmore via Flickr